Politics
Is renewal at the CBC another fruitless attempt at being relevant?
Is renewal at the CBC another fruitless attempt at being relevant?
The CBC's flagship nightly news program, The National, enjoyed good ratings when helmed by national news figures like Knowlton Nash and Peter Mansbridge before changes led to a decline in ratings. Further format and host changes saw ratings pale beside CTV's consistently strong nightly national news. Critics use this fact as a reason to question the very relevance of CBC.
The corporation recently took an important step to answer this charge by planning to offer more news to more Canadians on a new digital streaming platform and by reverting to a single authoritative journalist anchor, Adrienne Arsenault, for The National.
Digital news distribution for CBC news is not new. Over two decades ago, CBC news started to go digital, and now the results are impressive. The CBC News app is used by over 10 million Canadians monthly, and news is still heavily into digital distribution. It is a little-known fact that The National has 180 million views on channels such as YouTube, Facebook, and CBC Gem each year. Weekly, the program's YouTube channel is watched by 1.7 million viewers. The audience is there waiting for further pickings.
Yet Conservatives hate the CBC; they have focused on dwindling audience support for years. An easy target for Pierre Poliviere, the leading Conservative candidate in September's leadership race, he is calling for "defunding" of the CBC, building on Conservative threats of a similar nature going back years.
Unlike in years before when Chretien and Harper were cutting CBC drastically, there is little overt public support for CBC now, especially since it enjoyed a major new infusion of $645 million from the current Liberal government. During the last federal election, the Liberal platform promised even more money to reduce the CBC's reliance on advertising and bolster its national and local news. Four hundred million dollars over four years is earmarked for this, topping the CBC's total $1.4 billion grant last year. The scale of this generous support from the Liberal government underpins the view on the right-wing in Canada that the CBC is an arm of the Liberals.
Yet there has never been more discussion about the importance of a robust news industry in guaranteeing a healthy democracy at a time when literally thousands of jobs have been cut from newsrooms across the country. CBC has the largest, most diverse local and national army of news gatherers in Canada by far. The CBC should be, and is, working on how its output could be better used.
CBC must succeed in its latest strategy for news. Canada needs a popular national forum for the professional airing and debate of major issues across the country. Can we count on this new strategy providing that and reinstating The National as a true news flagship?
This latest transformation of The National jettisons the former awkward multi-host format, and the most seasoned journalist among them, Adrienne Arsenault, is being made chief correspondent. Her authority may translate into greater viewing and herald other changes that will save The National.
In the same June 20 announcement, the CBC revealed more sweeping plans for news: "CBC News today announced a new strategic approach to better serve audiences across Canada on both television and digital platforms through an enhanced news offering in the year ahead, including the launch of a free streaming channel . . . Andrew Chang is to play a central role on the new streaming channel, hosting a new daily show that will be the centerpiece of each weekday." Streaming is a good idea and one that has boosted audiences for three major US networks, where one-third of the offering is news . . . Chang seems a natural for this role.
Much of the new strategy to make CBC news a central source for us all is in development, and there has been a lack of media coverage—with the notable exception of John Doyle of The Globe and Mail, who asks, "how much CBC news does the world need?" This attests to the fact that further tinkering with CBC's news operations is not big news. It should be.
The enormous nationwide and diverse coverage capabilities of CBC news are needed now more than ever as regional fragmentation becomes more pronounced and national unity seems threatened by Alberta, Saskatchewan, and increasing nationalist Quebec. This is what is being worked on. A multi-platform streaming service would draw down feature videos from across the country and promote understanding. This could quiet political criticism since MP's like to see their regions featured on a national service.
The critical national issues of racial intolerance, right-wing extremism, gun control, remaining injustices to Indigenous peoples, and yes, even fear of immigrants will greatly benefit from the exposure and sound feature analysis from different points of view regionally on a new national platform. Digital has worked for the CBC for a decade, and going deeper on a more popular streaming platform seems a good call. Three US national networks are doing it with great effect, and one-third of their offerings is news or current affair oriented.
The news operation at CBC absorbs most of the money, and for once, top management is engaged and supports the new strategy. A new group led by Brodie Fenlon, editor in chief, executive director of programs and standards, is embracing the opportunity offered by streaming and doing a "deeper dive" into current issues that the service will provide. Like Netflix, it will also allow viewers to choose which items they want to see when convenient.
There are fresh new ideas, and they are being worked on. Let's hope this is not another fruitless attempt at being "relevant" and that the widespread indifference or open hostility to this vital institution is reduced by visible success.
Hopefully, these ideas will be well-executed and will find bigger audiences on new digital platforms, attract the elusive younger population, and face them with the critical public issues that will shape their future. That would make the large public investment we make very worthwhile.
---
Patrick Gossage started his career as a CBC current affairs producer and worked for several CBC presidents, including Pierre Juneau and Perrin Beatty. He was press secretary to Pierre Trudeau.
PHOTO: Adrienne Arsenault via CBC.ca
Recommended Articles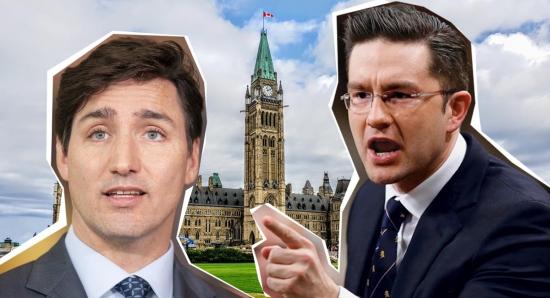 Pollsters seem to agree that voter fatigue is the Liberals biggest enemy going forward
Read full story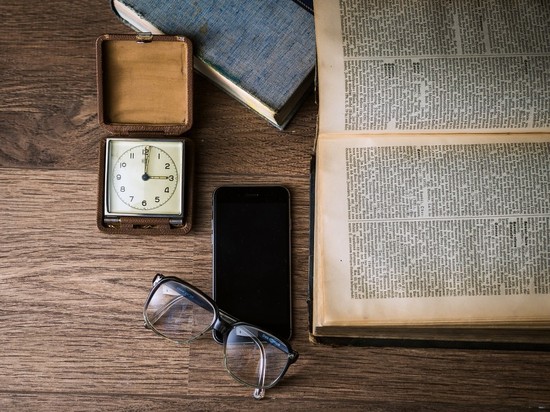 Odd that I should be posing this question in a magazine, a so-called old or even "legacy" media....
Read full story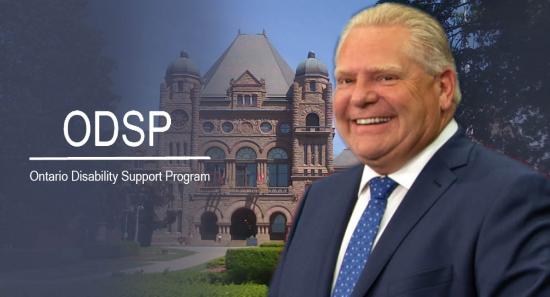 Since the Ford government announced its budget toward the end of April, the poor and disabled and their advocates have expressed concern about what it will mean for social assistance benefits.
Read full story
Comments (0)
*Please take note that upon submitting your comment the team at OLM will need to verify it before it shows up below.