Food & Wine
Istria — a kaleidoscope of colours and a treasure trove of gastronomic delights
Istria — a kaleidoscope of colours and a treasure trove of gastronomic delights
by Tanya Schmitt
---
What comes to mind when you think of Croatia? For many it would be the 3,600 miles of dazzling coastline, home to the "pearl of the Adriatic" — Dubrovnik — in the south, it's entire length scattered with a host of breath-taking sun-kissed islands. For others it may be the sporting prowess shown in the impressive recent accomplishments in the world's greatest football stadiums and tennis courts. For some it is, no doubt, it's incredibly rich yet turbulent history, and the cultural gems from Greek, Roman, Byzantine, Venetian and Austro-Hungarian times that eagerly await the more inquisitive traveller. For a growing number, however, myself included, it is the gastronomic bounty of this fertile land and of its auspicious partner in crime, the Adriatic Sea that truly stands out.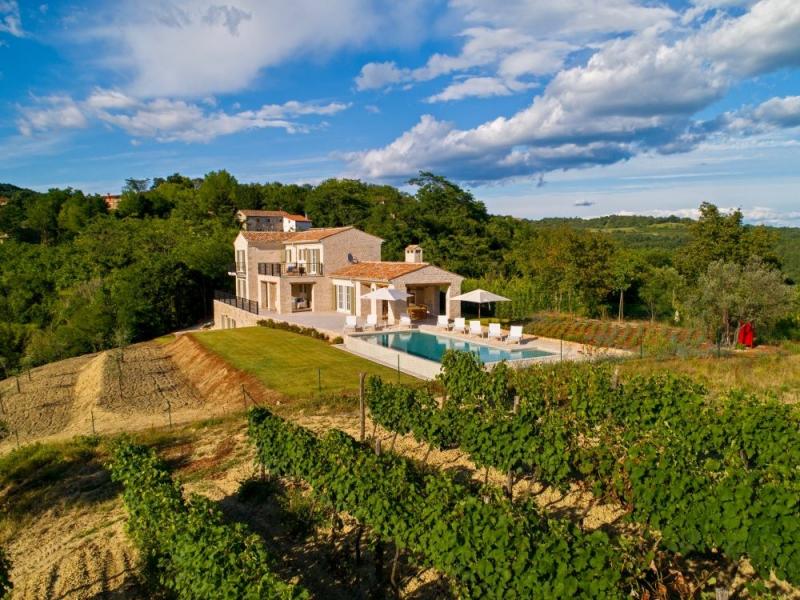 Perched at the northeast tip of the Adriatic, lies the heart-shaped peninsula of Istria. If you are in search of a gourmet retreat, far from the madding "Game of Thrones" crowds, then look no further. It is a land of plenty, with its intricate web of olive oil roads, wine roads, truffle-laden forests, and generous coastline. There is a reason why, currently, seven Jeunes Restaurateurs d'Europe (JRE) designated restaurants have established their very successful roots in this small, still relatively undiscovered region.
Istria is a ultimately, and figuratively, a land of colours — a land that the Fauves would no doubt have embraced — and its colours play an important part in its gastronomic profile. The coastal regions of Blue Istria provide a wealth of gourmet treats, care of the Adriatic Sea. Specialities cross all seasons, and include the extraordinary Adriatic "Kvarner" Shrimp, the Mediterranean scallop and Adriatic squid. Festivals take place year round in the small fishing towns that dot the coast and in the local restaurants that put on speciality menus to celebrate the tastes of the season.

The restaurant quality is sublime, which is in large part due to sea-to-table proximity and a healthy dose of local passion. For a unique gourmet experience, Damir & Ornella Restaurant should not be missed. Located steps from Novigrad's harbour, the small restaurant serves a tasting menu of the day's catch, prepared raw table-side, dressed with the finest Istrian olive oil and a sprinkling of sea salt. Did I say sublime?

The hinterland of the peninsula is known as Green Istria. A few hours roaming the interior and it will be clear to you why this is. Days can be whiled away exploring the medieval hilltop towns encircled by olive groves and vineyards as far as the eye can see, before descending into the, often misty, Mirna valley, where you will find yourself surrounded by dense forests, hiding their own precious treasures.
Autumn is, arguably, the very best season to experience Istria. You will be treated to the pungent aroma of generously shaved white truffles in the traditional konobas and gourmet restaurants of the interior. As you roam the wine and olive oil roads you will witness the harvests of the grapes and olives, with locals coming out in their dozens to gather the precious fruits, often by hand, which will soon be lovingly transformed into the next great vintage, or in the case of olive oil, into liquid gold.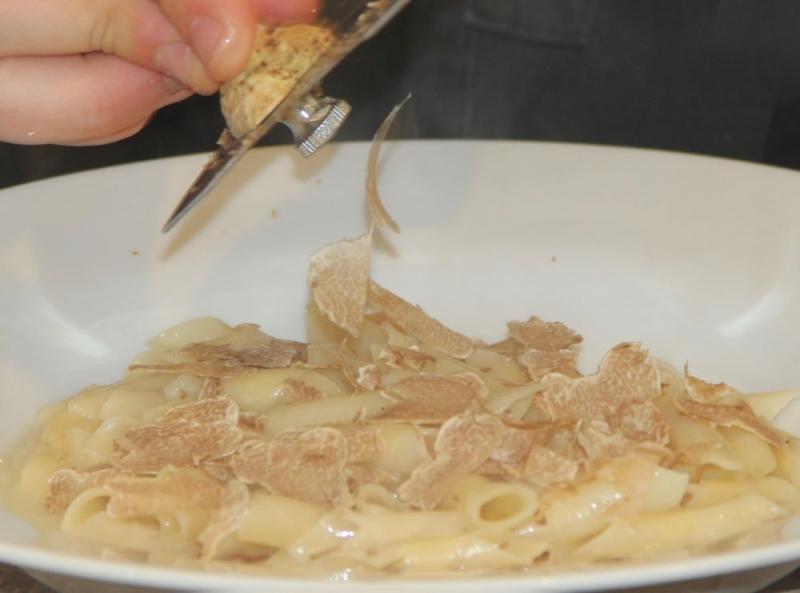 Visit in winter, and enjoy the transition from autumn white to winter black truffle season, and take advantage of the opportunity to enjoy olive oil days, where producers offer the first tastings of the new harvest. Spring heralds the growing season, where the colours of the countryside come alive, local wild asparagus is devoured, and wineries open their cellars to welcome the start of the summer tourist season.
When tourists start to throng to the coastal resorts in the summer months, the interior remains somewhat of a haven, with endless opportunities to roam the olive oil and wine roads in all their seasonal glory. If you are seeking shade from the fierce summer sun, experience truffle hunting in the forests around Motovun. If you are lucky you may find a summer black truffle — less prestigious than it's white cousin but still quite delicious — before being welcomed by your hosts to enjoy a veritable feast of truffle flavoured delicacies.
Food festivals galore are poised to welcome you in every season — the locals understandably embrace every opportunity to celebrate the seasonal bounty of their land. Truffle fairs abound in central Istria, chestnut festivals grace the hilltop villages, olive oil, wine and grappa festivals, honouring the local varietals, take place in medieval towns scattered across the region, and the annual international prosciutto fair (ISAP) in Tinjan is unmissable for ham lovers and connoisseurs alike.
As challenging as it is to do, we must briefly tear ourselves away from the Blues and Greens, to consider the other colours in the kaleidoscope that have a profound influence on the gastronomy of the region. Istria is blessed with four distinct soil types: the iron-rich red soil, referred to locally as terra rossa, the limestone-rich white karst soil, calcareous clay-based black soil, and grey limestone flysch soil.
The type of terroir, especially when combined with the distinct influences of Blue vs Green Istria, results in a fascinating diversity in the wines. Blue Istria delivers sea breezes and salinity to the coastal vineyards where terra rossa is predominant. Inland, where the alternative soil types dominate, humidity rises, and the valleys are prone to misty mornings and evenings, bringing different challenges, and rewards, to the region's many wine makers.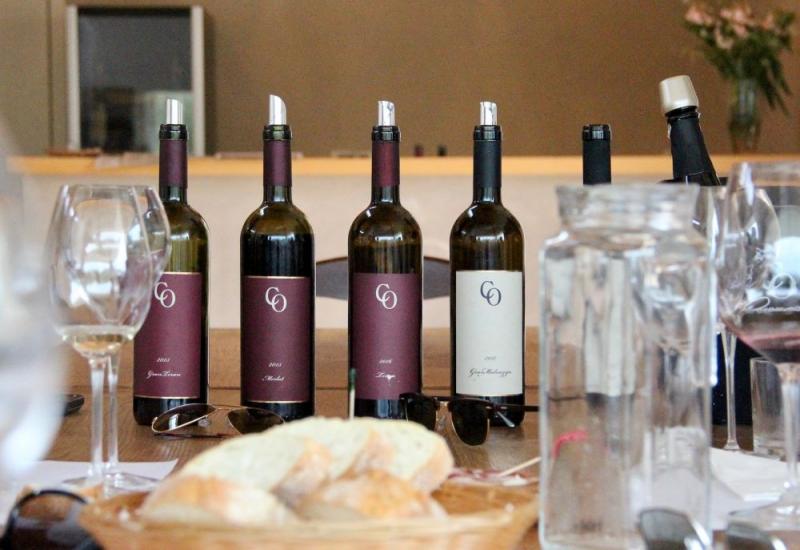 Leading wine makers are embracing this diversity of climatic and geological elements, and defying the stereotypes that inevitably exist. Moreno Coronica has contributed significantly to shifting the profile and image of the indigenous, and some would say wild, varietal Teran, from what was once considered a workers table wine, into a wine of earthy elegance and one with the potential for aging. The vivid ruby, purple hues of his Gran Teran leave a lasting impression, and most definitely contribute to the colour spectrum of Istria. All Moreno's vines are grown on the magnificent terra rossa, even those that produce his super fresh, clean, minerally white Malvazija.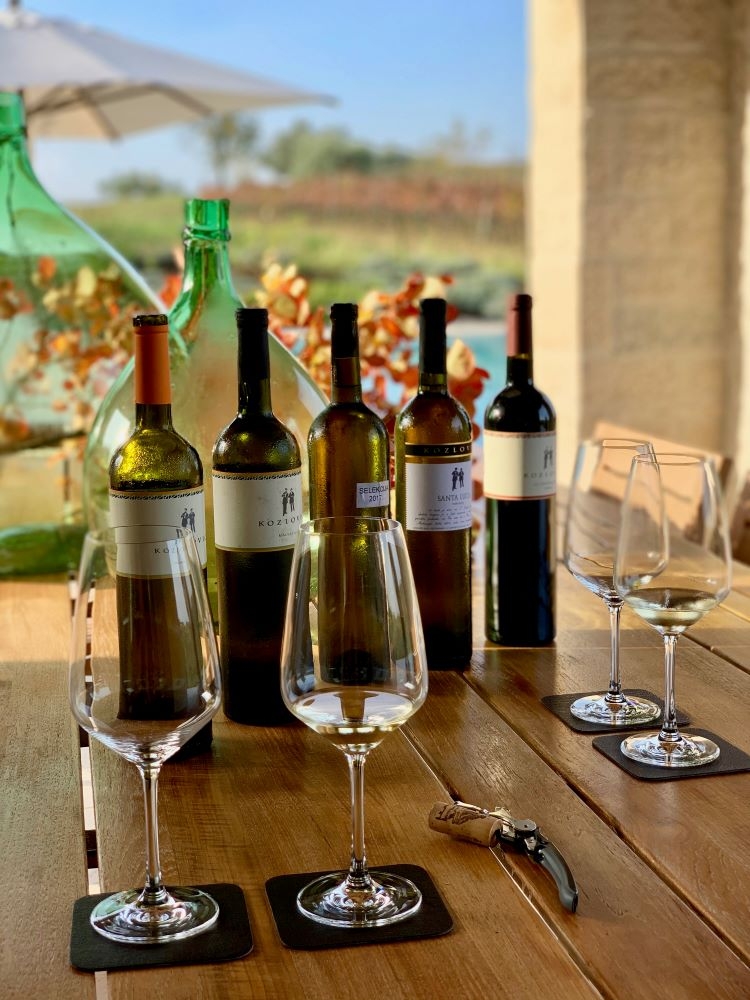 Moreno Coronica is to Teran what Gianfranco Kozlović is to Malvazija – Istria's most widely planted white varietal, otherwise known as the Queen of Istrian wine cellars. At arguable the most picturesque of all Istrian wineries, perched under the ruins of medieval Momjan castle, many hours can be gloriously spent sampling the Kozlović family's impressive line up of whites - Malvazija single varietals, fresh blends, as well as their renowned Muscat Momiano. If you are lucky, you may even find yourself treated to a curated tasting in the charming company of Antonella Kozlović herself.
Giorgio Clai, colloquially known as the "Godfather of Istrian Wine", produces wines of an equally impressive quality, yet drastically different in style. His vineyards are situated 10 km inland, on grey/white limestone flysch soil, and at sufficient altitude to still benefit from the cool sea breeze. Clai's cellar of wines have one key factor in common — the whites, just like the reds, are all skin-contact wines, otherwise known as orange wines (the reason is obvious once you embark on a tasting). These wines are food wines, well balanced, rich and complex. Historically, in Istria, Slovenia and Friuli-Venezia Giulia, orange wine making was the norm and Giorgio is resolute in his mission of sustaining and evolving this tradition. In doing so, and in inspiring others to follow suit, he is also leaving an indelible mark on the colour map of the region.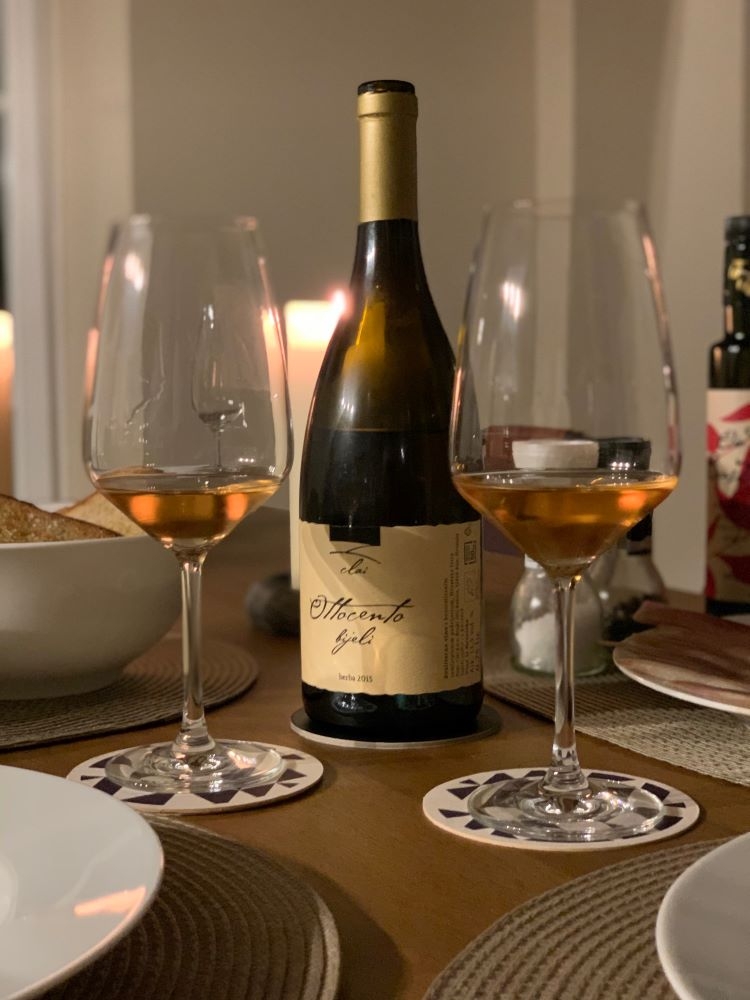 And so, last but by no means least, it would be sacrilegious not to focus in on what some would call the pride of Istria: liquid gold. For the past five years (2015-2019), Istria has taken the top spot in the renowned Flos Olei guide, as the best olive oil producing region in the world. If you are anything like me, olive oil tasting is not necessarily the first thing that springs to mind. Please think again!

Tasting experiences at B10 Istrian Fusion and Oio de Buščina, to name but two of the award-winning local producers, opened my eyes (and taste buds) to the remarkable depth and variety of this gift from the gods. Silky smooth and unctuous, from mellow to spicy . . . be prepared to be surprised! There are two important liquid gold lessons that I have learned that I feel obliged to share:
Lesson One: apply it liberally, do not hold back — just watch and follow the locals!
Lesson Two: be open minded and adventurous — after all, who could possibly have imagined that extra virgin olive oil and pistachio ice-cream could be a marriage made in gourmet heaven?
You will not find a table in this land that is not dressed with at least one top quality olive oil. It is part of the way of life, a very healthy one at that, and one that I have fully embraced. I challenge you to experience Istrian liquid gold, in all its shimmering glory, for yourself . . .
Is Istria alone in it's gastronomic richness? Absolutely not, in fact it stands in excellent company alongside Croatia's other regions. It is, however, impossible to deny that this small, hidden gem of a peninsula, the one that I fell in love with a number of years ago, is a treasure trove of gourmet delights, and a very colourful one at that.
Where to stay: Villa Oliva is a luxurious, five star villa located in the heart of Green Istria. Complete with private swimming pool, olive grove, and views to die for, it sleeps eight, and offers a variety of unique, curated experiences to make your stay in Istria unforgettable.
If you are interested to experience Istria in the comfort of your own home . . .
Wines: After a long wait, Istrian wines from the renowned wineries of Coronica, Kozlović and Clai are now available in Ontario. For more information contact Croatia Unpacked.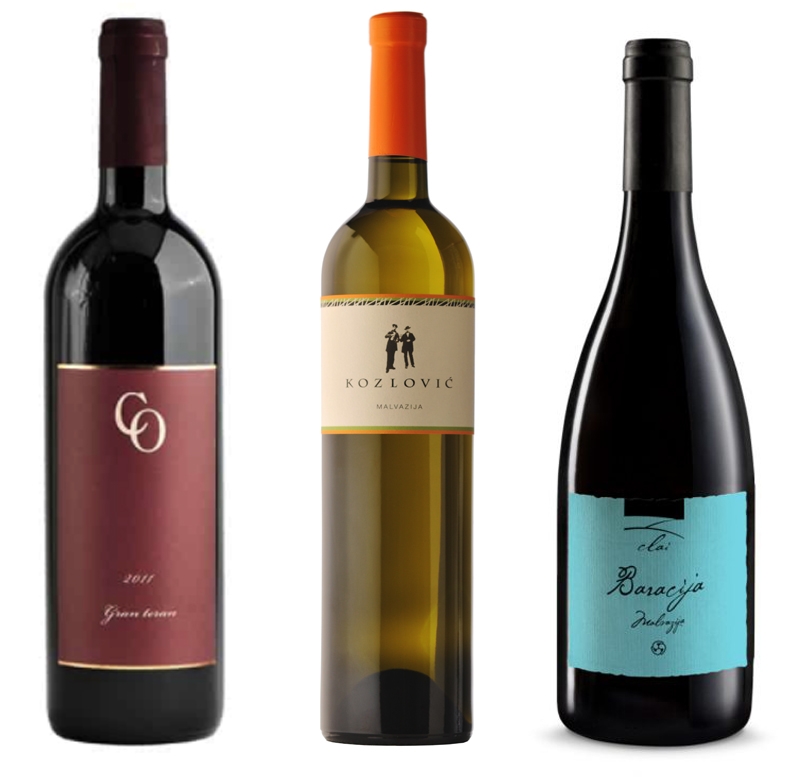 Truffles: Authentic Istrian truffle products are available in Canada care of White Truffles, exclusive partner of Pietro & Pietro, a family run business specializing in the hunting, production and processing of top quality truffles and truffle products from Istria.
Croatia Unpacked and White Truffles are partnering this summer to offer a unique gourmet Istrian Gift Experience. Contact them directly to find out more.
Recommended Articles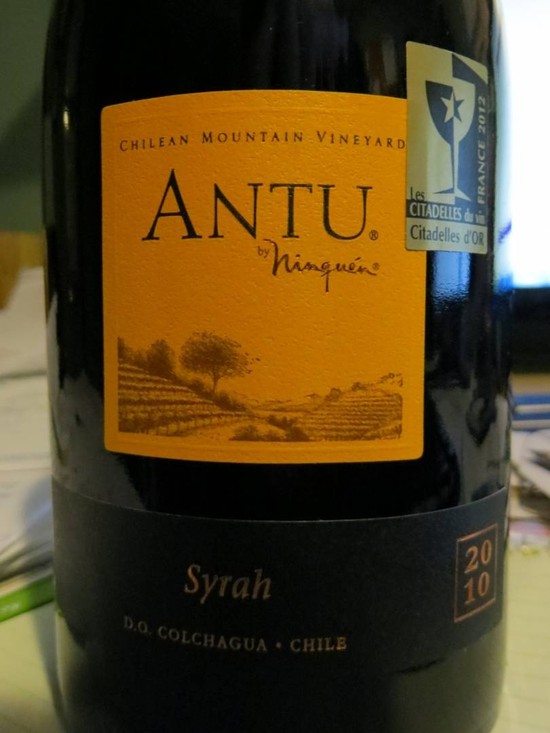 Ninquen is the second property that was acquired by Montgras between 1998 and 1999, but let's back...
Read full story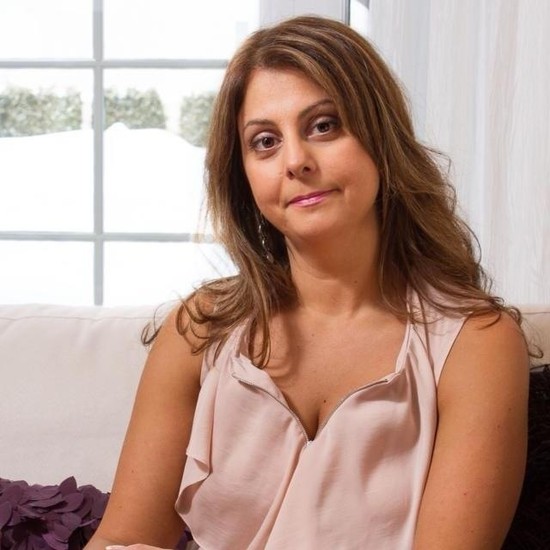 Hey, shrimp lovers... Do you want to try something new? This new recipe is so tasty and flavourful a...
Read full story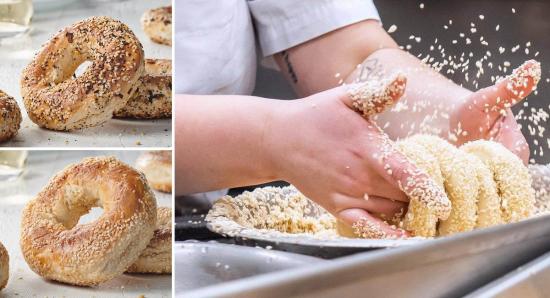 A local favourite for over 28 years, Kettlemans Bagel offers delicious hand-rolled bagels.
Read full story
Comments (0)
*Please take note that upon submitting your comment the team at OLM will need to verify it before it shows up below.