Arts & Events
It's a family affair for Disney On Ice cast member Sarah Santee
It's a family affair for Disney On Ice cast member Sarah Santee
Disney On Ice, a series of exciting ice shows featuring the characters, storylines, and music of Disney's beloved animated movies, has been around for over 40 years, and it keeps getting better. Almost three generations of families have enjoyed the colourful costumes, incredible choreography, skating tricks, and inviting atmosphere that make the shows fun for all, both young and old alike.
Their latest production, Disney On Ice presents Find Your Hero, is described as "a magical medley of classic and modern tales" and is filled with inspiring tales of heroism from beloved characters like brave Moana and her demi-god sidekick Maui, powerful sisters Anna and Elsa, the brilliant and kind Belle, and of course our favourite anamorphic crew Mickey, Minnie, Donald, and Goofy.
Find Your Hero kicks off a four-day run in the National Capital at Canadian Tire Centre on March 9th, and you will not want to miss it. But you don't have to take our word for it.
We got the chance to catch up with Disney On Ice cast member Sarah Santee, who plays the loveable and curious mermaid Princess Ariel in "Find Your Hero," to tell us all about it. The Minnesota-born, gold medal-winning prodigy shared with us just how deep Disney On Ice runs in her blood, what she loves the most about playing Ariel, and what Ottawa audiences can expect from the show.
Ottawa Life: Hi, Sarah. You have a pretty cool lifelong connection to Disney on Ice. Can you tell us about it and how you became involved?
Sarah Santee: My parents met while working for Disney On Ice. After 11 years of touring together, they got off the road they had my siblings and me. We all began skating around the time we started walking. I have always enjoyed the performance side of skating and hoped I would join one day as well. After graduating high school, I was hired and have been touring ever since. My brother and sister are also touring with other Disney On Ice shows.
Ottawa Life: What's the best piece of advice your parents have given you about being an ice skater and performer?
Sarah Santee: The best advice my parents have given me is that a great performer gives 110 percent no matter who or how many people are in the audience. Whether there is one person or 10,000, the impact we make on each and every person is what matters.
Ottawa Life: You're playing beloved Disney Princess Ariel in Disney On Ice presentsFind Your Hero. How does that feel? Was she one of your fave characters growing up?
Sarah Santee: Portraying the role of Ariel has been a dream of mine for a while now. I love the story and identify with many of Ariel's characteristics. She's playful, curious, and fearless; I have a lot of fun interacting with the other characters in the story.
Ottawa Life: We're so excited about the shows here in Ottawa! What can we look forward to?
Sarah Santee: You can look forward to your favourite characters from The Little Mermaid, Moana, Tangled, Beauty and the Beast, Frozen, and of course, Mickey, Minnie, Donald, and Goofy!
---
Disney On Ice presents Find Your Hero runs from March 9-12, 2023, at the Canadian Tire Centre.
For a full list of showtimes and to buy tickets to Disney on Ice presents Find Your Hero at Canadian Tire Centre, visit disneyonice.com.
Photos: Courtesy Disney On Ice
Recommended Articles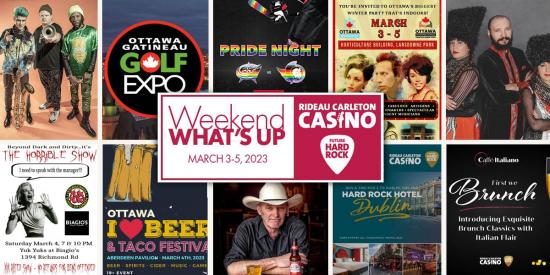 Here's our list of fun things to do in the capital this weekend!
Read full story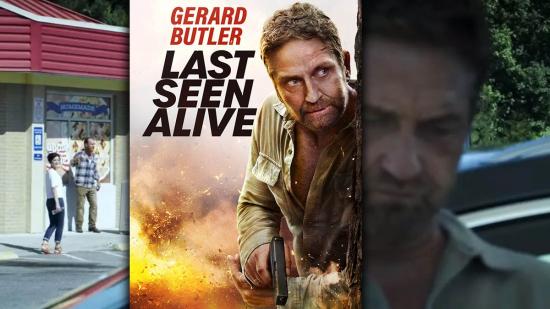 The man in the trilogy of 'Fallen' movies, Olympus Has Fallen, London Has Fallen, and Angel Has Fallen, seems to subconsciously want to remind people that he's an action star.
Read full story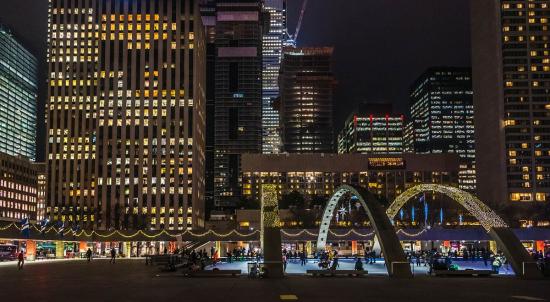 Breaking news! There is no snow on Toronto sidewalks. There was no slush, no ice during the 11 days in February I spent exploring the city, and I never once had to wear clunky boots.
Read full story
Comments (0)
*Please take note that upon submitting your comment the team at OLM will need to verify it before it shows up below.