Sports
It's a happy new day in Leafs/Senators relationship
It's a happy new day in Leafs/Senators relationship
Photo courtesy NHLI via Getty Images
---
The National Hockey League's trade deadline day, with all its pomp, build-up and platitudes, is generally a let-down in the drama department.
The Ottawa Senators and Toronto Maple Leafs though made sure this year's version teed off with theatricals and showmanship – albeit with a trade as opposed to a signing.
As most can tell you, the Buds and Sens are rare trade partners. It's risky business trading within your own division and especially in your own division with a fractious rival.
But there we were Canada Day, waking up to the news that Ottawa native and former 67 Cody Ceci – aka, the Ottawa faithful's favourite whipping boy – was on his way down the 401. Also included were big Ben Harpur who established himself as a legit ass-whupper last season in Ottawa, and Kingston boy Aaron Luchuk who, at 22, is still finding his pro stride. The Leafs also landed a third-round pick in next summer's draft.
Ottawa gets defenceman Nikita Zaitsev – aka, the Toronto faithful's favourite whipping boy, hard-working winger Connor Brown and minor league pro Michael Carcone.
The Leafs then signed Ceci, a restricted free agent, to a one-year deal worth the same as Zaitsev's but with much shorter term (Zaitsev's contract goes for another five seasons).
The Toronto-Ottawa Love Boat cruise then moved forward with last-year-Leafs Ron Hainsey and Tyler Ennis inking in Ottawa. That while one of Ottawa's all-time greats – Jason Spezza – signed in Toronto.
Quick analysis?
Ceci and Zaitsev is a saw-off. Both needed new scenery after back-to-back poor years. Both need to rebound big-time.
Brown is a nice add for depth, but interesting to note his goal numbers have dropped from 20 to 14 to eight in the last three years.
Both Carcone and Luchuk will skate in the minors.
From a Toronto perspective, I love the acquisition of Harpur. Finally, Toronto has some jam on the blueline. His quickness needs work but I thought he matured last year and certainly played with a lot more confidence.
Money-wise this helps the Leafs who still need to sign Mitchell Marner. GM Kyle Dubas can now manoeuvre where before he basically had nowhere to go with his star given the salary cap situation.
Getting Hainsey (now 38) in Ottawa quickly got slammed on the local message boards but ask some of the Leafs' young defence . . . Hi there Morgan Rielly! . . . how much he pushed development. He can help.
Ditto for Spezza in Toronto. Pencil him in for second unit power-play action. He remains one of the league's top passers.
The crossing over of so many bodies between (what used to be) a torrid rivalry isn't unprecedented, but it's rarely seen. Three-and-a-half years ago Toronto and Ottawa hooked up on a nine-player deal (Dion Phaneuf was headed to the Senators) which kind of rattled the cages throughout Ontario.
The summer of 2019 has started the same way.
As a fan of the free agency circus of July 1st, thanks to these provincial rivals for making things a lot more fascinating.
Thoughts, news and notions: Fans of both Ontario clubs won't have to wait long to start speculating on who won the deal – the Senators open the regular season in Toronto on Oct. 2 . . . A solid gamble in Dallas by taking on Corey Perry. At $1.5 million, that's a good deal. If Perry gets more, he'll have to earn it (incentives) . . .With all the love and swapping between Toronto and Ottawa, TSN's Ian Mendes tweeted: "Now we simply sit back and wait for the inevitable deal that sees Spartacat swapped out for Carlton the Bear" . . . Can't think of a San Jose team without Joe Pavelski, but there you have it . . . Former Sharks' teammate Logan Couture told The Athletic: "His heart is what I'm going to miss the most" . . . Former Senator Matt Duchene joins Nashville. As TSN's Jeff O'Neill points out, the Preds lacking PP is suddenly much-improved . . . Vancouver's defence gets size and veteran presence with the adds of Jordie Benn and Tyler Myers . . . Surprising to see how long rugged Wayne Simmonds lasted on the board. Injuries last season hurt his bargaining position. Not surprised New Jersey landed him, the Devils have been kicking it up a notch since the season ended . . . Arpon Basu of The Athletic tweets: "I'd pay Wayne Simmonds $5 million for one year. Well, not me personally, but I'd spend someone else's $5 million for one year of Wayne Simmonds, is what I'm saying."
Recommended Articles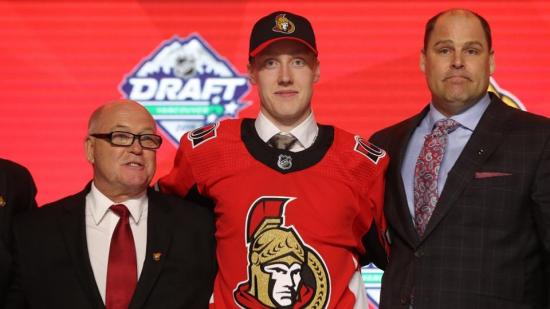 After a less-than exciting draft, the league sure would like to add some zip before going dark for the next couple of months.
Read full story
Hamilton rock band Monster Truck rocked the TD Place crowd at halftime, while Dominique Davis rocked the Riders defence all game long.
Read full story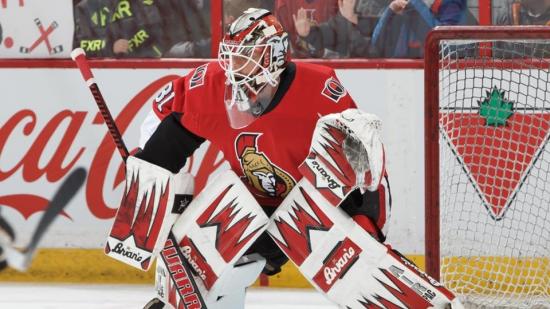 This Friday and Saturday the league hosts its annual pick 'em and (hopefully) please 'em festivities, aka the NHL entry draft.
Read full story
Comments (0)
*Please take note that upon submitting your comment the team at OLM will need to verify it before it shows up below.