Top Stories
It's Been Over 30 Years but, for Blue Rodeo, It Hasn't Hit Them Yet
It's Been Over 30 Years but, for Blue Rodeo, It Hasn't Hit Them Yet

Full interview with Jim Cuddy can be heard by clicking above.
Photos by Renée Doiron
Jim Cuddy and Greg Keelor stand centre stage painted by a single spotlight. Surrounding them is another darkened concert hall, before them the adoration of another audience. 33 years down the road they are still there in the dark waiting for the music.
Kellor glances at Cuddy through his shades and they begin to sing, their voices intertwine around each other's in the harmony we've come to expect from them. For a moment, you can close your eyes and hear it as one sound, shaped and crafted over the decades of sharing stages and studios, united not only by two musicians but, also, friends.
Soon will come the twang of a pedal steel guitar followed by an organ, the Blue Rodeo sound that has always balanced itself gracefully on top of the contrasting styles of Keelor and Cuddy's vocals. It's a duality that still works in a synchronicity where their differences remain complementary three decades, hundreds of shows and 20 albums on.
"In many ways we're incredibly different. Greg, even after all these years, still surprises me with his resistance to certain things, or his embracing of certain things," Cuddy told Ottawa Life a few weeks before the show, adding that his relationship with Keelor still functions so well because, along with the surprises, they still continue to challenge each other.
"His musicality is so different than mine. His is so messy, mine is so neat and I think that we push and pull each other a lot."
Though the band hasn't been afraid to change things up over the years by adding strings or horns to their releases, there's that comfortable predictability to their stage show that had the NAC audience so transfixed that in a moment of silence Keelor shouted: "I can hear myself thinking!"
Tough Cuddy has said each concert is like stepping onto the stage for the first time, by this point in their careers, Blue Rodeo could do a show backwards and blindfolded while walking on a tightrope over Niagara Falls and it would still be a well-oiled machine. Last night at the NAC, the band standing in front of a cascading curtain, before the first notes were sung you knew you were going to get the heart-wrenching ballads, the twang of a steel guitar and a setlist peppered with songs that would give the show a bizarrely naked feel if they were not played.
Just as you are sure to hear "Lost Together" and "Til I Am Myself Again", fans have also come to expect the band to hit town right around Valentine's Day for a winter performance.
"Twenty years ago we decided to tour in the winter because the country is wide open. Nobody is touring in the winter!" Cuddy says with a chuckle. "Plus, we all have kids and they don't miss you in January and February. They miss you in July and August."
Though they've usually played a one night stand at the Canadian Tire Centre, Cuddy tells Ottawa Life that the more intimate nature of this show leant itself to the National Arts Centre stage which allowed them to play an extra night.
If the new songs in the set seemed like they might feel at home in a Blue Rodeo show circa-1992, it's because the band's recent release, 1000 Arms, cuts from the same cloth of simplicity found on their earlier releases. Though Cuddy says they wasn't consciously trying to emulate that, the return to the stripped down band sound was something they did want to return to after a few more experimental albums.
"We're such a bigger band now but I do think there is a simplicity to this album that we recognized is a mirror to our first couple of records. Even though we felt like on Diamond Mine we got so experimental it's still quite simple. It's really just a five piece band with not a lot of additional instruments. We were aware of that and we wanted to sound like that."
Back, as well, are more tracks with Cuddy and Keelor singing together for the in the moment sound that comes out in the band's stage shows as opposed to the constructed cuts on their recent albums. It was a suggestion made by album co-producer Tim Vesely of the Rheostatic's who was obviously well versed in the band's older work where the duo would sing with each other live in the studio as opposed to stacking their vocals. Cuddy admits that, initially, the request kind of blindsided him.
"We didn't really know what (Tim) meant until we went back and listened ourselves," he says. "We looked back and thought on those records we sang exactly the way we sang on stage. We were just good singers, call and response and two part harmony. I think there was a bit of a rediscovery of some of the things we first started doing that were actually pretty powerful."
The band might have had this in mind when penning the set list for this tour. While the first half and second portions of what would the 2-hour plus / 26 song show featured their more plugged in side with tunes like "Diamond Mine", "Rose Coloured Glasses" and "5 Days in May", the sound of a train brought the crowd to a more intimate, acoustic set about an hour in.
Cuddy and guitarist Colin Cripps performed a serene rendition of "One Light Left in Heaven" that felt more pure and venerable without the strings from the studio cut. They almost could have been busking though not many street corner musicians are bedecked in a rhinestone studded Nudie suit like Cripps.
A smaller drum kit was added to the stage as the band moved closer to a crowd that increasingly grew more restless parking their butts in the new Southam Hall seats. A cluster of people moved towards the side walls to dance as the band broke into an aptly titled "I Can't Hide This Anymore".
By the time they hit the second electric set twenty songs in, Keelor provided the spark needed to finally let the crowd know it was okay to break loose. "We're getting near the end of the show so if you feel like dancing you're…"
The rest of that sentence was drowned out by applause as the crowd poured out of their seats and rushed the stage in the kind of flow the Remic Rapids make in the spring. The aisles were soon full as fans even opted out of their box and balcony seats to jostle for a spot on the floor. Re-energized after a few slower tunes, Cuddy came as close to the smiling mob as he could without stepping on their foreheads during "Cynthia", pausing a moment to pose for a photo with just one of the ecstatic fans.
So worked up the crowd was by the end of the night that the band just let them sing the first verse and chorus to "Hasn't Hit Me Yet", standing back to take in the voices of an audience that remains loyal to the group and music that has coloured in so much of their lives.
Though they choose to sing "Disappear" four songs in, it was clear this night that their audience, as well as Blue Rodeo, aren't going anywhere!

SET LIST:
Heart Like Mine
Fools Like You
Head Over Heels
Disappear
1000 Arms
Rose Coloured Glasses
Superstar
After the Rain
Western Skies
Bad Timing
Diamond Mine
One Light Left in Heaven
Over Me
Palace of Gold
I Can't Hide This Anymore
Cynthia
You're Everywhere
The Railroad (Lee Hazelwood cover)
Is It You
What Am I Doing Here
5 Days in May
Til I Am Myself Again
Hasn't Hit Me Yet
Encore:
Try
Little Ole Wine Drinker Me (Dean Martin Cover)
Lost Together
Recommended Articles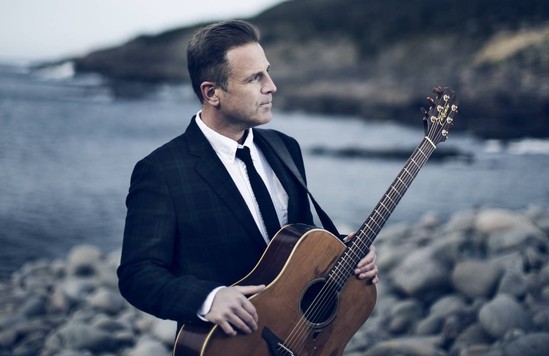 Photos by Dave Howells / Artwork by Meaghan Smith Séan McCann stood facing the two men he'd sp...
Read full story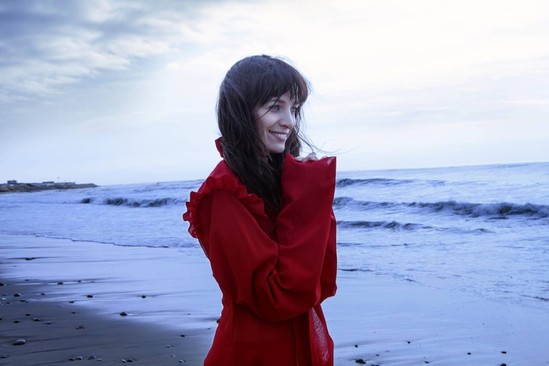 Two mothers share a piano bench, one is a two-time Juno Award winner and member of the Order of Cana...
Read full story
Photo By Dustin Rabin Canada's Band is the only way I can describe Blue Rodeo. Since 1987, Blue Ro...
Read full story
Comments (1)
*Please take note that upon submitting your comment the team at OLM will need to verify it before it shows up below.