Jesse Reynolds is back on-air
Photo: Derek Hille Photography
One of Ottawa's favourite stand-up comedians, Jesse Reynolds, is back on-air and following his dreams to Kingston, where he will be Fresh 104.3's new morning show co-host.
The opportunity in Kingston came out of the blue for Reynolds. It was the end of summer 2021, and his life was shifting: his mother, for whom he was a caregiver, passed away at the end of April, and the award-winning Jesse & Jenna's Messy Podcast was going on hiatus. Jesse faced a blank slate and questioned what to do next, which he says is terrifying when pursuing a career in Canadian entertainment in your 30s.
Amid these questions, a former Program Director at Corus Entertainment approached Reynolds: Monica from Fresh 104.3 in Kingston was looking for a co-host for her morning show, and Reynolds might be a good fit. A few on-air tests and phone calls later, Monica and Reynolds had the right chemistry for the show.
Radio hasn't always been so kind to Reynolds. In 2018, Ottawa's JUMP! 106.9 cancelled Reynolds' morning show for an out-of-town American-hosted program. The news infuriated Canadians across the country.
"Losing my job at JUMP! was devastating indeed, but what doesn't kill you makes you stronger and it taught me that I am resilient and capable of rebuilding. Just keep swimming!" While the loss was a setback, Corus Entertainment's offer showed Reynolds that sometimes it's not personal or about talent; it's just numbers. "Radio is still a business, after all."
Jesse made strides in his comedy development in the following years, including placing second for three consecutive years in Yuk Yuks' annual summer comedy competition. The last time OLM spoke with Jesse, he told readers of his lifelong dreams to entertain in radio and TV. Now, his success in stand-up comedy is a steppingstone to that dream.
"Jesse is regularly on stage at Yuk Yuks' and is an incredible, high-energy host who consistently delivers and always gets the audience going," says Yuk Yuks' owner, Howard Wagman. "His natural stage-presence is his strong suit."
While it is difficult to break into the entertainment world, especially radio and TV, stand-up comedy is the ticket to getting a chance. Entertainment producers gravitate to casting stand-up comedians because it displays the comedian's ability to stand on stage without support and still captivate an audience. "Jesse," Wagman says, "is proof of that."
Reynolds, however, attributes his success to being true to himself. "I didn't start seeing any kind of forward momentum in my career," he explains, "until I truly started being authentic, in other words, being open about being gay. Not that I really had a choice (it's kind of obvious) but when I really started to embrace and share that part of myself in a funny way that people resonated with is when opportunities started to arise for me. I think the world is ready for more diversity and I hope to bring that to Kingston."
"Jesse is a unique and charismatic person who people are drawn to because he is unapologetically himself," Wagman says. "Jesse is a positive role model within the LGBTQ+ community and, in Kingston, he will usher in a new era of modern, diverse entertainment that no doubt the community will resonate with."
With this new chapter, Reynolds intends to enjoy the ride and be open to what the opportunity brings. "In all jobs, it's easy to get swept up in the day-to-day stress, but radio is actually such a fun career. I think it's important to step back once in a while and take stock of that. It's not that serious, everything is funny."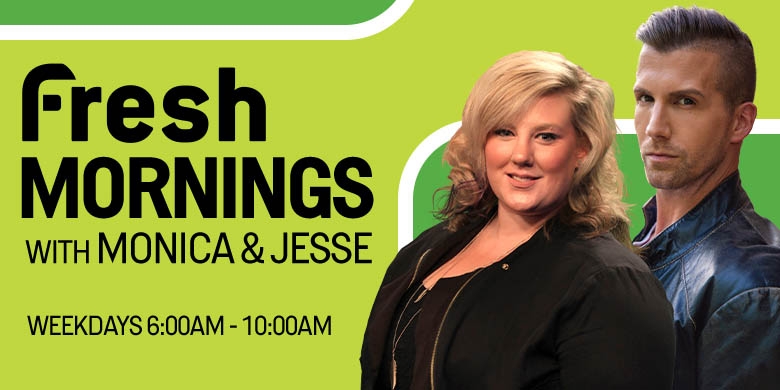 Fresh 104.3 is a step forwards for Reynolds and an exciting new beginning in a new city. This work is his passion, and while he is driven and ambitious, he is proud to work for Corus Entertainment and grateful for another shot at radio. His vision for the next few years at Fresh 104.3 with Monica is to "hit Kingston like a glitter-filled asteroid of Fresh fun!"
Now, it's full steam ahead for Reynolds with the show airing on January 10th. For Ottawa fans, this isn't goodbye. Fans can still tune in from anywhere and family ties will bring Reynolds back to Ottawa. He plans to book comedy shows when he returns, and Yuk Yuks' won't be parting with him anytime soon either.
"Ottawa will always be home, but what I will miss the most is definitely the Golden Palace eggrolls. Parting remarks for Ottawa? Good luck with the LRT…"
Starting January 10th, listen online to 1043freshradio.ca, download the RadioPlayer Canada app, or find Jesse on social media @ifyouseekjesse.
Recommended Articles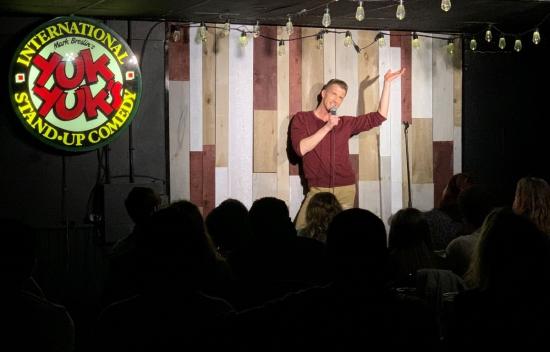 Local personality Jesse Reynolds is making a name for himself as a stand-up comedian.
Read full story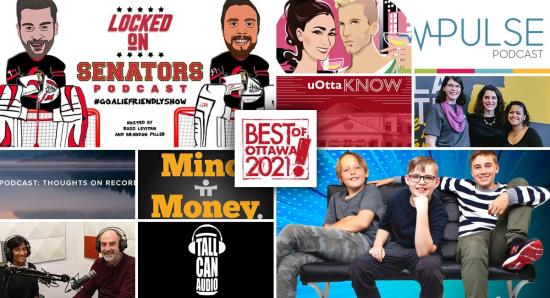 After over 20-years writing about life in Ottawa, we think we have a pretty good idea of the best of what this city has to offer. Check, share and discuss #OLMBest every week!
Read full story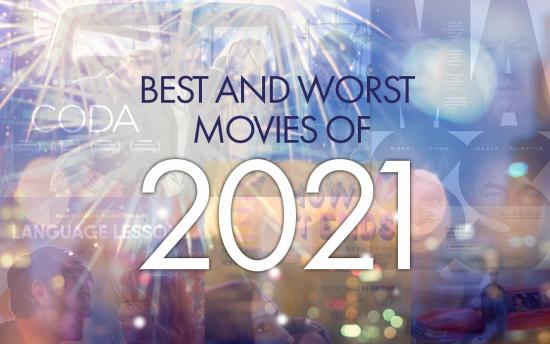 I had a hard time shortening the list to ten as I found, this year, some filmmakers were able to take advantage of a modified world and use it to get their creative juices flowing.
Read full story
Comments (2)
*Please take note that upon submitting your comment the team at OLM will need to verify it before it shows up below.