Jill Barber's musical dedication
Photo credit: Rachel Pick
---
Jill Barber has seemed to evolve so much with each album that a tour covering all her material seems daunting. But with her new Dedicated to You tour, Barber is ambitiously putting all the power in her fans hands, and excitedly. As she explores how her fans react to her music, Barber is also finding merit in her songs she'd long forgotten herself. We caught up with Barber ahead of her show at the Black Sheep Inn on September 14 to talk about exploring her catalogue, kids books and why it's okay to break away from being timeless.
Ottawa Life: There's a much bigger sound on Metaphora. What brought it out of you this time and how did you find working within a more lush sense of production?
Jill Barber: In the past a huge inspiration for me was writing in something timeless, whether older or newer, it had no era. From the onset of writing that album I knew that I felt like it was time to create something timely, and addresses the issues and experiences I'm facing as a woman, mother and musician. So I wanted to write something contemporary that captured a snapshot of me right now. So I committed to writing something just about me, and my own take on it. I wanted it to sound contemporary too, with a real energy to it too. I wanted it to have a sense of fun and momentum, because I wanted my live shows to have more energy.
You also worked with Gus Van Go this time around so what did they bring out of the recordings?
Looking at working with Gus, I had heard the fun and playful pop sensibilities that he used, while he's still a real song guy. He seemed like the right choice so much, that I'm working with him again on my new album.
To this note, you've seemed to take a genre-step forward with each release, so how do you find something like say "Oh My My" fits into the Jill Barber of 2019?
I've never felt loyal to the way that my songs are produced on records. So I'm never recreating the way things sounded on say Chances, I'm just performing the song. I think that we've been liberal with the band in finding the best arrangements to how I feel now. It's not so much fitting them in like a square peg into a triangle, but I'm working with clay in my hands to make these songs fresh and authentic to me now. The nice thing is that I can still stand behind most of my songs. There are tracks I wrote when I was a lot younger and I can see that young girl, but I can perform them now and it translates.
How did you start working with Mother Mother's Ryan Guldemond on this album, and what do you feel he brought to the album as a whole?
I had wanted to work with him for some time, as a fan of his band. So we ended up as neighbours and I went to him knowing that he would be good at helping me realize a better-defined pop sound. He's a great pop writer, but also the opposite of the shallow ones because his work has so much depth. I approached him for one song but we ended up writing 20 songs over the past few years. He's my go-to person now for when I have an idea, I'm struggling or if I have a nugget of an idea that has to be excavated.
What inspired the rather introspective lines of "Mercy" as it seems to focus more on self-love than simply being kind to others?
The genesis of that song for me came from spending a weekend with someone I care about so much, and they were suffering from depression. I wished I could flip a switch to show them what I saw. It's hard when you see someone being so hard on themselves, but that's easy for me to say. We're all guilty of being hard on ourselves or beating ourselves up trying to live up to a standard. As a mother there's so much pressure to be the perfect parent. There's pressure on us all the time, so mental health really suffers, now more than ever before. So it was my own therapeutic process of seeing someone I love go through that. It works back with the tour because that song was about one person, but it's amazing what people have shared with me about what it means to them.
I was also interested to hear what led to your two children's books a couple years back and if you might do more?
I like to call myself the "Accidental Children's Author" because I hadn't set out to write a book. A dozen years ago, long before I had children, I was approached by a not-for-profit in Nova Scotia called "Read to Me." They support literacy and supply every newborn with books and music. They were approaching musicians to contribute music to a compilation, myself included. I wrote lullaby and I was contacted by a book publisher about making the song into a board book. (essentially a hardcover book with hard pages) A few years later I was inspired by music programs struggling at schools, and I wrote a diddy about that and I looked at turning it into a book, and it worked. It's been a few years, I've had kids now, and now my standards are so much higher. So now that admiration is blocking me, because I'm trying to make something perfect. But it's just not my primary focus at the moment.
Where did the idea for the request-based Dedicated to You tour come from and what are some notable stories you've heard from it so far?
I always love to hear people's stories of how my songs have resonated with them in their lives. People are always so generous with me with these stories, and I always think "I wish I'd known this story." It makes it interesting to look at my own songs through other people's eyes too. The other part is when people say "I wish you'd played this song when I saw you." So this is my invitation to my audience to build a set list. As well as dedicating songs to someone else, they can get in touch to do that. I love that, it's one of my favourite things to do. I have found that audiences underestimate the role they play in the show, in terms of energy etc. I really count on the audience to be part of a show with me. So this was a way to bring them in and create something intimate, special and unique. Every show will be a different set and folks will help me create an experience at each date.
Given your aforementioned range of genres over the years, has it been difficult trying to prepare so many different tracks?
I've been in rehearsals all day today with my band, so it has been challenging. To be clear, we're not doing live requests (there is a site to submit requests and dedications to Jill), though I'm not saying never to the idea of a live request. My expectation is that people are getting in touch in advance, so I'm building set lists for each shows. There are a handful songs at every show, but there are unique, older ones that are getting added. I'm revisiting some older material I haven't played for years, so it's an interesting way to return to these songs that have been dormant. I'm finding some of them sound great even, and I might keep them with my regular set. I think the set and shows will play out as a retrospective, I'm playing new music too since I get to make a few requests of my own. It's like a playlist too, which fits the world we live in now where people aren't listening to albums as much as playlists. It really makes the show more dynamic. Each era represents a different part of my musical character, and the one through line is me, so it's interesting to play it all.
Recommended Articles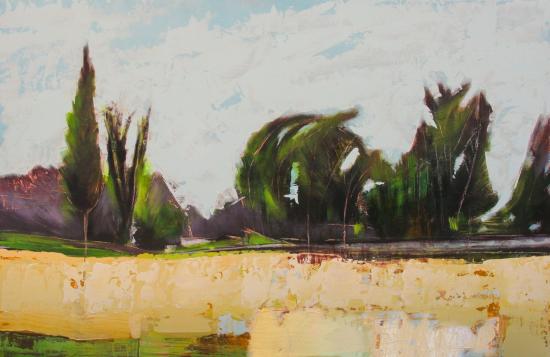 Alpha Art Gallery presents two new exhibitions: Thick & Thin and Freedom Art.
Read full story

By exploring each stop on the Confederation Line in turn, we give you a glimpse into what the future of public transportation in Ottawa will look like!
Read full story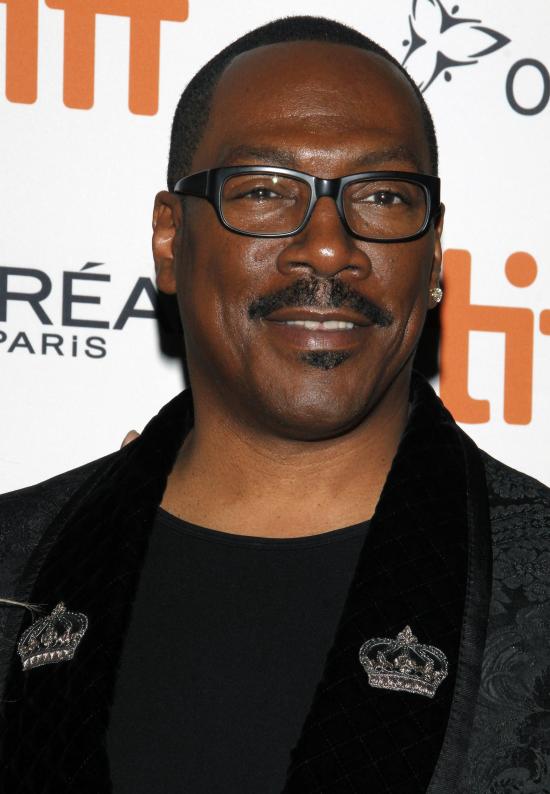 Film critic, Keith Whittier, speaks with the cast and crew of the upcoming Netflix Film, 'Dolemite Is My Name'.
Read full story
Comments (0)
*Please take note that upon submitting your comment the team at OLM will need to verify it before it shows up below.