Jim Bryson No Longer Waiting
Photo credit: Remi Theriault
---
It's here! Ottawa's Jim Bryson is releasing an EP on September 14 via Rae Spoon's Coax Records / Headless Owl Records. Entitled Tired Of Waiting, it features 6 new songs, all written on the same $100 guitar as he was whiling away time between projects.
If you don't already know Jim Bryson, he has released 5 critically acclaimed solo recordings, the most recent being 2016's Somewhere We Will Find Our Place, which charted very well in Canada, notably on Maclean's and CBC Music Top 100 songs. In 2010, he released The Falcon Lake Incident, a collaborative effort with Winnipeg's The Weakerthans. In his spare time, Jim records and produces the work of other artists such as Oh Susanna, Little Scream, The Skydiggers, Lindi Ortega and Kalle Mattson.
Ottawa Life caught up with Jim recently; here is an excerpt from that interview.
Ottawa Life: Jim, it's always nice to catch up with you. How have you been?
Jim Bryson: I am just back from a camping trip with 5 kids – all girls! It was just me and another dad. I'm exhausted!
I bet! You have two daughters, right?
Yes. And you know it's fun to watch them interact. I have to say, my own two daughters are completely different. It's really funny. One was born in our living room! And yes, it was planned that way.
Oh my! Speaking of births, you have a new EP to send out to the world.
Yes, I do. It's a six-song EP that I worked on a few years ago. The release party will be a low key affair. I wanted to do something different and keep it real so I have a bunch of small shows planned. The first is a pay-what-you-can (PWYC) show at the Record Center on Friday, September 14. Money collected will be donated to a local charity. Of course, with this format, it may give the artificial impression that I don't need the money. Ha, no chance of that! But I just love being out there performing for those who will listen. And I appreciate all the support that John Thompson (owner/manager of The Record Center) provides to the local music community.
The EP is called, Tired of Waiting. What is it that you're waiting for?
So this is the story. I usually produce my own albums but with my last album, Somewhere We Will Find A Place, I wanted to switch things up. That was two years ago. I had it produced by Charles Spearin (Do Make Say Think, KC Accidental and Broken Social Scene) and mixed by Shawn Everett. At the time, Shawn was busy with Alabama Shakes (just to shamelessly drop a name!) So because of that, I had to wait a long time for the final mix to get back to me. During that time, I wrote a bunch more songs. I was just playing around with an old guitar that I had picked up for $100 dollars. I was just killing time, waiting, for what seemed to me a very long time. I put the songs together as an EP and called it Tired of Waiting as a bit of a joke. In fact, I was highly tempted to release it before Somewhere We Will Find A Place, but was advised against it. So here it is now, finally!
So, I take it you finalized this EP on your own. Who else is on the album?
Yes, I did. It was recorded in three days at my Fixed Hinge Studio in Stittsville (just west of Ottawa). I have my friends on it, including Jonas Bonnetta (aka Evening Hymns), Jeremy Gara (Arcade Fire), Philippe Charbonneau (Scattered Clouds) and Jamie Kronik.
Quite often now as I speak with bands, they are leaning more towards music downloads as opposed to producing relatively expensive hard copy CDs. What is your plan with your EP?
I agree, CDs are expensive and seem to be less popular. I was debating it, but I will start with a run of 500 and see how that goes. If there is demand, I'll get more. Otherwise, for sure, the download is already available. We are also getting some vinyl which is also expensive but super popular. Go figure! And that's not all. I will have hats!! Steve St-Pierre who is a graphic designer made up a nice logo for me and the hats are going to be sweet!
Tell me about the video for one of the singles, "Labour Drive".
The video for Labour Drive was directed by Ottawa's Leslie Marshall. We invited friends to my backyard and we had beer and chicken wings and just had an end of summer type of party. So it's fitting that it was released September 3rd, on Labour Day.
It looked like fun. People on trampolines and lots of close ups of people eating chicken wings, which was funny!
Have you ever watched people eating wings? It's messy and kinda gross. Don't get me wrong, I like to eat them! So the video is a post-mortem of a foggy head following either a long weekend party or other longer term events. It's about looking back on days or weeks or years gone by. The images are unsettling in an odd way. I have to say, the drone shots and slow-mo were great. Leslie produced a great piece. I'm really happy with it.
In closing, what are your thoughts on the music industry in Canada?
Oh boy! You know, I love creating music and I love sharing it and connecting with audiences. But I don't much care for the music business. Actually, I'd say that I exist despite the music industry! I really just love creating. I'm always busy either with my own music or working on other people's albums. At the moment, I'm working with Julie Corrigan on her next album. I'm also working with an offshoot of Amos the Transparent, called Silent Winter. It's in early stages but I'm really excited about it.
Well, we will certainly keep our ear to the ground for those. Thanks so much for chatting with us today and all the best to you!
Jim Bryson performs at The Record Center, 1099 Wellington St. W, on Friday, September 14 at 6:30 pm. Jim will also be part of the Festival of Small Halls. See him at the Spencerville Mill with Meaghan Blanchard on Thursday September 20th and at the Delta Old Town Hall on Friday September 21st. Both shows start at 7:30 PM.
The album is available for download via COAX Records here.
Recommended Articles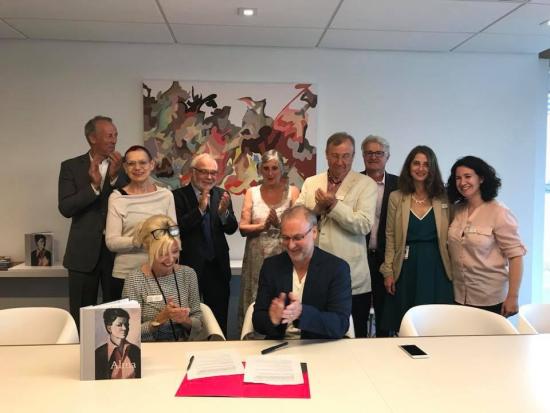 The OAG will now serve as the new home to many of CFI's festivals including the Ottawa International Animation Festival, EU Film festival, and the Latin American Film Festival.
Read full story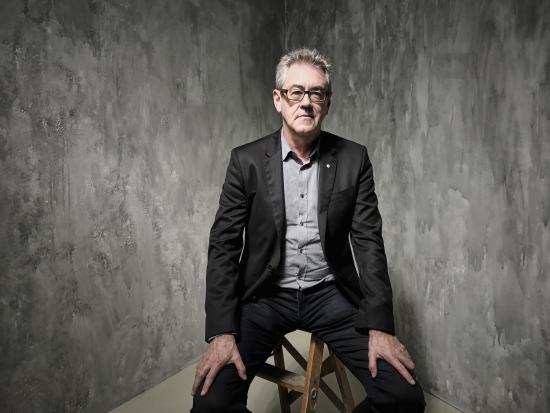 TIFF's impact on the global scale is huge. Not only because it is a predictor during awards season but because to have your film shown at TIFF propels you to another level.
Read full story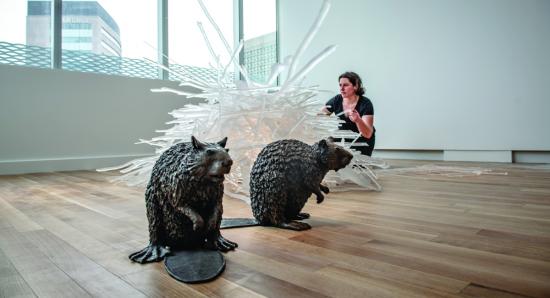 Williams grew up with creativity and art making as a fundamental part of her everyday life.
Read full story
Comments (0)
*Please take note that upon submitting your comment the team at OLM will need to verify it before it shows up below.