John's Reno Tips | Adding the Finishing Touches
By the end of any home renovation process, you may be sick of the hassles it has entailed. However, make sure you're not walking away from an unfinished project with these practical tips from John Gordon, owner of Your Reno Guys contracting business in Ottawa. Here are a few tips to ensure any space looks polished and welcoming.
Tip One: Maximize Efficiency by Organizing
An organized home makes life more manageable. Reducing clutter will help lower stress levels and allow full use of your renovated area. A few simple principles can be applied to each room. Firstly, group items by function to ease accessibility. For example, in the kitchen, keep plates, bowls and cups in the same area or in the bathroom, store all hair products on the same shelf. Also, try using labeled containers for small, similar objects. For example, store electronic chargers in the same bin or put remotes in a single basket. To avoid wasting space, keep things out of the way but still close at hand. Hang hooks behind closet doors, use under-bed storage boxes or pot racks in the kitchen to save precious room and time.
John encourages home renovators to look at the work of others for organizational inspiration. "Ideas cost nothing, they are cheap. Once you see an idea you like in a picture it is easy to go on and duplicate it."
Tip Two: Flooring with Personality and Practicality
Deciding on flooring can be daunting. The surface under your feet needs to be comfortable, resistant and compatible with its surrounding space. It also needs to be within budget. As a relatively inexpensive and durable material, linoleum makes an excellent choice for kitchens, bathrooms and laundry rooms. This type of flooring is nearly maintenance-free and available in a wide array of colours and patterns to suit any style. Ceramic tiles and hardwood are also reliable and attractive choices but might not be an option for those working with a limited budget. If a hardwood floor is what you hope to replace, remember simply cleaning and refinishing can do the trick.
It is an affordable, fashionable and hygienic way to complete a room renovation. "You can refinish floors for anywhere between $2-$2.50 a square foot and they are as good as new. It is nice to keep a hard surface because they are sealed against dust and allergens and are easy to clean with a Swiffer or vacuum."
Tip Three: Splashes of Colour
Painting the interior walls of a home can dramatically change its look and feel. When choosing a colour, be certain it will fit an area's decorating scheme. The trend is to use a single hue in various layers, warm, dark and light, throughout an entire house.
This monochromatic theme will help balance and increase natural flow from one room to the next. Try making your bold colour statement with an accent wall. It can be the perfect way to break up a large room or emphasize a certain architectural feature. A fresh coat of paint can also give new life to home furniture like bathroom vanities.
Gordon points out it is also a great doit- yourself project. "It is the simplest and cheapest way to change a space and anybody can do it because there are no harsh consequences in doing a bad job. If you do it and it doesn't look good, then it has only cost you a brush and a gallon of paint."
Visit YourRenoGuys.com for more information about John and the services he offers.
Recommended Articles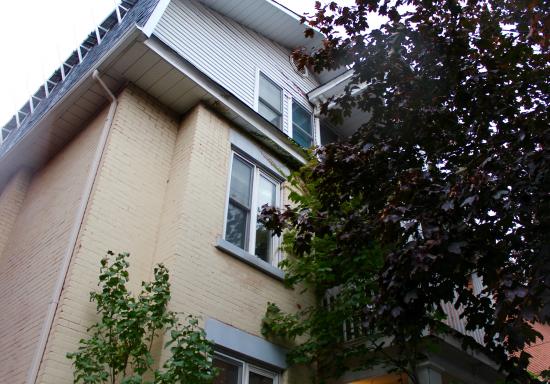 Of all the problems that can really destroy the structure of the home, an infestation that is ignored can result in severe damage to the home.
Read full story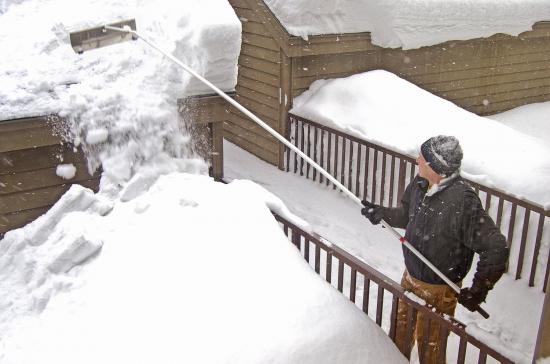 Winter can be tough on many parts of a home. Whether it's snow, ice or rain, our windows, porches and driveways take a beating.
Read full story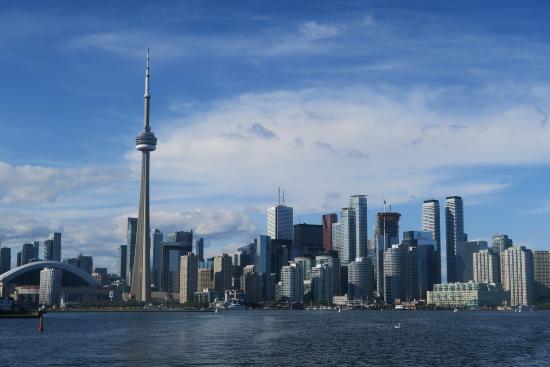 Most people who buy condos in Toronto often come for work, family, and even investments. One of these profitable investments include condos.
Read full story
Comments (0)
*Please take note that upon submitting your comment the team at OLM will need to verify it before it shows up below.