Arts & Events
JUNO Spotlight: Allan Slaight JUNO Master Class of 2017
JUNO Spotlight: Allan Slaight JUNO Master Class of 2017
Winners of:
2017 | Allan Slaight JUNO Master Class

---
The legacy Allan Slaight has left on the Canadian music industry in his now 85 years is immeasurable. The once magician now media mogul has been called a rock and roll pioneer for his work on multiple platforms to promote the arts. Pairing Slaight Music and The JUNO Awards to create The Allan Slaight JUNO Master Class program for emerging artist was a natural fit considering the program's namesake's enduring devotion to Canadian music. It looks to the future today by helping new musicians become "JUNO-ready", priming them to possibly one day hold the coveted award.
"(The Master Class) is the foundation for emerging artists who aspire to being JUNO nominees and winners in the years to come," reads the program's website. In addition, it serves as a much needed bridge between Musicounts, Canada's music education charity, and the Awards themselves with winners receiving over $100,000 of valuable funds and, of course, needed exposure.
Up for grabs is recording time at Slaight Music Recording Studios, a $10,000 MuchFACT Online Music Video grant, a chance to perform at the JUNO Gala Dinner & Awards, a performance slot during JUNOfest and more. Winners also receive an all-inclusive trip to Toronto for an immersive week of mentorship hosted by Canada's Music Incubator at Coalition Music where they can learn from various industry leaders and artists.
It's the ultimate showcase opportunity!
This year entrants were judged by JUNO winning producer Gavin Brown, Arkells lead vocalist Max Kerman, Talent Development Coordinator at Slaight Music Ali Slaight, MapleMusic Recordings Allan Reid, as well as JUNO winners Lights and Kardinal Offishall. The three winners span coast to coast, from Halifax to Vancouver and showcase a diverse range of talent.
Ottawa Life had a chance to talk to all three winners this month about their music and thoughts on winning the Allan Slaight.
---
Based out of Halifax, Neon Dreams is a 4-Piece electronic powerhouse looking to mix it up in the EDM/Pop world. While going traveling the route with the flashy show and DJ beats a usual EDM show provides, the comparisons stop there when they bring live instruments into a show that has been called explosive.
Ottawa Life: Halifax has shown the emergence of a lot of amazing groups in recent years now including Neon Dreams. How would you describe the music scene in Halifax these days?

Matt Gats (Neon Dreams Guitarist): Halifax has always been an amazing spot for emerging talent. Atlantic Canada in general produces so many great artists. Doesn't matter what you're looking for, from Electronic to Hip Hop to Folk we have so many artists creating material and it is inspiring to come up in a town surrounded by so many creative people. The scene is ever evolving and more people should keep an eye on the east coast.
You profile states you are looking to "bring something different to the EDM / POP world". What is that something different you are looking to bring?

We are trying to bring the energy of a live rock show to the stage and mixing it with Pop and EDM by taking formulas from both worlds without caring about the boundaries of genres.
How would you describe your sound to somebody who may not have heard it before?

If you took Hedley, Calvin Harris and threw a splash of Imagine Dragons in there.
You just mentionied how your music blends multiple genres. How do you feel you best work together to achieve that mix?

We all were brought up having different influences that helped us grow as musicians and I think that it, our "sound", came naturally to us as we grew together as a group. Whether it is the live show or our newest EP: To You, we are just trying to create great music without paying much attention to genre boundaries.
What are your thoughts on winning the Allan Slaight?

To be honest it was one of the most exciting things in our career thus far. To be able to have the opportunity to learn from people who have worked in the business for such a long time and gain knowledge by learning from them is priceless and we will be able to take that with us for ever.
What are some of the things you are looking forward to with this opportunity?
Well the Juno Masterclass was amazing and now it's on to Juno week. It will be great to get to meet new people and catch up with some familiar faces. Just to be able to take place in the week of events and is unreal.
---
Hip hop from the streets of Winnipeg, The Lytics have become legends in their hometown! To this group, it's not just music. It's also family. Brothers Andrew and Anthony Sannie grew up honing their rhymes listening to nineties rap and R'n'B along with cousin Mungala Londe. The beats come from big brother Alex who used to run the production of the group's trakcs out of his bedroom and parent's basement! Now they are winning over audiences with an infectious live show they call "straight-up life-affirming affairs".
You grew up on a steady diet of early 90's hip hop. Can you tell me about the hip hop scene in Winnipeg these days?
Andrew Sannie (The Lytics):It's a growing scene with lots of energy right now. There's a new crop of young emcees who seem to be fighting their way to the foreground, which is exciting. I'm hoping that in the next few years, Winnipeg will be seen as a one of the countries breeding grounds for good Hip Hop.
Who are some of the artists you feel best influenced your sound?
I would say, De la soul, The Fugees, A Tribe Called Quest, The Pharcyde, and Souls of Mischief.
How do you feel the hip hop scene in Canada is represented in the country today?
I'd say that it's grown a lot from when we first started. I think Hip Hop is one of the premiere genres in the country right now with several of the Canada's biggest artists coming from the "Urban Music" world -- in saying that, I think we're fairly well represented.
You have a pretty interesting and unique story behind how you formed, right?

We're family so I wouldn't so much say we formed as I would say we just always were. The music started being created in our parents basement off of torrented beats and we honed our raps making songs for fun like that. We put out our first official EP in 2008 and people started paying attention and it's been a ride ever since.
Your music is very uplifting. How important was it for the group to ensure that the more jubilant, impassioned style of the genre is fused within your tracks?
We see music as a deep, sometimes almost spiritual affair and recognizing this as what it is makes it hard not to deliberate our efforts when we're crafting songs. We know that it's powerful and can be used to make people feel good and so our strategy is exactly that, to make you feel good. We believe that good vibes are contagious -- get a group of people in a hall and start getting them moving, smiling and singing along and you have a recipe for success.
When did you hear you had won the Allan Slaight?
We were in the studio and honestly, it was validation. Sometimes we all need a reminder that we're not wasting our time and that was our reminder.
How do you feel this will effect the group now moving forward?
Opportunity is what I'm most looking forward to. "Doors open doors" is something I say all the time, and I feel this door has been opened for us to hopefully walk through a few more.
---
If a dream could have a dream its soundtrack might just be sung by Alexis Young. Once part of indie dance-rock band Sex With Strangers, she has now branched out into the breezy dream-pop sound of Youngblood. The group features members from Gay Nineties and Fake Shark and their concerts have been a burst of sensory ecstasy.
Before Youngblood, you moved through the indie dance scene. What did you learn there and how did it apply to the new group?
Alexis Young (singer, Youngblood): Playing in a touring indie band was an incredible amount of fun while also being a crash course in what to do and also what not to do while touring. A lot of late nights (along with the morning crack of a beer can as an alarm clock), but it also lit a fire that this was what I wanted to be doing with my life. We've since learned how to take better care of ourselves on the road to make the most out of the whole experience.
How did you all get together?
Youngblood came out of a desire to create something that had been brewing for a few years in the back of my brain. I had always been obsessed with the aesthetics of the 60s and creating dreamy, ethereal sounds. After a couple of songs were written and it came time to bring those to life onstage, I asked a few of my best friends to join me and we've all been together since.
How would you describe your sound?
We describe it as "what the 60s thought the future would sound like". Which translates loosely to atmospheric sounds rooted in a pop structure.
Your live shows can be pretty epic experiences. What goes into your prep before taking the stage?
We don't really have a set pre-show ritual, but time permitting we try to make sure we all connect with each other and focus on what our objective is. Most of us come from more of a punk background so we're very off-the-cuff and thrive off our each other's impulsive stage choices.
You've said that Youngblood is a way for you to express who you are. Can you elaborate on how the band allows you to do that?
I've always been a very expressive person which at times comes off as quite theatrical, so having Youngblood gives me the ability to process the emotions I'm feeling through songs, and then physically jettison that energy on stage. It's an amplified persona from my day-to-day.
Can you tell me where you where when you heard you had won the Allan Slaight and how that made you feel?
I actually found out about the Master Class through our booking agent. She messaged me the last day submissions were open and I frantically threw together an application at the last minute. So when we first found out we had made the top ten, and later won I was so blown away and excited. It was so surreal!
What are you most looking forward to in regards to this opportunity?
We're really looking forward to going to Ottawa again for the JUNOFest, as well as cleaning up our act to attend the JUNO Gala and meet the other award attendees. This could be my opportunity to convince Drake that he's actually been in love with me all along and just never known it!
Recommended Articles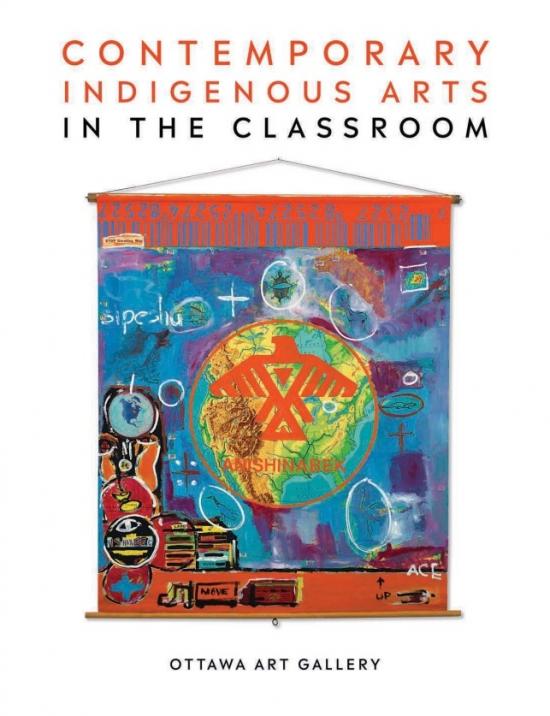 The goal is to build students' cultural competence and respect for diverse Indigenous peoples, while encouraging critical thinking about colonialism in Canada.
Read full story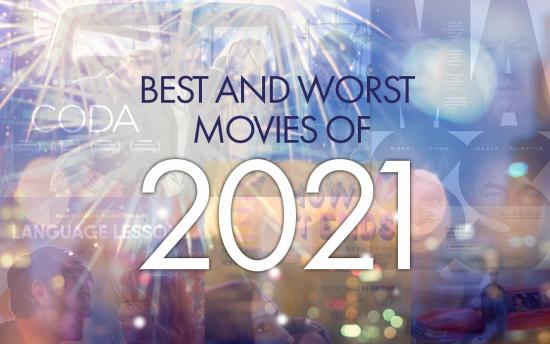 I had a hard time shortening the list to ten as I found, this year, some filmmakers were able to take advantage of a modified world and use it to get their creative juices flowing.
Read full story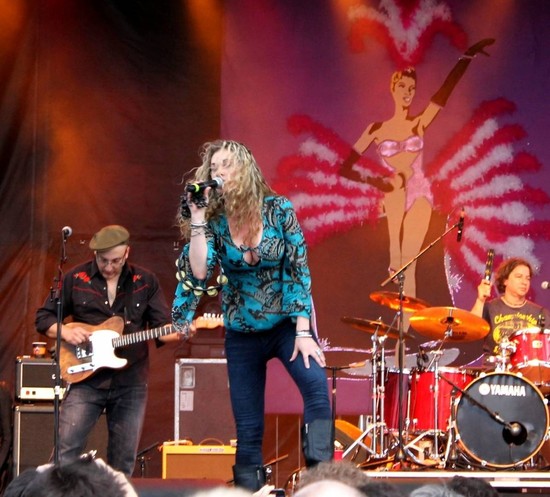 "This was one of the first songs I ever played with my band back in 1968," said an excitedly hig...
Read full story
Comments (0)
*Please take note that upon submitting your comment the team at OLM will need to verify it before it shows up below.