JUNO Spotlight: Behind the Scenes with The Arkells
Nominated For:
Group of the Year
Rock Album of the Year (Morning Report)
---
Photos by Owen Maxwell

With the spectacle that the Juno Awards bring to the national stage every year, it can't possibly happen overnight. There's endless hours that go into making the show the wonder that it is, from band rehearsals to the lighting, sound and stage techs that bring it all together. On March 31, we got to take a sneak peek behind the Arkells' live set for Sunday's big show, seeing Max, Mike, Tim, Nick, Anthony and their backup crew rock their way through the performance.
Blasting their way through an angelic rendition of "Drake's Dad" Max stood out on a podium with a chorus of singers dancing and singing around him. Bringing the band in Max ran down the podium to join them center stage, jumping on Anthony's piano to play around with his bandmates. As they hit the chorus, the choir singers took the already heavenly vocals to new heights, making it bigger than ever thanks to additional vocalists and a horn section.
After running through their set, Max and Mike came down for a brief interview before getting back to work:
Ottawa Life: Getting nominated for Group of The Year and Rock Album of The Year for your past three albums do you feel a lot more comfortable to explore your sound like you did on Morning Report?
Mike: With these sorts of awards it's always nice to validated and complemented, feel a part of something that's working. So yeah, when we go into the studio we definitely have more confidence in ourselves and each others' ideas, follow what we think and hopefully people like it. But these types of events definitely help us build confidence.
Max: And when we go make a record we're always just trying to impress each other, and there's always a new collection influences that have really struck a chord with us in the two years between record cycles.
Who are you most excited to meet?
Max: Trudeau would be sweet, I want to meet Alessia Cara, she's amazing.
What made you pick "Drake's Dad?"
Max: Typically at these kinds of shows they want you to do your most obvious radio hit, but that's not what this is. We were really thrilled because we always like to play it live, especially getting an opportunity to play it with a gospel choir and a horn section. Full credit goes to the Juno Awards for letting us do whatever the hell we want.
What's it like taking the album to the stage?
Max: It's exciting, you've gotta take it one day at a time, especially when you put out a record, but you hope, that in nine months you can turn around and say "Oh look, we've done a lot of stuff with the record, since it's come out." You cross your fingers that that's the way it goes and it doesn't always go that way but we're really happy and fortunate that it went that way for us this time.
---
Next, Director of Photography and Production, Lighting and Video Designer Alex Nadon took a handful of questions, as Leah and Peter from July Talk rolled around the floor rehearsing behind him:
The light panel design is very reminiscent of the Parthenon, what were going for with the look?
Nadon: It's interesting, the original name of this venue inspired me.
This is the Palladium, and the Roman architecture is built into the building, and that inspired it. Generally the set design is very open and all encompassing of the whole room, so we basically brought that concept of an open Romanesque space and blended it with the open theatre concept.
Are you tying in anything with Canada's 150th into the design?
The 150th's already been in my heart and I think at the core of what it means to me is about the people. So breaking that division between the performers and the crowd, and making it more democratic is what it's all about for me. You can tell the stage doesn't have a wall, an edge, it's open, it's about the people as much as it is the people on stage.
Lastly Executive Producer, John Brunton fielded a few questions to wrap up:
What's different about the production this year?
Brunton: We always wrap ourselves in the flag at the Junos. But at the 150 you want to tip your hat a little bit to the past and much more to the future. We have a special tribute to Leonard Cohen that Leslie Feist is performing, and it's going to be drop-dead gorgeous. We thought it was incredibly necessary, that we celebrate people like Leonard. We have incredible diversity, just look at our hosts (Bryan Adams & Russell Peters) they're at opposite ends of the scale, and you want to have a show that represents iconic artists but also acts as a point of discovery for bands they might not have seen yet.
How was Feist selected for the Tribute to Leonard Cohen?
Feist is pure, she's got a heart and soul unlike many people. Artistically they have that interesting sensibility, and we haven't seen Feist for a while. But she's such a class-act and she has such a soulful, honest delivery and vibe, that we just thought what better person to represent Leonard and the integrity he held his entire career.
What part of the production of the show are you most proud of?
When I first started the Junos, there'd be a couple people up in the balcony screaming and shouting and the rest was the industry. But you look at this hall and how we've configured the floor, the fans are on the floor and they pinch right up to the front of the stage. We've made this the most fan friendly show. We don't get them to dance or act this way and that way, they are who they are, being real. What I'm most proud of is that we get out of our way to make the shows as accessible as possible. I'm also proud that we've taken the show to virtually every place in the country, the only one left is Montreal and I pray I can do it there one day.
Now that there's no best female and male artist, how did that take over?
Best artist is best artist, for years female artists have dominated our scene here. To differentiate because of your gender is fucked up I think. I applaud it, you shouldn't be judging people by their gender, especially now with the enormous success of female artists all over the world. Adele has got to be the biggest artist in the world right now, Beyonce, probably over 50% of the people dominating the charts are women.
With Sunday's big show fast approaching, it looks to be one of the most exciting Junos in years, and the Arkell's set will definitely be one you won't want to miss!
Recommended Articles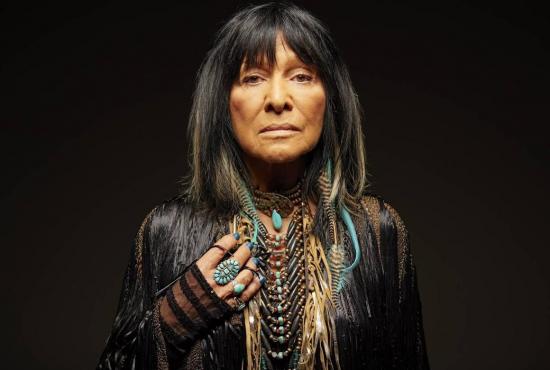 This year's Allan Waters Humanitarian Award recipient Buffy Sainte-Marie doesn't believe in burning out. Seeing her live you'd think the flames were burning brighter than ever! It's been 50 years blazing down the road and there's still a fiery power rushing in her blood. It courses through her veins as a drive to create, to change and to challenge.
Read full story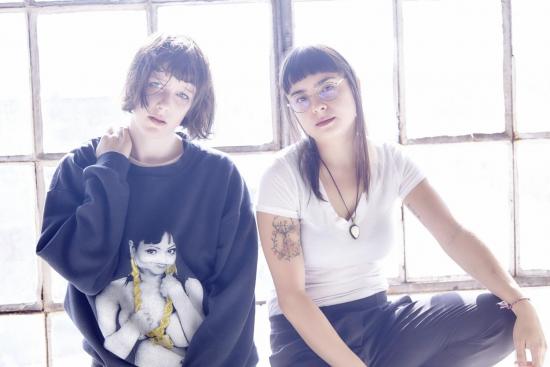 Alternative Album Of The Year JUNO nominees Dilly Dally are doing anything but!
Read full story
Comments (0)
*Please take note that upon submitting your comment the team at OLM will need to verify it before it shows up below.