JUNO Spotlight: Bria Skonberg
Nominated For:
Vocal Jazz Album of the Year
(Bria)
---
When asked how she feels going into the JUNOs next week, Vocal Jazz Album of the Year nominee Bria Skonberg keeps it simple. "Happy," she says. Her path there, however, hasn't been as straightforward.
Born in Chilliwack, British Columbia, Skonberg didn't start on the trumpet she's become known to pair with her smooth vocals. Piano was her instrument of choice, one she attributes now to teaching her early on how to read music. Though the city's jazz festival brought in much to discover –including mentor Simon Stribling– Bria was on the first ride out of high school towards brighter lights in Vancouver.
"Chilliwack has an awesome spirit, excellent school programs and teachers that I stay connected to, and I'm close with my family so I never feel too far. It's got a lot of heart and I feel that has always been at the root of my music making experience," says the musician on how she's kept her roots close and why she'll still describe herself as a "small town girl".
Things got big city complex really fast, however, as Skonberg tried to find her groove while juggling school, exams, performing and working. She'd study while on the road, hustle back for tests, find time to put in some weekend shifts to pay the bills and then head back out to various festival and club gigs. Graduating with a degree in jazz trumpet didn't do much to slow Hurricane Bria as she managed to lead two bands –Bria's Hot Five and The Big Bang Jazz Band– and sharpen her chops with Vancouver's King of Swing, Dal Richards. To her, the whirlwind life style was a lot like the music she adored playing.
"It's just like jazz," she tells Ottawa Life. "You have to be prepared for the unexpected, improvise, and surround yourself with a great team of likeminded people. I've always been busy and have learned to be zen when things start to unravel. One way or another, something will happen."
What happened was her first album, 2009's Fresh, perfectly title for the musician who was on the move again less than a year later. This time it was The Big Apple that called to her, a jazz lover's paradise. Dizzy's, Mezzrow and, of course, Birdland are just a few of the venues she'll list if you're lucky enough to have Bria bend your ear about New York City's always flourishing jazz scene.
"I'm still in total awe of the city," she says, obviously enjoying where she's dug in her heels as not only co-founder of the New York Hot Jazz Festival but, also, its accompanying jazz camp.
Her zigzagging career is reflected in her music. It's pretty much a given that Skonberg will wow you with her snazzy trumpet playing but it's all in the style that Vanity Fair has said is "shaking up the jazz world" where the "small town girl" showcases her worldly wisdom. The juicy jazz is just an appetizer as a typical show will take her audience through pop melodies, the blues and jumping Brazilian beats.
Though she's had smaller, more independent releases in the past, her JUNO nominated self titled release with Sony is a culmination of the efforts of that teen who left Chilliwack to become what The Wall Street Journal has called one of the "most versatile and imposing musicians of her generation."
How does Bria react to such a glowing accolade? Once again, she's just keeping it simple: "Work hard, stay humble. That's all I can do."
We had a chance to talk more with Bria Skonberg where she reflected on the new album, being nominated in the same category as a former roommate and, lucky us, gave a tour of some of the hottest jazz clubs in NYC!
Ottawa Life: So, you've described yourself as a "small town girl" but, right out of high school you headed to the big city of Vancouver and, now, New York. How do you feel you've maintained some of that small town Chilliwack part of yourself?

Bria Skonberg: When I first got to New York I received some advice from trumpeter Lew Soloff who said "There's always going to be somebody who plays faster and somebody who plays higher. The only chance you have of survival in a place like New York is figuring out what you have that is uniquely yours and owning it." So I spent some time on that and what I came up with was I'm the only trumpet player I know of in New York from Chilliwack. This seemingly small realization helped anchor me for everything that came next!
Growing up outside of the bigger cities that would call to you later on, how did you discover the jazz influences that would go on to inspire your own playing?
My high school band directors Rob Hopkins and Gary Raddysh deserve much of the credit for lending me recordings of greats like Louis Armstrong, Clark Terry, Nicholas Payton, Duke Ellington, Ella Fitzgerald and more. Also Chilliwack had a wonderful annual jazz festival that would bring in players from all over the world including my first mentor Simon Stribling from Australia. He moved to Vancouver so I was able to spend time with him absorbing his knowledge and he would direct me to more great players. Listening is most important!
You actually started out on piano. What had you making the switch to trumpet?
I wanted to join the school band in junior high and since my dad played trumpet back in high school he encouraged me to try it. I was involved in many activities, mostly sports and I needed to make room in my schedule so I moved on from the extracurricular piano lessons but I'm really grateful for that experience because I learned how to read music early on. I think all kids should learn piano wherever their path leads.
Early on, you lead a few bands like The Big Bang Jazz Band. What did you learn from that experience that you carried on into your career later on?
That band was essential to my growth as a musician and person because it was a shared experience with good friends at a similar playing level and was a fun place to learn and try things. Career wise I learned the ropes of managing and booking a band, group dynamics, plotting logistics, negotiating deals and contracts, recording and producing albums, everything. We grew together and I still consider my band mates some of my best friends. It's important to me to have strong and trusting relationships with my band members so when we perform it clicks on all levels.
Not all trumpeters can balance between playing and singing. How do you find you walk the line between both?
I think they're very complimentary as the trumpet is often the melody instrument; Learning lyrics has informed my playing greatly and I approach the voice as an instrument too. Both come down to good air support. I've studied the greats who did both like Louis Armstrong, Chet Baker, Valaida Snow, Louis Prima and picked up a few tricks along the way. For example, in Armstrong's bands there is often a short interlude in the arrangement where he can pick up the horn, or his trombonist will play the last phrase of the melody so he can make the switch. I work those sorts of things into my arrangements.
You moved to New York City in 2010. How did you find the transition into the U.S. then and how is it now in a totally different political climate there?
The transition was easy for me; I had already made five trips to get acquainted and had a good network of musicians and friends from the festivals I had played. The political climate has cast a big cloud over everyone and it's sad to see how much people are focusing on differences over our similarities. It will be a good time for art. I'm proud that Canada is being universally recognized as a world leader during this tough time.
New York is known for its amazing jazz scene. For those really wanting to explore it, what are some of the things / places you can suggest?
It's unreal. You can see living legends and the best up and comers in a 2 block radius 7 nights a week. Two of my favorite clubs to play are Dizzy's at Jazz at Lincoln Center and the Jazz Standard which also boasts a menu of Blue Smoke BBQ. Whenever I'm home I usually play on Wednesdays at Birdland with the Louis Armstrong Eternity Band. All of those clubs have incredible and consistent programming. I enjoy Smalls and Mezzrow in Greenwich Village, Vince Giordano's Nighthawks play on Mondays and Tuesdays at Iguana,Sunday nights trumpeter Jon-Erik Kellso plays at the Ear Inn which is an intimate restaurant with excellent food. That's just the tip of the iceberg! I also like to go to non-specific genre venues like Rockwood Music Hall where they have 3 different stages turning over every hour. If you want to jam Tuesdays at Mona's on the East Side are so much fun, also the Rum House on Mondaynights, don't forget to make a trip to Harlem and if you venture into Brooklyn check out Radegast Bier Hall in Williamsburg.
You co-founded the New York Hot Jazz Festival. Can you tell me a bit more about that?
There has been a huge surge in young people learning about and loving trad jazz, i.e. Jazz from its inception in New Orleans through the 1920's and 30's in New York and Chicago. The festival is a culmination of that energy, bringing together and highlighting multiple generations of incredible players in New York. The Director Michael Katsobashvili is a huge supporter of musicians and has gone on to produce multiple concerts throughout the year. I got on board to help bring musician sensibilities to the endeavor. Ultimately I've taken a step back to focus on performing and launching a jazz camp.
There is also a camp involved with that, right? How did that come about and what goes on in the jazz camp?

The camp is a separate venture co-directed by myself and vocalist Molly Ryan. We both attended camps as youth focusing on classic jazz styles and it's been a long time dream to start one wherever I landed. Last year we had our first camp for adults and it was a total blast! We had 38 students from all over North America come to the city where we had daily classes and instruction from world renowned faculty. In the evenings we plan optional group activities like going to see the bands I recommended above, big concert halls or Broadway. is a final concert where the students perform a repertoire they've worked up in a band and it is so exciting to see how much growth happens over the week both musically and personally. This year the NY Hot Jazz Camp for adults is May 15-21st and will include a trip to the Jazz Museum in Harlem. We've also started a youth initiative which will be three separate sessions over spring break for 10-15 year olds. We're hoping to catch future jazzers as they start to learn about improvising, give them a non-intimidating place to try things and learn about where the music came from. Www.nyhotjazzcamp.com
What I love about your music is the way you blend various styles and genres. You can be bluesy one moment, pop inspired the next and suddenly mixing in a Brazilian beat. Why is it important for you to represent so many styles in your music?
I think jazz is meant to reflect the human spirit and experience... Every thing you hear in my music comes from an authentic place of enjoyment or experience for me.
Briais certainly worthy of its nomination. You worked with Matt Pierson on it. Though serving as a debut, more or less, you have had other recordings (some only available in other counties). Do you feel you both approached this album differently for something to click in the accolade it has received or was the process similar to your previous albums?
Working with Matt was a game changer for me. We had many meetings to discuss tunes and life so that we were on the same page. He helped me identify and carve out a musical space where both my trumpet and voice are in their best light, separately and together. I like how there is no musical clutter; Everything has a place and intention. We assembled an amazing group of players that brought all the ideas to life in a beautiful way. I actually jumped right into making another album with Matt which is already recorded and due out in May that takes it all to another level; I'm so excited to share it!
"Curious Game" may be my personal favorite track. What was it like co-writing that tune with your husband?
Cool! It's always interesting to me to hear what others are drawn to, especially non musicians like my husband. He was a film major in university and writes scripts on the side so telling a story in lyrics comes naturally to him. It was fun to obsess over a creative project with him, not that we didn't have conflicting thoughts along the way. We wrote it before we were married so it all turned out ok.
So you found that both you and an old roommate, Amanda Tosoff, were both JUNO nominated…in the same category! What were both of your reactions to that and is there some friendly competition going on into the awards?
Jennifer Hayes, a vocalist that I shared the stage with in the Dal Richards Orchestra, emailed me that morning. I couldn't believe it! It really came out of nowhere and when I saw that Amanda was nominated too. I immediately wrote her about meeting up in Ottawa. I honestly don't feel any competition about it, I'm just excited to share it and feel like we've already won. Amanda has always been a hard working and thorough musical being and she absolutely would deserve it. I'm really looking forward to meeting and hopefully hanging out with the other nominees too. I love being surrounded by people that inspire and challenge me. Coincidentally our other Capilano Jazz Studies friend Cat Toren is nominated for a 2nd time with her band Pugs & Crows in the instrumental jazz category. So, it's going to be a party!
The category has a lot of amazing talent in there along with you. What are your thoughts on the others you are up against?
I've had a lot of fun checking out all the albums nominated and familiarizing myself with the musicians. Matt Dusk emailed me right away about collaborating on a project. It's really just learning about and building the network that is important to me, opening my ears to who else is out there and their ideas. It's such a wonderful opportunity and I'm very grateful for it.
Recommended Articles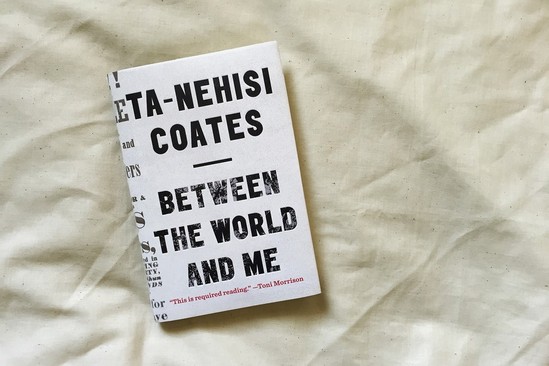 Between the World and Me By: Ta-Nehisi Coates Reviewed by Don MacLean In the October 6, 2014 issue o...
Read full story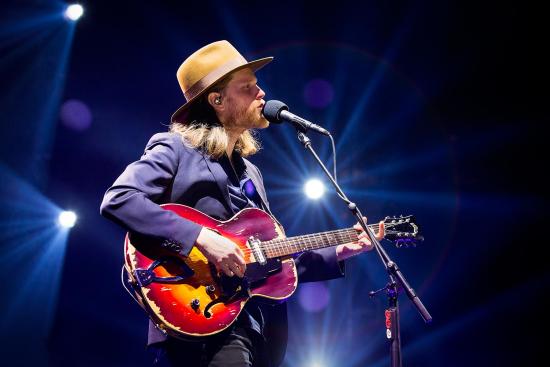 Concert review: The Lumineers, Kaleo and SUSTO (Canadian Tire Centre - March 21, 2017)
Read full story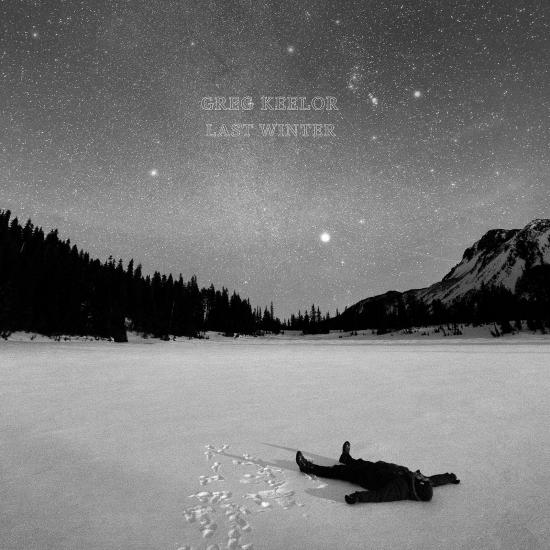 If you're a Blue Rodeo fan this has been a great year for solo releases from the band. First came Jim Cuddy's Constellation and now band co-founder Greg Keelor releases his 5th project Last Winter, a deeply personal one for the veteran musician.
Read full story
Comments (0)
*Please take note that upon submitting your comment the team at OLM will need to verify it before it shows up below.