JUNO Spotlight: The Zolas
Nominated For: Breakthrough Group of the Year
---
The Zolas make the kind of music that wants to be the soundtrack to your life. It's groovy, it's kinda' weird, and it makes you want to dance. Born out of the ashes of the now-defunct Lotus Child, Zach Gray and Tom Dobrzanski have steadily been building up a following over the course of three albums. They've found a whole new level of success with their 2016 album Swooner, featuring the singles "Molotov Girls" and "Swooner."
Outtawa Life: Speaking as a Vancouver native, your sound has always seemed to fit well into the "Vancouver aesthetic." Bands like Said the Whale, the New Pornographers, Hannah Georgas or Dear Rouge all have distinct sounds that also sound cohesive as a scene. How would you describe the Pacific Northwest's approach to indie pop?
Zach Gray: I think the one continuous thread in our particular scene is not shying away from a sweet hook. But that just goes for the pop scene out here. I don't think we're emblematic of Vancouver at all. Vancouver has a really good house and electronic scene with labels like Mood Hut and 1080p and also a lot of punk and lo-fi rock bands. We love it all and steal from everyone we can.
You've said in the past that you want to make shameless pop songs that still maintain an artistic flair. Zach, you semi-recently wrote a song for Carly Rae Jepsen. For you, is this an outlet for writing full-blown pop songs?
I think so. To me, the Zolas are a special alchemy of pop and rougher elements. It's all of our influences combined and the voice that we write from has a certain quality to it that comes naturally to us. But when I write a song for someone else I get to use ideas that I could never pull off myself. Sometimes I'll be walking around the city and a hook or a lyric will occur to me that I know instantly would be super gross for me to try to deliver, but that someone else would crush. There's a pile of those ideas just waiting for the right people.
Zach, though you've expressed your love for a good pop hook, your father is also a stage composer. Have you found that his approach to music and songwriting has had any impact on your own?
I think so. My dad understands how to build a world around an audience in as few notes and words as possible. His favourite jazz guy in Thelonious Monk and I remember him pointing out to me as a kid how you could play all Monk's best stuff with just 2 fingers on your left hand and 3 on your right. I like that way of thinking. If you ever get a chance to see his play Billy Bishop Goes to War, do it. It's just 2 people on stage and the best play I've ever seen.
Over your three LPs, your sound has progressed from being anchored in organic instrumentation to being driven by synths. Tom, have your experiences as a producer allowed you to push the sound of the Zolas into a more sleek, sophisticated direction?
Tom's asleep on the plane next to me right now, so I'll answer. When it came to producing this album, we wanted to try to combine grungy lo-fi and sparkly hi-fi as extremely as we could. We wrote songs that let us play around with the things we love about (just off the top of my head) Gorrilaz, Interpol, Prince, Dr Dre, Mac Demarco. The next batch of music might be completely different though. A straight line would be asinine.
While you've long maintained a high level of success in Vancouver, your breakout success only came on your last album. Seeing as you're just about to embark on a Canadian tour, do you feel like you're having to prove yourself to your audience all over again?
It's kind of nice, actually. We've been an unknown band for long enough that after three albums, we can put together a 90-minute set of all fan-favourites. So for the people that are just discovering us now, we shoot at them like a comet. That's how we see ourselves.
Do you find Vancouver's music scene to be more insular than, say, Toronto or Montreal?
Vancouver has a surprisingly un-catty scene. All of us evolved separately in various garages and basements around the city, and when we started playing bills together, there was a moment of to-front-or-not-to-front. Collectively I think we realized that success is such a long shot in music that if we're going to devote the next 10 years to it together, we might as well spend them as best friends rather than rivals. I don't know what the Toronto or Montreal scene is like but we're lucky to have each other out here.
Let's focus on the JUNO Awards for a moment: Zach, you were on a month-long internet/social media blackout when the Zolas were nominated for Breakout Artist of the Year, correct?
[Laughs] Yeah, I was backpacking in Asia and wasn't checking anything for a while. Finally, I turned on my phone after a river trip in Borneo and it erupted with congratulatory emojis. It had been announced 4 days earlier. Tom didn't find out til even later that week because he was building an off-grid cabin on a fjord in BC. It was an adventurous month for us.
Have you found that the nomination has already bolstered your popularity at all?
Probably to some degree. Something's definitely happening to our profile these days and it's great to be recognized and to join a league of artists we respect so much. But we have the most expressive and loyal fans in the world and that feeling tends to spread from person to person, not through a series of hype press releases.
What is on the horizon for the Zolas?
We have some new songs we've been working on that have us very excited. We've never had this clear an idea of what we want to sound like. It feels auspicious.
Recommended Articles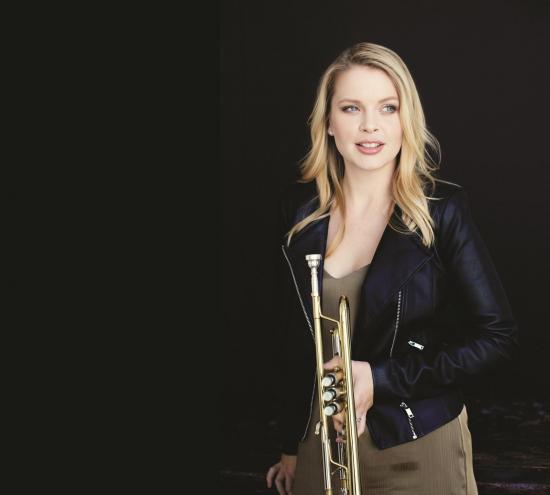 When asked how she feels going into the JUNOs next week, Vocal Jazz Album of the Year nominee Bria Skonberg keeps it simple. "Happy," she says. Her path there, however, hasn't been as straightforward.
Read full story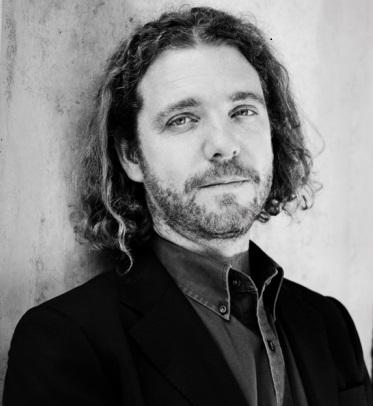 Daniel Taylor is one of the most recognizable names in classical music. Known for his pure and powerful voice, the countertenor has found acclaim on all corners of the globe.
Read full story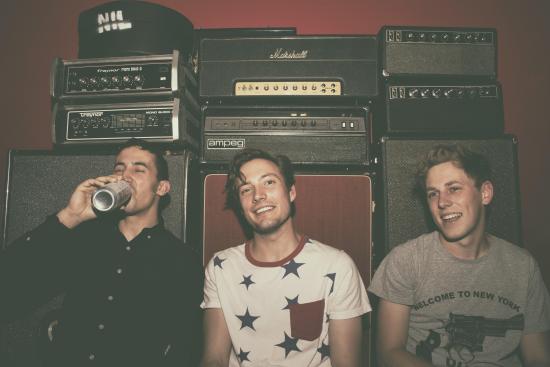 The Dirty Nil have been rocking Dundas, Ontario since their days back in high school as a band singer Luke Bentham described as "A place to blow off steam."
Read full story
Comments (0)
*Please take note that upon submitting your comment the team at OLM will need to verify it before it shows up below.