Politics
Justin Trudeau and the Peter Principle
Justin Trudeau and the Peter Principle
Photo credit: Adam Scotti (PMO)
---
The former Stephen Harper government was very competent but lacked a soul. After nine years, Canadians tired of this prickliness and wanted change. Justin Trudeau was the change. The son of Pierre Elliott Trudeau, one of Canada's most transformative prime ministers whose 1982 Charter of Rights and Freedoms impacted every aspect of our society; socially, legally and morally and is the underpinning for what is modern-day Canada.
Millions of immigrants came to Canada during the PET era and millions of others grew up and supported him during his reign. Many Canadians felt obliged to support the son of the father since PET had done so much for so many. If Justin Trudeau's last name was Smith or Gagne, he would have never been elected leader of the Liberal party. His privilege was his name, not his resume.
When he ran for the Liberal leadership in 2012, there was no oxygen in the national media for anyone else but "Justin." His smile and superficial statements easily beat highly qualified candidates who couldn't get any ink, let alone votes. In the 2015 election, seasoned CBC and CTV national reporters and anchors embarrassingly swooned over Trudeau as he waxed poetic nothings about his interpretation of Canadian values.
Trudeau's promises that were embedded with his ah, ah, ah, ah, "thoughts of the day" seemingly culled from the texts of the Deep Thoughts by John Handy skits from Saturday Night Live. "Justin" promised disgruntled veterans that he would not fight them in court and would get them the pensions they deserved. When in power he did the opposite, doubling down on them in court.
He got personally involved in ensuring that controversial "child soldier" and bomb-maker, Omar Khadr, received a $10.5 million payout from taxpayers, apparently because his charter rights were violated. He smugly stated taxpayers could be on the hook for $40 million after a trial. What poppycock. Worse, he authorized the payment to be made in a way to circumvent a U.S. court order to seize any funds paid to Khadr, so they could be used for the victims of the Americans he and his father had killed.
Months later, in a televised town hall meeting, Trudeau told a young Canadian veteran who had his legs blown off in Afghanistan who was pleading for help that he was: "Asking for more than we can give." Yet, Trudeau used taxpayers funds for a family vacation to visit the Agha Khan (resulting in him becoming the only PM in history found guilty of breaching the ethics act). Trudeau did not return the $225,000 in taxpayer money for the trip. He was fined a year later for accepting gifts without reporting them.
Instead of funding a criminal investigation to find out what happened to over 300 murdered and missing Aboriginal women in Canada, Trudeau appointed a panel and gave it $54 million to set up hearings to listen to the stories of the families of the victims. The inquiry is a shame and a sham, and the missing women deserve better.
His plan to address climate change is to bring in a carbon tax. He can't even explain how this absurd tax will reduce pollution. On simpler things like ensuring the monster that assaulted and beat to death an 8-year-old girl stays in a federal prison, he becomes a rabid partisan instead of focusing on doing the right thing by the girl's family.
He supports the stupefying position of his Veterans Minister Seamus O'Regan to allow federal dollars under a veterans insurance plan to be used to cover the PTSD treatment costs for a convicted murderer who raped and dismembered a police woman in Halifax. The killer is not a veteran and never served a day in the military.
Justin Trudeau is a walking definition of the Peter Principle. Worse, after only three years as PM, he has become breathtakingly sanctimonious and arrogant. If the opposition raise a legitimate point on immigration policy, they are racist; on gender policies, they are sexist; on criminal justice issues, they are ambulance chasers; and on the carbon tax, they are against a healthy environment.
Justin Trudeau feels he is above answering questions about his actions. Privilege is like that.
Well, at least we have pot.
Recommended Articles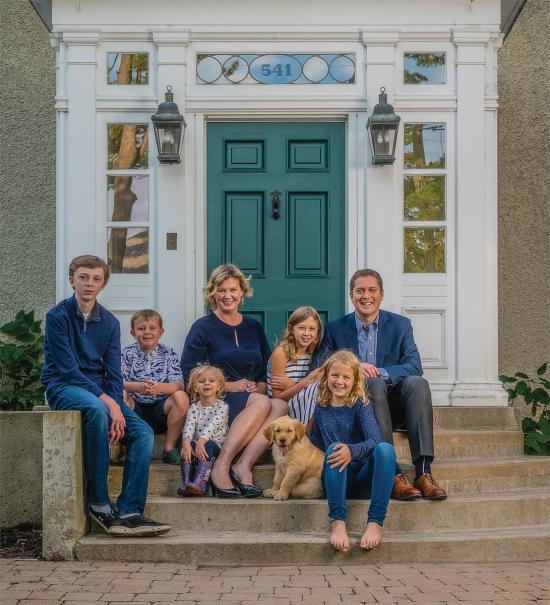 Ottawa Life spoke with the Conservative party leader about holding the Liberals accountable, eradicating the carbon tax and why he has what it takes to become Canada's next Prime Minister.
Read full story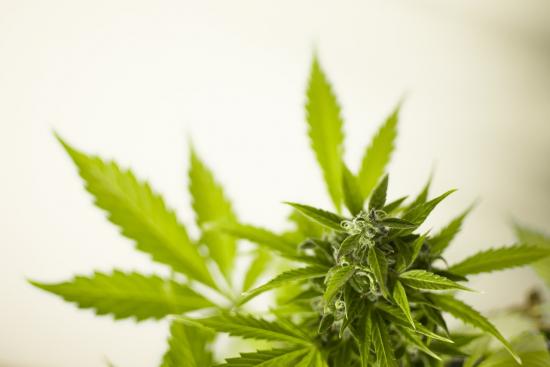 From hospice rooms to backyard parties, cannabis use is familiar to Canadians. The more we know about this notorious, intriguing plant, the better we can make use of it, regulate it and enjoy it.
Read full story
"Until the federal government gets its act together, Alberta is pulling out of the federal climate plan"- Alberta Premier Rachel Notley, Aug.30, 2018.
Read full story
Comments (1)
*Please take note that upon submitting your comment the team at OLM will need to verify it before it shows up below.