Travel
Kadikoy, Kuzuncuk and Baghdad Street: Day Trips to the Asian Side of Istanbul
Kadikoy, Kuzuncuk and Baghdad Street: Day Trips to the Asian Side of Istanbul
Introductory note:Istanbul, Turkey, has been described as the "City of the World's Desire" (author Philip Mandel.) Although this image of the tourists' paradise has been tarnished of late by the spate of bombings and terrorist attacks, life goes on. Indeed, it's now a bargain vacation destination with many hotels and airlines offering discount prices. Turkish Airlines operates three flights from Montreal, and six flights each week from Toronto. For information on seat sales please check http://www.turkishairlines.com/en-ca/
The turquoise and jade-green waves of the Bosphorus Strait danced in the brilliant spring sunshine as my Istanbullite friend and I crossed this beautiful stretch of water by ferry boat from Eminonu on the European side of Istanbul to Kadikoy on the Asian side.
I had always wanted to explore the lesser known neighbourhoods of Istanbul; one of the world's biggest and most vibrant cities, known throughout the world for is iconic sights such as the Blue Mosque and the Aya Sophia, the Byzantine church-turned-museum.
But somewhat off the beaten tourist track is Kadikoy, a charming neighbourhood in the district of Uskudar on the north or Asian shore of the Bosphorus, the 32- km strait that separates the European and Asian sides of Istanbul, the only city in the world that straddles two continents
Kadikoy today is a commercial and transportation centre and residential neighbourhood, home to many middle class Istanbullites who often spend weekends relaxing in its laid-back atmosphere, shopping, dining out with family and friends and enjoying its many artistic and cultural offerings.
An ancient port city older than Istanbul itself, Kadikoy, once known as Chalcedon, was where the Council of Chalcedon (a great Christian conference to debate the theological controversies of the day ) was held in AD 451, eventually leading to a split between the Western (Roman Catholic) and Eastern (Orthodox) churches.
Today, conversations in its quaint coffee shops-cum- art galleries- are more likely to be on whether to order sweet sherbet or lokum (Turkish delight) with one's miniature cup of stronger-than- espresso Turkish coffee, rather than on matters of other-worldly importance.
A delightful place for a day trip from Istanbul, Kadikoy is also home to the historic Haydarpasha Train Station, which was once the second last stop in Turkey of the now-defunct Orient Express line, associated forever with mystery and international intrigue and immortalized in Agatha Christie's novel Murder on the Orient Express.
Although no longer a train station for elite passengers, this neo-teutonic castle-like building built by Germans architects in 1908, is worth seeing, and makes a great background for photographs.
After a leisurely stroll through the Kadikoy market, which was bursting at the seams with the freshest fish and seafood, an abundance of colourful fruits and vegetables, as well as a treasure trove of non-food items such as soap and olive oil, we sat down for lunch on a side walk table at the charming but unpretentious Ciya Sofrasi Restaurant specializing in home-style dishes from the various regions of Turkey.
This is the life, I thought as I sampled a few dishes from this very un-touristy menu. One was Keledos from the Van province of Eastern Turkey -lamb cooked with wild greens that grow only in that region, yoghurt, chickpeas and butter. Delicately spiced and satisfying, it gave me a little taste of the diversity of Turkey's regional cuisines and convinced me that there is far more to it than doner kebab and pide (Turkish pizza).
Dessert was green walnuts in syrup served with cream. I loved its mixture of sweet and tart flavours, and was fascinated to learn from my friend that it was from the repertoire of Turkish-Cypriot cuisine. As I savoured the last spoonful of cream, I dreamed up a scenario in dinner-time diplomacy. I imagined Greek-Cypriot President Nicos Anastasiades and Turkish Cypriot leader Mustafa Akinci amiably discussing their differences at this restaurant, as they enjoy their dinner washed down with a few glasses of raki (a highly potent alcoholic drink similar to the Greek ouzo). Over this Turkish-Cypriot walnut dessert, they might even resolve their issues and find a way to move forward, I thought.
Cyprus has been divided into a Greek and Turkish areas since 1974, and there has been little love lost between the two sides.
After lunch, we headed out towards another impressively ornate building - the Hayder Pasha campus of the University of Marmara on Tebbiye Caddesi Street. Now a modern, multilingual university, it is on the site of an old, Ottoman-style medical school built by imperial architects with the best materials from Europe.
Kuzguncuk
Our next stop was Kuzguncuk , another neighbourhood on the Asian side of Istanbul. A legacy of Istanbul's cosmopolitan and multicultural past it is a traditional neighbourhood with strong social ties and a history of peaceful coexistence. Indeed, for centuries this quaint little village was home to a mix of Jews, Greeks, Armenians, and Turks, as evidenced by the synagogues, churches, and mosques that were all built within a few short steps from one another.
In its latest reincarnation, the community is an artistic enclave dotted with galleries and cafés and old, brightly coloured Ottoman style wooden houses along its narrow, winding streets.
After strolling through the streets, we stopped for steaming cups of Turkish coffee served with glasses of sherbet (cold, sweetened fruit juice to balance the extra strong black coffee) at the Kitbevi Kafé (Library Café), a library with an outdoor restaurant where you can read, if you wish, from its extensive collection of mostly Turkish books.
Florence Nightingale Museum
We then went to the famous Selimiye Barracks, known to the English-speaking world as the Scutari Barracks, renowned for the hospital where Florence Nightingale, the British nurse treated thousands of British and Ottoman soldiers wounded in the Crimean War (1853 to 1856) , modernizing the profession of nursing in the process. Located on the third and fourth floors of an enormous building, the Florence Nightingale Museum is deep within the headquarters of Turkey's famous First Army and Garrison Command.
The Nightingale artefacts gave us a sense of her multi-faceted career as a hands-on nurse, hospital administrator , health educator and influencer of heath policy a letter in her own handwriting gave us a glimpse of her activism on behalf of war veterans. In it, she demands action from the British government in the case of a widow who was not receiving the pension that was due to her after her husband was killed in the Crimean war.
Finally, before heading back to my hotel near Taksim Square (on the European side) we drove through Bagdat Caddesi ( Baghdad Avenue) the fashionable shopping street where wealthy Istanbullites shop to their hearts' content at such high-end stores at Luis Vitton, Massimo Dutti, and Burberry. Running almost parallel to the Sea of Marmara coastline, it is also the street where the annual National Day parade takes place on October 29.
Stopping for coffee at Caribou, the alternative to Starbucks, we found it an ideal place for people watching, and glanced discreetly at fashionable Istanbul matrons flashing their Gucci handbags and spraying themselves with Chanel perfume before resuming their frenetic shopping.
Traveller's Tips
To reach these places on the Asian side, it's best to take the ferry from either Eminonu or Karakoy in European Istanbul, and get off at Harem or Kadukoy, then walk or take a taxi.
Since the Florence Nightingale Museum is within a military zone, the public is requested to get prior permission to visit it. You may do this by calling 0 216 553 80 00 at least 48 hours before your planned visit.
Susan Korah is an Ottawa-based freelance writer.
Recommended Articles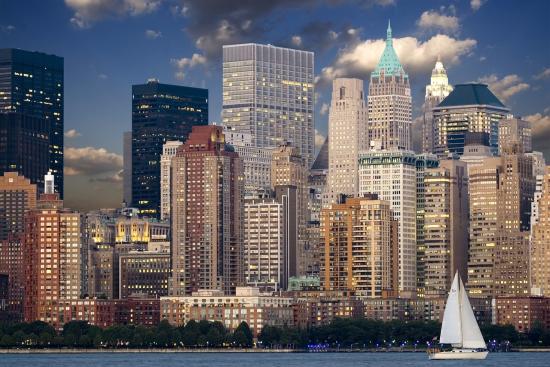 Here I'll be giving you the top pics for where to eat, so your first trip to be Big Apple won't disappoint!
Read full story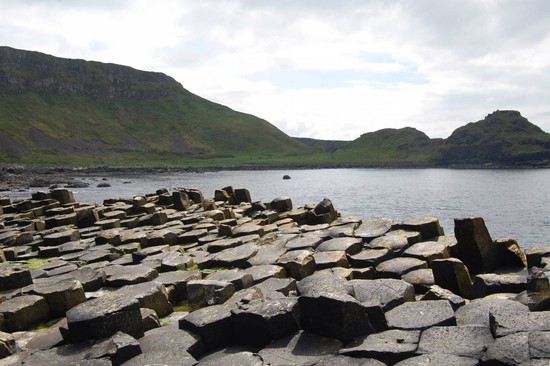 The UK is home to some of the most beautiful landscapes and monumental landmarks, so what better way to explore these than by taking a UK road trip in 2020?
Read full story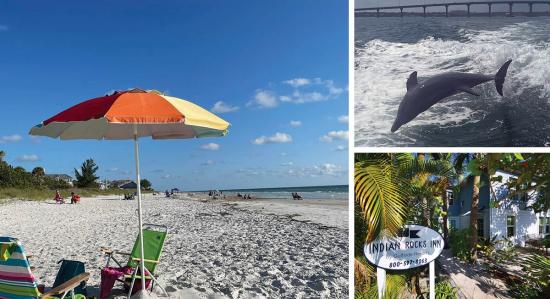 Seriously. After a few days, you just get into this Florida kind-of-groove where it's — dare I say it — always 5 o'clock somewhere.
Read full story
Comments (0)
*Please take note that upon submitting your comment the team at OLM will need to verify it before it shows up below.