Kandace Springs Finds Her Voice
Ottawa Life's Festival City Series is back! We'll provide a unique look at some of your favourite events.
We'll go beyond the music with artist interviews, volunteer profiles, concert reviews and spotlights on
the tastes, sights and sounds of the festival season.

Your city! Your festivals and events!
Like a good sunscreen, Ottawa Life has you covered.
---

Photos by Mathieu Bitton
Kandace Springs
TD Ottawa Jazz Festival
Thursday June 29, 10:30pm
Tartan Homes Stage, Marion Dewar Plaza
---

Kandace Springs was reaching dead ends when she tried to make it as a hip hop artists so she decided to move to more acoustic jazz instead. While still finding her voice, a chance online view from the late Prince found her quickly becoming one of his final protegés. Taking the legend's advice and clearing up her sound to accent her voice, her career quickly gained momentum with her release Soul Eyes, with a follow up already in the works. We caught up with Kandace to talk about her unique success story, changing her style, meeting Prince and where she's headed next.
Ottawa Life: What made you decide to change up your sound for your recent releases?
Kandace Springs: I first played music kind of like jazz, organic sounding music. I grew listening to music. I always tell the story of how my dad is a musician, and we'd listen to Nina Simone, Ella Fitzgerald, Billie Holiday and Roberta Flack. We made my first EP with more hip hop stuff, I was on a hip hop label, and they believe that the old school sound wouldn't get me anywhere. In a way I was forced to do that, but I still loved it, it turned out great. Prince came into my life later. Him and my dad were saying "When you play the piano and just sing with your voice, THAT is you. The other stuff is covering it up, it's all production." So I went back and tried again. We came out with this LP, which is more laid back and best of both worlds. The second record will be a little more edgy but still very organic too. Different extremes but there's a reason why.
I also saw that part of your shift to jazz and a simpler sound had a lot to do with your time with Prince, can you talk about how you met and how he influenced you to change things up?
In 2014, we posted a video of me on the piano singing Sam Smith's "Stay With Me" and Prince came across it and retweets it. I direct messaged him later and he said "You're so beautiful, who are you? I want you to come perform with my band." Four days later I'm on a plane out there, and there he is. Closing out his show, it's something I'll never forget.
Have any other lessons he taught you in your brief time working with him had a big influence on your career going forward?
One of the things was that, in a way, you could be the Roberta Flack of a generation. It's all about the voice and piano. He always stressed, you shouldn't have too much going on in your albums. I'm a screamer but my voice is more in the Norah Jones vibe. I always take that to heart when I'm doing shows, to make sure I can be heard.
Considering how big of a music city your hometown of Nashville is, do you find it influencing your writing in subtle ways as well?
It's so musical there I got to perform a lot. My dad took me to his studio sessions and I grew up around live players. There trying to grow out though was dead ends, so I had to branch out to New York and L.A.. My biggest Market is in the UK, so it's kinda crazy. The U.S. is catching up now and Canada has been great.
How did you decide on the covers for Soul Eyes?
My producer Carl and Evan, they're pop guys and big jazz heads, and they played this song "Soul Eyes" by Mal Waldron and I melted into the couch. At that time we were working on hip hop stuff, a lot of dead ends, so this meant a lot.
What did Larry Klein bring to this latest recording?
Larry's a good producer and he's the perfect guy for it. When it comes to real instruments he's the guy for it. He got so many great musicians and we played live in the Village Studios. We recorded the album like the old-school cats did, where we all looked at each other and played live. Everything you hear isn't pre-recorded or auto-tuned, which there's nothing wrong with. We wanted to keep that realness going so we went with Larry.
How do you think you'll evolve your stripped back sound for future records while still keeping true to your strengths?
Originally we got a producer named Karriem Riggins who works with Kanye West and plays drums with Diana Krall, which is great because it's drums and I love her. We got another guy named Terrace Martin who's doing Herbie Hancock's album and did Kendrick Lamar's album. So we've got backgrounds from jazz and hip hop so there's crossover. It's not as hip hop as the EP was, there's a lot more live instrumentation, but there might be more kick in the drum so the beats a little slick versus the laidback feeling we got from Larry Klein.
Recommended Articles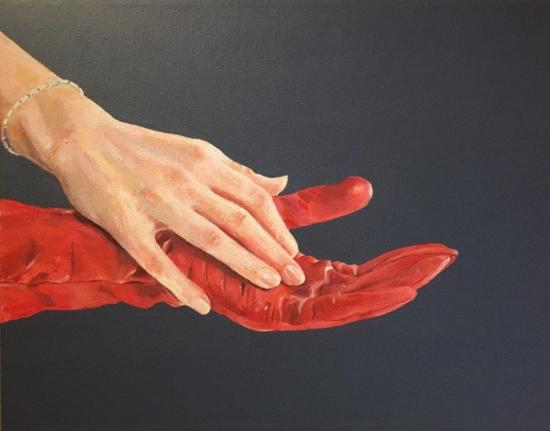 Art lovers will be mixing and mingling with the Big Brothers Big Sisters of Ottawa (BBBSO) and Operation Come Home (OCH), as they bring back the 'Big Art' auction on Saturday, March 25th at The Glebe Community Centre.
Read full story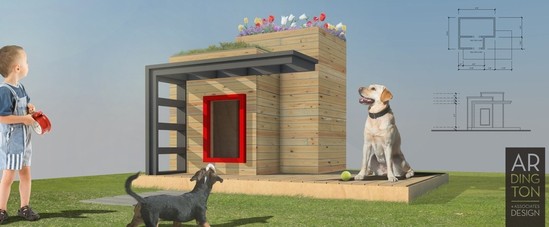 A pinewood frame, an herb garden, and a roof garden are just a few of the features on these custom d...
Read full story
Started in 2008, Ottawa Horror is a blog and portal dedicated to all things horror in our nation's c...
Read full story
Comments (0)
*Please take note that upon submitting your comment the team at OLM will need to verify it before it shows up below.