Karen McClintock Heading for Brand Expansion
The journey from Walmart to Holt Renfrew is not so far after all. At least, not far for renowned Ottawa jewelry designer Karen McClintock, whose line was scooped up by Holt Renfrew only ten months after she began making pieces for family and friends using beads from Walmart in 2005. Needless to say, she uses much more refined materials today, sourcing stones and pendants from all over the world for her unique designs.
Her line typically revolves around the use of interesting stones, often mixed with sterling silver and vintage coins and pendants in bold clusters. It is an aesthetic that has caught the eye of many prominent Ottawa women, including Laureen Harper, former Governor General Michaëlle Jean, and wife of the American Ambassador to Canada, Julie Jacobson.
Jacobson even wore McClintock's designs when meeting President Barack Obama. A photo of the event hangs on the wall of the designer's office, her pieces clearly visible. "Now I just need Michelle to wear one of my pieces!"
In her tenth season at Holt Renfrew, McClintock is now making nearly 80% of the sales in her category at the Ottawa location. "I'm incredibly well supported in Ottawa," she remarks. With her pieces being sold in six Holt Renfrew locations, and at stores like Shepherd's, La Crème, and Ogilvy in Montreal, the designer is well on her way to becoming a dominant force in the Canadian jewelry market.
With the incredible success of the brand, McClintock soon found herself outgrowing her home studio, and recently moved to a larger location nearby. I was lucky enough to visit the new studio for a sneak peek of the upcoming Fall 2011 collection.
"I started with big, chunky pieces, but I've embraced longer, lighter designs," she explains of the line's notably different look.
This leaner aesthetic is a new addition to the McClintock style, but she maintains that her signature is still present in the new pieces. "It's really important to stay true to your look and what you love [when designing]."
Standout pieces include an elegant, long silver chain featuring a nineteenth century French coin, and a sleek hematite necklace perfect for an evening event. A new addition to the McClintock line is pre-made sterling silver pieces, which she explains are a true reflection of her taste.
The Fall 2011 line also differs with the addition of two more collections to her usual five. McClintock explains how she used to work off a great photo or painting, pulling inspiration for colours from the images to develop a cohesive collection. This season, however, the designer found her inspiration in the stones themselves.
"I thought of the Fall line in terms of seasons. The first collection, with the browns and reds, would be good for August or September, and the silver, charcoal, hematite and black of the fifth collection is great for [the holiday season] and eveningwear."
McClintock is currently working on the catalogue for the Fall collection, and recently collaborated with photographer Michelle Valberg on a lifestyle photo shoot to showcase the pieces. "I've never done a shoot with a model before – I've only ever modeled the pieces myself. I don't know if that's a good thing or a bad thing!" she laughs. Judging by the photographs on her website, it's a good thing, but the new photo shoot turned out beautifully and should be a well-received refresher for the brand.
Another new element of the McClintock brand is Wynne Jacobson, a 23-year-old jewelry designer, and daughter to the American Ambassador David Jacobson, whom McClintock has been mentoring as she works on her line, Karen & Wynne.
Having only been in the business since last June, Jacobson is still developing her signature style. Her pieces have a youthful vibe, with colourful beads and fun pendants contributing to the eclectic feel of the Karen & Wynne brand. Jacobson describes it as "a spinoff of the Karen McClintock line", which she manages and designs for using the knowledge McClintock has given her.
Karen & Wynne is currently sold in Shepherd's, True Bijoux, Scrim's Florist Ltd and Tripp Photography, but Jacobson is working to expand her market. "I would love to sell in Aritzia," she says. The line utilizes the same high quality materials as McClintock's pieces, but maintains a lower price point by using less of the pricier elements, such as sterling silver, which McClintock says has taken a huge leap in price.
With the addition of the Karen & Wynne line and two more collections for the Fall season, there is no doubt the designer is focused on growing the brand. If her past success is any indication, the journey toward expansion is a promising one.
For more information on the Karen McClintock and Karen & Wynne brands, and to shop online, visit www.karenmcclintock.com and karenandwynne.myshopify.com
Recommended Articles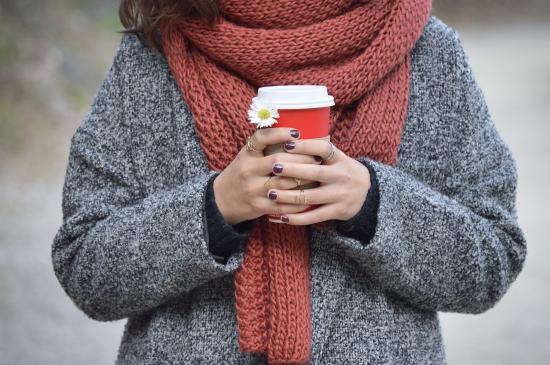 We all have a favourite chunky sweater or two in our wardrobe and they're truly a fall and winter staple because they are so cozy and versatile.
Read full story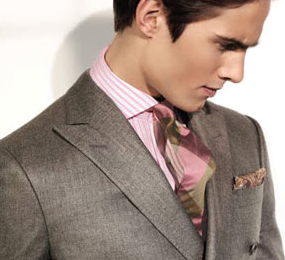 My mother inspired this month's subject matter with one of her Italian phrases: "L'avaro è co...
Read full story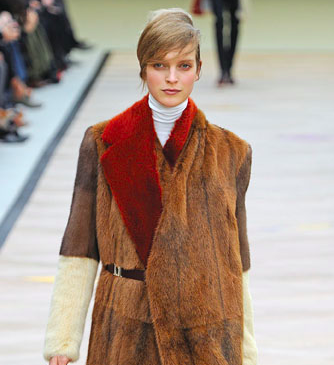 This fall, whether you're inspired to inject glamour into your wardrobe by embracing the luxe touc...
Read full story
Comments (0)
*Please take note that upon submitting your comment the team at OLM will need to verify it before it shows up below.