Good Reads
Kazakhstan: at the forefront of nuclear non-proliferation and peaceful uses of nuclear energy
Kazakhstan: at the forefront of nuclear non-proliferation and peaceful uses of nuclear energy
In our continuing series on Canada-Kazakhstan relations, we look at Kazakhstan's expanding uranium mining sector and its position in the vanguard of middle-power countries supporting nuclear non-proliferation.
The decision of Kazakhstan President Nursultan Nazarbayev in 1991 to eliminate the nuclear test site in Kazakhstan ended 40 years of nuclear tests in the country, the effects of which are felt among Kazakhstan's population to this day. From 1949 to 1991, more than 450 tests of nuclear weapons occurred in the Semipalatinsk Nuclear Test Site in the eastern part of Kazakhstan, affecting over 1.5 million people who lived in this region. How were these people affected, and what impact did 40+ years of nuclear testing have on this region?
"Nuclear weapons and radiation are not a distant theory for the people of Kazakhstan but a sad reality," said Konstantin Zhigalov, Ambassador of Kazakhstan to Canada. "Explosions were carried out in the atmosphere, underground and above ground on the test site and had devastating consequences. Day-to-day radiation poisoned steppes, rivers and lakes, slowly destroying all life around the testing ground. Children who were born deformed to the inhabitants of Eastern Kazakhstan bear witness to the tragedy. "
One of the broader impacts of the nuclear tests in Kazakhstan was the formation of a nuclear-weapons-free zone in Central Asia in 2006, which Kazakhstan helped initiate. As party to the Nuclear Non-Proliferation Treaty, the country pledged to be a nuclear-weapons-free state. "Our first-hand experience with nuclear testing is the reason for our principled position on nuclear security," Zhigalov said.
Kazakhstan and Canada have become partners in promoting international nuclear disarmament and the non-proliferation of atomic weapons since establishing diplomatic relations over 20 years ago.
Both countries are strong supporters of non-proliferation efforts within various international and multilateral bodies, such as the United Nations and the Organization for Security and Cooperation in Europe. In 2012, Kazakhstan officially joined the Group of Eight Global Partnership against the Spread of Weapons and Materials of Mass Destruction. This important initiative was launched during the Canadian presidency of the G8. Canada also contributed to physical upgrades to protect civilian nuclear facilities in Kazakhstan.
The issue of nuclear non-proliferation is an important matter for the global community and the danger of a nuclear conflict still exists.
Last February and April, Kazakhstan hosted two rounds of talks between Iran and the group of six countries (China, France, Russia, UK, US, Germany) on Iran's nuclear program. Kazakhstan's President Nazarbayev offered Almaty as a venue for negotiations in the hope that the experience of his country would be useful to Iran – Kazakhstan's neighbour across the Caspian Sea.
In the early 1990s, Kazakhstan gave up its nuclear arsenal, considered at the time the fourth largest in the world. (With more than 110 ballistic missiles with 1,200 nuclear warheads, Kazakhstan was able to reach any point on Earth). The fact that this action was the result of the will of the people has great significance, because it was taken when Kazakhstan was still part of the Soviet Union. It was Kazakhstan's decisive step towards independence.
In 2009, in recognition of Kazakhstan's positive record in the sphere of nuclear non-proliferation, the UN General Assembly established August 29 as the International Day against Nuclear Tests. This date is symbolic because it also marks the closing of the Semipalatinsk Nuclear Test Site.
Significant achievements were made at a major international conference hosted by Kazakhstan on August 29, 2012: From Nuclear Test Ban to Nuclear Weapons-Free World – organized jointly with the network of Parliamentarians for Nuclear Non-proliferation and Disarmament (PNND). This international event drew more than 200 participants from more than 75 countries and 20+ international organizations, including the UN and
the International Atomic Energy Agency. The conference included participants from more than 70 parliaments from around the world. The participation of PNND founder and former Canadian Senator Douglas Roche and Ottawa MP Paul Dewar was instrumental in the conference's success.
Besides discussions on key nuclear disarmament issues, the conference included a trip to Semipalatinsk and to the Kazakhstan Radiation Research Centre and launched a new international initiative — the ATOM Project. The conference also aimed to promote the implementation of the Comprehensive Nuclear Test Ban Treaty and the development of practical recommendations for the effective implementation of nuclear-weapons-free zones.
In May, Zhigalov was invited to speak at the Canadian Parliament's launch of the Inter-Parliamentary Union/Parliamentarians for Nuclear Non-proliferation and Disarmament  Handbook for Parliamentarians on Supporting Nuclear Non-proliferation and Disarmament. He also spoke at the conference on the Role of Public Pressure in Securing a Nuclear-Weapons-Free World. 
"Participation of our Embassy in these and similar events provides an opportunity to share the experience of Kazakhstan in the area of nuclear non-proliferation, and also highlights the positive experience of cooperation between Kazakhstan and Canada, which can definitely be viewed as an example in promoting international security and stability," Zhigalov said.
Kazakhstan is the world's number one uranium producer and Canada is
number two. The countries' biggest uranium companies (Kazatomprom National Atomic Company and Cameco) signed an agreement in September 2012 to broaden cooperation.
"Further cooperation between Kazatomprom and Cameco will include the continuation of the Inkai joint venture as an operator in the implementation of uranium mining projects in Kazakhstan," says Vladimir Shkolnik, CEO and Board Member of Kazatomprom. "Another area for cooperation is the creation of the Ulba Conversion joint venture. It includes the construction of the plant in Ust-Kamenogorsk in the Eastern Kazakhstan region to obtain uranium trioxide from raw materials, using Cameco technology."
Kazatomprom also cooperates with two Canadian corporations – Cameco and Uranium One – in the field of peaceful uses of nuclear energy. There is joint uranium mining with Uranium One in Kazakhstan. Together with Cameco Corporation, Kazatomprom is implementing projects on joint uranium mining and plans to have shared conversion production.
With its high scientific and technical potential, Kazatomprom is implementing a number of innovative projects in the field of adoption of technology for alternative and renewable energy, as well as in the field of rare earth metals, and chemicals.
Kazakhstan has a major plant making nuclear fuel pellets and aims eventually to sell value-added fuel rather than just uranium. Explains Timur Zhantikin, Deputy Chairman of the Atomic Energy Committee of Kazakhstan: "This is one of the oldest nuclear fuel cycle plants; it is located in Ust-Kamenogorsk City in the eastern part of Kazakhstan. The plant is over 60 years old and has seen a lot of use. It once produced about 80 per cent of nuclear fuel for the Soviet-type reactors. However, today the production capacities of the plant are not fully loaded."
On the other hand, Kazakhstan is a world leader in the production of uranium that is exported as a crude product. Naturally, to increase efficiency of the country's nuclear industry, it is necessary to develop a deeper refinement of uranium onsite.
This year, Kazatomprom, in a joint venture with Russia in Angarsk, has begun one of the most advanced production in uranium isotope separation in Novouralsk (Russia).
"We are interested in developing an industry in Kazakhstan, which would produce high value-added products, effectively using uranium reserves on the country's territory and developing subsequent links in the nuclear fuel cycle," says Zhantikin. "Ideally, Kazakhstan's nuclear industry could provide ready-made nuclear fuel to the market for various types of reactors. We have technical capabilities and experience for this work. However, it requires painstaking work on certification of products from Kazakhstan's enterprises for their further use on the market.
Speaking of the benefits of supplying nuclear fuel instead of crude uranium, it is obvious that the production with high-value-added, which is the ready-made nuclear fuel, is economically more profitable for the supplier. It creates jobs and also develops the high-technology industry, which has an overall positive effect on the country's economic development."
Recommended Articles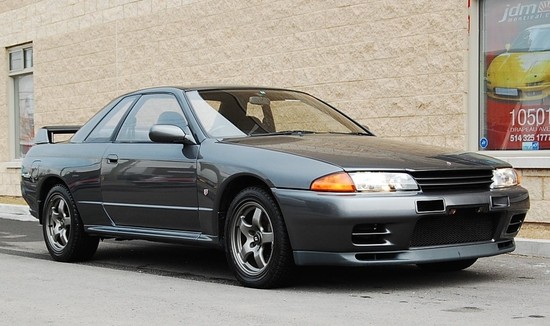 Nineteen eighty-nine was by all accounts a banner year, one of fundamental change. In February of 19...
Read full story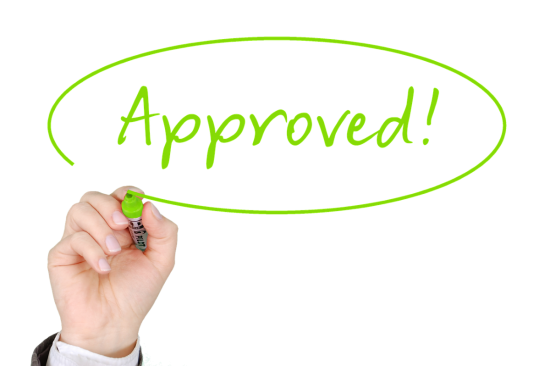 Your credit score and ranking determine whether you will receive a low-interest rate and the likelihood that you'll be approved for loans and credit cards.
Read full story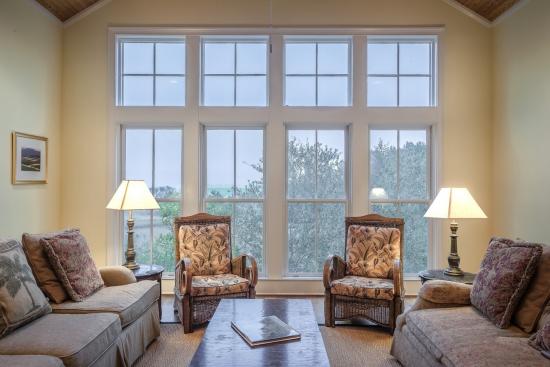 Planning to carry out windows Mississauga project this coming summer? This is how to select the best company to work with.
Read full story
Comments (0)
*Please take note that upon submitting your comment the team at OLM will need to verify it before it shows up below.