Kazakhstan Is Moving Ahead
Above: Kazakhstan's capital, Astana, is one of the most successful and ambitious development projects in Central Asia.
There is no question that the the global financial and economic crisis and difficult geopolitical situation that exists today has left few countries in the world unaffected.
The recent collapse of oil prices has created substantial economic challenges for many countries, including Canada, which, in part depends on its oil exports. The effects of were visible in the recently-tabled budget in Alberta that introduced tough measures to overcome the developing economic turmoil. Moreover, according to the Bank of Canada, cheaper oil prices are now affecting far more than just the energy sector.
Canada is not the only oil rich country that must face these issues, which is why it may be interesting to look at how its international partners are dealing with this difficult situation. Consider the example of Kazakhstan.
Despite the fact that Kazakhstan's economy grew by 4.3 per cent in 2014, and retained its position among the top 50 most competitive countries according to the World Economic Forum rating, the Government of the Republic of Kazakhstan is aware of the need to plan ahead and not be complacent. Kazakhstan's economic base relies heavily on its natural resources and their export. Like Canada, it is not immune to fluctuations in oil and metals prices.
In November 2014, in his annual state of the nation address, President of Kazakhstan Nursultan Nazarbayev proposed the government's new economic policy Nurly Zhol - Path to the Future. The new programme is focused on infrastructure development and prioritizes further expansion of transportation, industrial, energy, housing and social infrastructure in Kazakhstan. Its design is to help overcome economic difficulties
(including falling oil prices on world markets).
According to the Ministry of National Economy of Kazakhstan, implementation of the Nurly Zhol programme will create almost 400 thousand new jobs. In terms of housing, 1.4 million square metres of rental space will be built. Thirty-five billion tenge ($190 million) will be allocated to support the development of domestic manufacturing. Over 300 billion tenge ($1.6 billion) will be invested in construction and reconstruction of roads while 75.3 billion tenge ($407 million) will be put into new railroad and logistics projects in Kazakhstan.
It is not surprising for Kazakhstan to focus on infrastructure. Just like Canada, Kazakhstan is a vast country. The ninth largest country in the world, Kazakhstan requires an adequate infrastructure to promote and support its sustainable development. Experts also believe that implementation of the Nurly Zhol will unite the efforts of the government, public and business sectors in creating an effective response to emerging challenges. The new infrastructure development plan is expected to attract more than 100 foreign companies to work on various projects in Kazakhstan. By March 2015, Kazakhstan had already signed thirtythree cooperation agreements with China, worth $23.6 billion, some of which will support projects under the umbrella of the Nurly Zhol economic programme.
Many people in Kazakhstan believed the government required a mandate from its citizens in order to implement the plan as well as other economic, political and social development measures. With that in mind, and with the support of both chambers of Parliament, President Nursultan Nazarbayev announced the country would hold early presidential elections.
Three candidates were approved by the Central Election Commission to run in these elections, including the Communist People's Party of Kazakhstan's Turgun Syzdykov, Chairman of the Federation of Trade Unions of Kazakhstan Abelgazy Kussainov and incumbent Nursultan Nazarbayev, who was nominated by the Nur Otan Party.
During the election campaign, President Nazarbayev proposed a number of institutional reforms, including formation of a modern public service, strengthening rule of law, diversification of industrialization and economic growth, ensuring transparency and accountability of the state and others. Implementation of these reforms can create conditions for introducing a new system of electing local executive bodies. President Nazarbayev said that a constitutional reform must be gradually implemented that envisages redistribution of power from the President to the Parliament and the government.
The elections took place on April 26, 2015 and President Nazarbayev won a resounding majority.
Following up on his campaign promises, one of the first decisions of President Nazarbayev was the establishment of the National Modernization Commission. Its mandate is the implementation of institutional reforms in the sphere of public service, rule of law, economy and business, and social development and democratization.
Despite the economic challenges, both Kazakhstan and Canada are committed to maintaining the current high level of bilateral engagement and are looking for new areas of partnership.
Another interesting initiative for Canadian companies is the EXPO2017 that will be held in Kazakhstan's capital Astana. It will be devoted to the theme of renewable and clean energy. The EXPO will be also bring tourism to Kazakhstan and the country expects to receive up to five million visitors.
Kazakhstan can expect more foreign visitors if the country succeeds in securing the bid to host 2022 Olympic and Paralympic Winter Games. The candidate city, Almaty, is the largest city in Kazakhstan and its major commercial and cultural centre. Almaty's location, nestled at the foothills of the Tian Shan mountain range, makes it a natural home of winter sports.
There are many possibilities of international cooperation in between Kazakhstan and Canada and Kazakhstan looks forward to further developing the friendship between our two countries.
--------------------------------------------------------------------------------------------------------------------------------------------------------------------------------------------------------------------------------------
Kazakhstan is interested in attracting Canadian investment and leading technologies as it works to implement objectives of the Nurly Zhol. The Embassy of Kazakhstan in Ottawa published a specialized Business Guide on investment opportunities in Kazakhstan. It is aimed at the Canadian business community looking for opportunities to open or expand its presence in Kazakhstan. The launch of this initiative in Toronto was highly welcomed. Those interested may browse the electronic version of the Kazakhstan-Canada Business Guide on the Embassy's website kazembassy.ca
Recommended Articles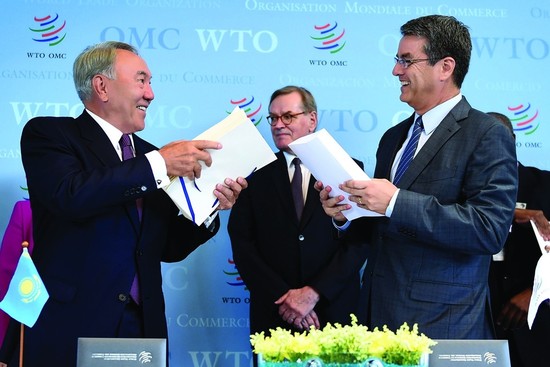 President of Kazakhstan Nursultan Nazarbayev and WTO Director-General Roberto Azevêdo at the ceremo...
Read full story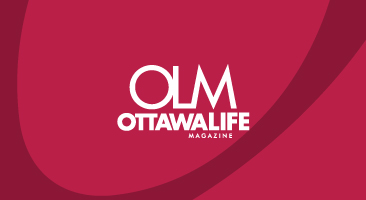 Kazakhstan and Canada established diplomatic relations in 1992. The 20th anniversary of this histori...
Read full story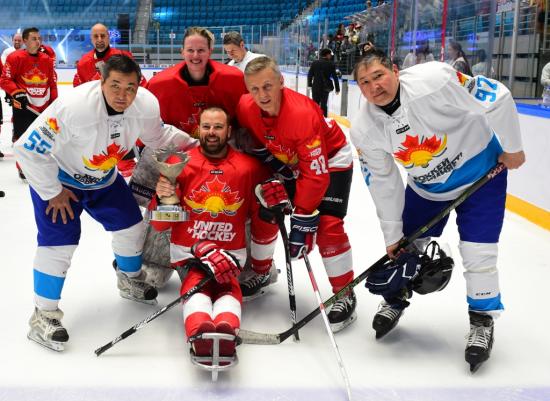 Diplomacy, at its best, operates upon the common ground shared by two parties. When it comes to Canada and Kazakhstan, no ground is more suitable for that than that of a skating rink.
Read full story
Comments (0)
*Please take note that upon submitting your comment the team at OLM will need to verify it before it shows up below.