Kira Isabella Is Searching for a One Horse Town
While I can't speak much for the horse population, Ottawa certainly is a one Kira Isabella kinda' town and the Canuck country sensation is making her way home Thursday night for a free show in Nepean. The Orleans-raised starlet is ready to wow her hometown crowd and maybe bring an even bigger hoedown to O-town in the future.
Those who make up those crammed concert crowds every time fiddles and the country twang of a steel-guitar are involved know that Ottawa is a country town. Now fans can prove it with a vote. Isabella's show is helping kick up a little dust for the Capital in Coors Banquet's One Horse Town contest. The winning city will not only get bragging rights to call themselves the Nashville of The Great White North but also an all-star country concert with Kira, Dallas Smith and Tim Hicks.
It all goes down May 17thinside the 1711 Merivale Rd. Montana's where Kira will also have a meet and great with fans. With her roots still firmly planted in Ottawa soil, she says she's excited to prove that we've got what it takes to be Canada's One Horse Town.
Lock down your vote, toss your plaid shirt in the wash and break out your boots for Thrusday. Ready now? Good! From precious caffeinated fuel to a possible collaboration with Justin Bieber, her hometown love and a dream meeting with Carrie Underwood, we chat it up with Kira right here…right now!
Ottawa Life Magazine: While most kids were nowhere near knowing what they wanted to be when they grew up, at the age of 7 you were already singing and playing guitar. What do you feel lead that kid to the start of the path that would lead you to the musician you are today?

Kira Isabella:I think that my parents and brother had a lot to do with leading me down the path that made me into the musician I am now. First of all, my mom and dad played music constantly. They always had music on (loudly) while they did everything, especially on the weekends. I would wake up to all genres of music blasting from Mozart to Led Zeppelin. My brother always shared his CD's with me. They always made sure I got a very wide education of music…all genres. Then I fell in love with singing country music.
You had some pretty amazing teachers early on, right? You just mentioned your dad but there's alwso Trina Langthorne. How do you feel they best helped you early on?

I definitely had some amazing teachers! I took lessons with Trina from 6-17 when I started travelling a lot. She always encouraged me to sing anything that I loved and write my own music. I'll always be thankful to her for that because I was so excited for every lesson. My dad is also a really amazing teacher, he was so patient with me and learned every song that I wanted to learn. He is honestly amazing. I was home recently and watched him rip a solo from a Jason Aldean song. I was very impressed.
Ok, you can't talk to Kira Isabella without touching upon your very vocal appreciation of Shania Twain. How did you discover her tunes and why do you feel she most influenced you into pursuing country music?

It was the album Up!that really made me fall in love with Shania. I had always been a fan, but it was just perfect timing when that album came out. It blew my mind that there was a country side and a pop side. I think it was that album that really made me interested in how a song came together. How did that amazing woman do that? Can I do that too? I started trying to write songs shortly after I learned that whole album.
You started out pretty young professionally. Though you'd go on to make a pretty firm statement on the Canadian country scene, did you feel you were underestimated a bit early on because you were still in your teens?

I think every young person would agree that they feel a little bit underestimated professionally from time to time. However the Canadian Country scene is pretty great, and when they welcome you, you really become part of a family. I feel like once that family got to know me all those things went away.
While most turn to, say, Texas or Nashville as country music hubs, I'd say Canada is right up there producing quality acts in the genre. Not to mention, of course, the fans that come out in droves each time some good boot stompin' music comes to town. Having now traveled extensively across it, how do you view The Great White North as a country fan nation?

You're absolutely right about the production being top notch here in Canada. I feel lucky to have worked with some really great Canadian producers like Scotty Chops who did my song "I'm So Over Getting Over You". Even Sam Ellis who produced my new single "Little Girl". I think he's been living in Nashville for 10 years now, but he's from Kitchener, Waterloo. I've had the opportunity to see a ton of this beautiful country as well and I can honestly say there are country fans everywhere. I think the growing rate of festivals like Boots and Hearts also proves that!
Now, a lot of those fans are right here in O-town. What does Ottawa mean to you knowing that you started out here?

Ottawa will always be my home. My best friends and family all still live there, and I go back whenever I get a chance. Playing hometown shows are so special because it's the place where my love of music started and grew. The fact that the people in my hometown appreciate and support what I do means the whole world to me. I'm so proud to be from Ottawa!
How does an Ottawa show for you differ from the others?

I think Ottawa is always just a little different because it's so familiar. Travelling means your usually discovering a new place which is amazing, but there's nothing like coming home.
That said, you've shared the stage with some other big names in country music. Any favourite moments or performers that stand out as you were looking on as a fan?
As a fan I definitely freaked out when I got to open for Jason Aldean. He has been one of my favourite artists for a really long time, so getting to share his stage and then meet him was a highlight. I can never talk about Carrie Underwood enough. I got to open for her on six Canadian dates of the Blown Away Tour. She is such an incredible performer. Meeting her will always be one of my favourite moments as well because I've looked up to her for so long.
Speaking of female country musicians…I got to chat with Lindi Ortega last year regarding her views on how women are often portrayed in country songs. She mentioned those "hey girl with your tight jeans painted on" kind of tunes and her struggling with reviews that focused more on her outfits than her music. How have you found navigating these still male dominated waters as a female country artist in both Canada and the U.S.?
I think that unfortunately, no matter what you do as a woman, you seem to be sexualized. Especially in this industry. It can be frustrating sometimes that it seems the male artists don't have to deal with it quite as much as young women do. But I think that now more than ever, because of everything that's happening, people are being more sensitive to these types of issues.
You haven't been shy in tackling sensitive issues head on. "Quaterback" was your breakthrough single and one that touched deeply on a subject that, even in 2014, was taboo in music. With so many strong women coming out against their attackers, it seems more poignant than ever. How did you feel about the song when it was first pitched to you and how do you feel it resonates today?

I would be lying if I said that I wasn't nervous to put out a song about date rape. But I stand by the fact that it was a good decision. Country music is about storytelling and the writers of "Quarterback" (Marti Dodson, Bobby Hamrick and Rivers Rutherford) wrote this song because the story needed to be told. I was honoured that they chose me to do it. It's also helped me to realize the impact that music can truly have on people's lives. It's one of those songs that people reach out and thank you for because it's helped them in some way. It's also one that everyone knows all of the words to at a live show. That's my favourite thing.
You've talked about wanting to collaborate with Justin Bieber. Given his recent Spanish- tinged hit, that might not be totally out of the question. How do you suppose a Kira Isabella / Bieber tune would sound?

I'll always be a Belieber! I really loved the whole Purposealbum, especially "Love Yourself". I have a new song that is kind of that vibe. I feel like our song would be a pop/country version of that.
Speaking of collaboration, you got to work with Carrie Underwood, another one of your music idols. What was that experience like for you and what do you feel you've most taken away from it going forward with your music?

Getting to be a part of the Blown Away Tour was amazing. It made me realize what hard work being that calibre of a performer truly is. Her show is non-stop powerful vocals and that is not easy. She's also just so captivating. It made me want to be a better performer.
I'm loved Caffeine & Big Dreams even more when I learned that, like me, you were such a coffee nut. What is your caffeinated bevy of choice to fuel you in the morning?

A hazelnut coffee with almond milk or an Americano!
As you record more tunes, is there any original or cover that you particularly love playing live?

I'd have to say my song "I Don't Wanna Know". The arrangement my band and I put together turned out really well and it almost makes me cry every time. In a good way (laughs).
What can you tell me about the new single "Little Girl"?

I loved "Little Girl" right away because of the message behind it. I think it's empowering and poignant without being angry. Again, it's subject matter that needs to be talked about too. I wished when I first heard it that it was written when I was 10.
With this new tune, can we assume a new album is on the horizon and, if so, what surprises might await fans with the new release?

I think that it will be more of an EP. I love the way the music industry is becoming with streaming & other ways to share your content. You don't necessarily have to wait until you have a full album to share it. The new stuff I've been working on is a little different, but I think the general consensus is that I just sound a little bit older now.
I've been working with a new producer in Nashville named Sam Ellis and he's really been helping me to find new places in my voice that I haven't gotten the chance to use. It's been a great learning experience. Still singing about love though.
Can you tell me a bit about One Horse Town and how you got involved with it?

Canadians get to nominate their small town for a chance to win a concert with myself, Tim Hicks and Dallas Smith! I think it's such a cool contest because a lot of country fans in small towns usually have to drive pretty far to come and see shows in the city. I think Coors Banquet really understands that some of the most die-hard country fans are from small towns and they are giving them an unforgettable night right at home.
What can fans expect with the free mini-concert at Montana's?

I'm so excited to be playing these smaller, intimate shows! They're some of my favourite ones to play because I can really talk about where the songs came from and meet everyone there. I'm going to be playing some new ones too so I'm looking forward to seeing what everyone thinks of them. This is also a great chance for fans to get a taste of what it would be like to win One Horse Town! The winning town will get a huge, free country concert featuring myself, Dallas Smith and Tim Hicks.
Recommended Articles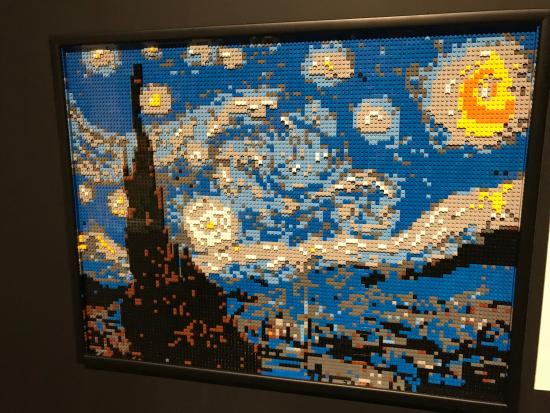 The Art of the Brick is the world's largest display of LEGO art.
Read full story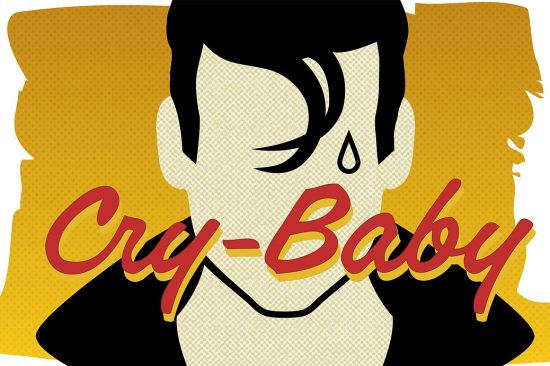 Ottawa Life Magazine talks with show director Don Fex, and cast Nicholas Dave Ammot (Cry-Baby) and Emma Woodside (Allison) about bringing that crazy Waters camp to an Ottawa stage.
Read full story
On Saturday, May 19th, Danielle Allard officially releases Passing Notes with a performance at Collab Space.
Read full story
Comments (0)
*Please take note that upon submitting your comment the team at OLM will need to verify it before it shows up below.