Arts & Events
Kwende Kefentse: Advocate for the arts and CKCU's first Executive Director
Kwende Kefentse: Advocate for the arts and CKCU's first Executive Director
Unlike other major Canadian cities like Montreal and Toronto, Ottawa hasn't yet fully cemented a cultural identity for itself, especially in terms of the arts – it is mostly known for being a government and tech hub. However, there has been a growing shift in recent years. Over the last decade or so, we've seen a boom in Ottawa's arts scenes — culinary, visual arts and music. This partially has to do with the recent renovations and re-brandings of artistic spaces like the NAC and Ottawa Art Gallery, and the city's rich festival scene, but also because of the work being done by important Ottawa figures and arts advocates like Kwende Kefentse.
Kefentse started his professional life as a journalist for the now defunct Ottawa Xpress back in 2006, freshly graduated from Carleton and looking for a way to merge his interests of music, culture, city structure and urbanism. Kefentse eventually got into municipal work after doing some investigative reporting on art budget cuts. This led to an unexpected decade-long career working with the City of Ottawa, where Kefentse eventually worked his way up to being the city's Cultural Industries Development Officer and Music Lead.
Kefentse has started a new chapter, leaving municipal work and taking on the position of Executive Director of CKCU 93.1FM, the campus radio station of his alma mater. Talking about the transition from municipal government to radio, just over a month into his new job, Kefentse explains that it's not as big as some may think. "I get how it seems like a major shift, but from my perspective it's kind of a natural progression. Through my work in Cultural Services, I worked with a great team and was baptized into the real politics of how arts, heritage and culture connects to how cities grow. I was able to develop things that I care about and create opportunities for myself to learn about things I care about."
The musical initiatives Kefentse spearheaded during his time with the city stand out as great successes. "In 2012 I started developing Ottawa's music industry which led to the creation of the Ottawa Music Industry Coalition, MEGAPHONO, and the Ottawa Music Strategy. Throughout this entire time I was also producing records, and doing radio shows on CKCU, and DJing both solo and with [local music collective] TIMEKODE."
Kefentse explains that his new job brings his legacy of municipal work and love for music all together perfectly and he can't wait to be part of CKCU's growth. "The executive director position brings me back to my undergrad alma mater exactly 19 years after I first arrived. I was excited to see CKCU wanting to take a step forward as an organization and really develop for the future. Having grown up on community radio in the GTA, CKCU was one of the only things I knew about Ottawa when I first moved here. It's an honour to be taking on this challenge. There's definitely a big shift moving from being six levels down in a bureaucracy of almost 20,000 like the City of Ottawa to being the one who has to make sure all the bills are paid and leading a non-profit staff of five. That being said, I think I'm able to bring some of the positive things I learned in terms of moving projects forward without some of the baggage I might've carried with me if I had stayed another 10 years at the City."
Talking about why the arts are the heart of a city, Kefentse says it's all about cultural inclusivity and diversity. "I really think that the arts, culture and heritage are the secret sauce to an innovative and pluralistic city. I've never seen more different kinds of people together happily as when they're consuming culture together. And those experiences form the foundation of our attitudes towards each other. Arts, culture and heritage create so many opportunities for that, and we're fortunate at CKCU to be able to bring those experiences to the Ottawa community."
With the rise of the internet, and more specifically streaming services and podcasts, radio feels a bit antiquated and a lot of community radio is struggling to stay afloat. Kefentse argues that local radio still holds a very important place in society and is a worthwhile endeavour. "It has to do with localism," he explains. "Community media will always be tapped into that local context. It's something that COVID has reinforced in many ways. Our shows and content creators are offering you insights into the tastes, opinions, sounds and sights of your community. I think that local media also acts as a kind of guard rail against some of the more insidious influences circulating around social media circles. Hearing local voices discuss issues on the ground as they relate to you and your community is very different from hearing about something on social media. It's about the local relationship to information. I think coming out of the pandemic, those relationships will be more important than ever." Kefentse also explains the artificial, algorithmic way internet content is generated which is very different to how content is curated for CKCU. "Once you're online, you are on a path that offers you a self-fulfilling recursive stream of content that's based on what you've already consumed. We're all trying to break out of that rut. The content you'll find on CKCU isn't algorithmic. Our hosts care about the communities they represent and they care about the content they present. We're fortunate to have authentic, trusted voices, some of whom have been doing it for 40 years."
With important conversations about anti-Black racism on the forefront of public discourse this year, I couldn't end this conversation without bringing up the significance of Kefentse being a Black man holding such a major radio position — something that there is far too little of not only in Ottawa, but throughout the country. Kefentse agrees saying, "It's not just in radio! Over a decade working for City Hall, I can't recall interacting with a Black manager in any department. In the 40 years Ottawa has been offering cultural services, I am the first and only Black person ever hired in a policy position. This lack of representation is very broad and pervasive."
Kefentse goes on to explain that even community radio, which prides itself on being "local" and "representative of its communities," tends to be very white, especially at the management level. "This is problematic not only because it's so dissonant with the kind of society we live in, but it's also just bad business. Research demonstrates that diversity of input in decision making pays dividends. That means we have to do more proactive recruiting at the decision-making level that uses a lens focused on lived experiences just as much as skills when seeking new board members, employees and content creators. I want CKCU to be an industry leader and harbinger of change in this regard."
With Kwende Kefentse at its head now, CKCU-FM is sure to be that beacon of light that Ottawa broadcasting, arts, and the community in general, desperately needs.
Recommended Articles
?After over 20-years writing about life in Ottawa, we think we have a pretty good idea of the best of what this city has to offer. In this weekly series, we share our picks with you — our top hotels, live music venues, local brews, bands and more. Check, share and discuss #OLMBest every week!
Read full story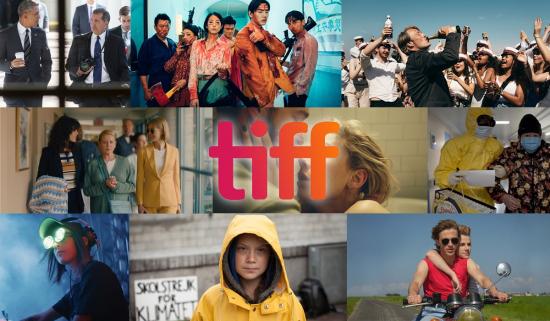 The filmmakers, actors, and consumers who participated all seem to agree that the 45th edition of the Toronto International Film Festival was a huge success.
Read full story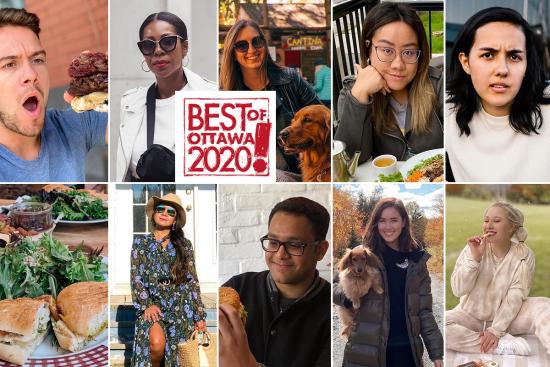 After over 20-years writing about life in Ottawa, we think we have a pretty good idea of the best of what this city has to offer. Check, share and discuss #OLMBest every week!
Read full story
Comments (0)
*Please take note that upon submitting your comment the team at OLM will need to verify it before it shows up below.