Laila Biali Finds Herself Again
Photo Credit: Indoor Recess
---
Considering she's known for being a jazz performer, it might come as a shock to some of Laila Biali's fans to hear that her recent pop-fueled records are actually the albums she holds closest to heart. After taking a step to original material on her previous album House Of Many Rooms, Biali finally felt confident enough to make an album she felt defined her with this year's Laila Biali.
We spoke to Biali ahead of her February 9 show at GigSpace Performance Studio to talk about exploring pop, making covers her own and how she collaborated with Randy Bachman.
Ottawa Life: What inspired your change to a more pop-driven sound over the past few years?
Laila Biali: House of Many Rooms to me was really a step in that direction, towards indie-pop and rock. The new album though in my opinion, does bring it more towards jazz. The first couple songs really set themselves apart from others. The elements of improvisation, and the capacity these songs hold to be treated in new and different ways in my performance, does fit that spirit of jazz more than House of Many Rooms.
Hearing your love for the sound, I was also curious why you'd only stepped into pop with the Radiance Project previously as opposed to just your name?
This feels fully representative, but also sustainable. I was thrilled with House of Many Rooms, and to date it's still one of the closest projects to my heart. It was also the first step in a new direction, that I felt would be really hard to maintain. I thought I would have to manage it as a separate project, hence The Radiance Project name. I realized that even the "Jazz" material was beginning to move into something more pop and mainstream. So I thought I'd create something that would bring those worlds together, so I self-titled the album to show that.
You've also talked about how your previous albums never captured the full picture of you as an artist, so what was missing and how does Laila Biali get it right?
House of Many Rooms for me was putting my foot down and saying "I write my own music." I started off writing my own music in teen years, but the majority of what I was writing at the time was instrumental. When I released From Sea To Sky, my first commercial release, that was commissioned for the CBC with the goal of arranging songs from the Great Canadian Songbook for a jazz ensemble. That really pulled me away from my own writing. Because the CBC is such a big network, I became known as a cover artist, and that's only a facet of who I am. The gift of From Sea To Sky, besides the wealth of Canadian music, was that I loved to arrange. This new record felt like the most representative project because it was nine originals and three covers. Having those three songs is a big part of my show, and having a mix of my own work and covers is something I want to continue until I die.
Given the few covers on here, what made Coldplay's "Yellow" such a standout choice for you to interpret?
When it comes to my covers we do it by request, with no restriction on genre, so anybody can request anything. I don't handpick the ones I like, I arrange it all. If you submit a song, so long as it isn't filled with profanity or a message I don't believe in, I'll do it. Sometimes I'll have back-to-back shows with requests and I'll barely have time to learn these songs to play them live. I'm a big Coldplay fan, and I loved Parachutes, so I was already pretty familiar with the song. I sat down at the piano, and I was hearing this repetitive figure like a pedal-point in the piano. That idea became the hook, and off I went. A lot of those song arrangements get a shelf-life of one performance, which means a lot of work for little payoff. It keeps me on my toes as an arranger, but a few of those songs stayed, and "Yellow" was one of them. All three of the covers had resurfaced at other shows by fans screaming at shows and mentioning them so that's how they ended up on the album.
Also can you explain the co-writing you did on "Queen of Hearts" with Randy Bachman, since the song itself is 30 years old now?
We actually recorded 21 songs on the album and picked the 12 that worked best together. I co-wrote with Royal Wood, started co-writing with Ron Sexsmith and then Randy Bachman. Randy and I have the same agency, and years ago Gilles Paquin who founded the agency said I should work with Randy Bachman. At the time I was still firmly rooted in jazz, but he planted the seed. Fast-forward to 2015, I had been flexing my writing and co-writing for the first time. Randy Bachman came to mind and so I emailed him, he responded right away and said he would love to. He invited me to his home, and he was prepared, he had harmonic templates ready on his guitar which he said were kind of Sadé. Rather than do it all right then, we decided to send recordings over email. I didn't use any of his lyric ideas, but I took one of the riffs he had and ran with it. I added some flourishes and a final section myself to the harmonic template, and then sent it to him. He really liked it, and my Randy Bachman co-write was born.
How did your time in New York influence your song "Got To Love"?
My husband and I have a son, who's now seven. Thanks to Canadian healthcare, we came up from Brooklyn to give birth to Josh and then returned to Brooklyn in Prospect Heights. We raised him in Brooklyn for the first five years of his life and we watched the neighbourhood change over those years. It's the classic gentrification story, artists move their because they can afford it, and it's usually a neighbourhood in transition which means it's not the most safe but not unsafe. It was a diverse and interesting community, with people who had been living there for generations. It was getting cleaned up a bit which was nice, but our neighbours, who were the lifeblood of the community were being bought out. They were being paid off to leave their rent-controlled apartments, and while some people thought it was great, others who pushed back were being evicted. We started seeing these champions in the neighbourhood who started looking up tenant laws, and fighting back to support the community. The song is about those people, who dug in their heels. Some won, some lost but their voices were heard. We will never forget those people, especially Justice whose name is so poetic for the song.
Recommended Articles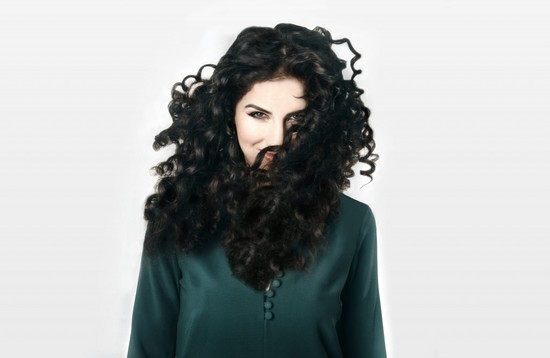 "Intense focus on the verge of chaos at all times," says Laila Biali on how her new album House...
Read full story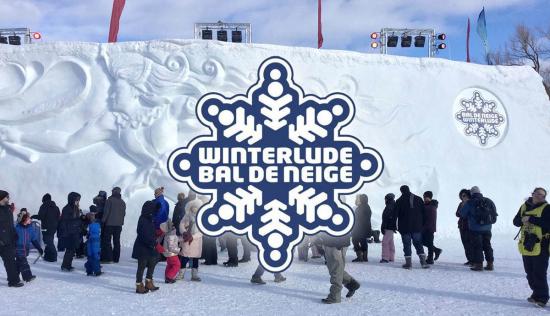 Winterlude runs over three weekends, from February 3rd to 20th, with live music, tubing, ice skating, food vendors, the famous ice carving competition, and more
Read full story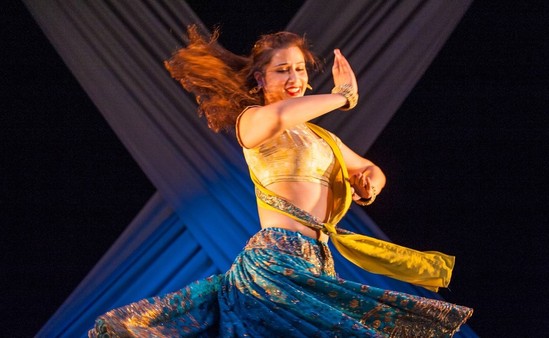 Beyoncé, eat your heart out. When it comes to shaking your booty and making the moves on the dance...
Read full story
Comments (0)
*Please take note that upon submitting your comment the team at OLM will need to verify it before it shows up below.