My Ottawa
Lakes and summer are synonymous in the National Capital Region
Lakes and summer are synonymous in the National Capital Region
ABOVE: O'Brien Beach is one of two beaches at Meech Lake in Gatineau. (PHOTO: MCKENZIE DONOVAN)
---
Just past Chelsea in the Gatineau Park sits Meech Lake, probably the best place to go for a relaxing, inexpensive staycation . . . you're missing out if you haven't yet been to either of its beaches.
The lake has two public beaches owned and operated by the NCC and a motorless boat launch for canoes, paddleboards, and kayaks. O'Brien Beach is closer to Chelsea and is the more conventional beach of the two locations, sporting picnic tables and a more expansive stretch of sand that is perfect for lying out in the sun and getting a tan. The beach is ideal for a picnic with friends or the kids and puts the brakes on life.
The other beach location, Blanchet Beach, is about three kilometres up the road from O'Brien and has the charm that makes it a return spot for many beachgoers. Blanchet Beach doesn't have as much sand, but it's a gorgeous natural spot with a stream that runs into the lake and a large lawn area covered in a canopy of trees — the perfect place for spreading out a blanket for a picnic.
The small cover provides a nice beach area for the kids to make sandcastles and explore the shallows for the shiny rocks just a few feet from the shore. The lake water is refreshing on a hot summer day. The NCC tests the water quality regularly, so you know you are swimming in clean water.
Both beaches have roped-off supervised safety buoy lines for swimmers and are patrolled by bilingual lifeguards. The beaches also have changing rooms and toilet facilities on-site, so you won't have to hide behind your towel or drive home in a wet bathing suit.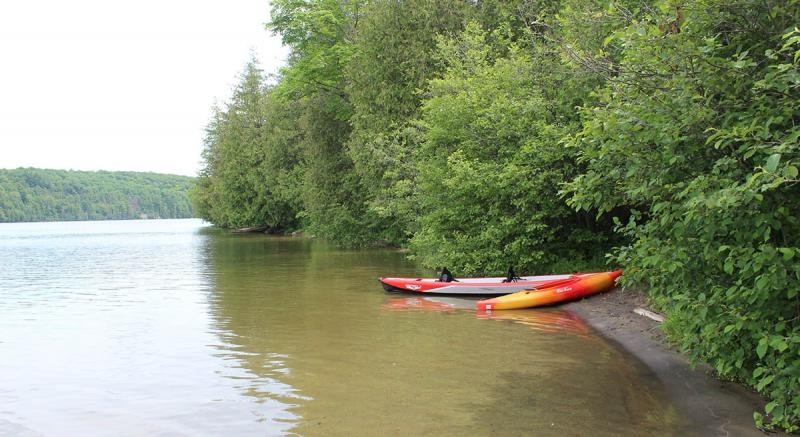 ABOVE: Close to O'Brien Beach, you'll find a boat launch for canoes, kayaks, and paddleboards.(PHOTO: MCKENZIE DONOVAN)
---
If swimming and beach lounging aren't your forte, and if you own a kayak or paddle board, try going out for a paddle. Meech Lake is the perfect spot to get closer to nature; with no motorboats, except for those belonging to the residents of the lake, there is a quiet peacefulness that you won't find on the Ottawa River or the canal.
O'Brien Beach and Blanchet Beach parking lots also act as access points to hiking trails in the beautiful Gatineau Park, so you can start your day on the trail before cooling off in the lake.
Parking at either beach is a flat rate of $13 for the day, and the NCC posts on Twitter if the lots are full, so if the spot is extremely popular this weekend, you can save yourself the drive.
On the way home from Meech Lake, stop in Chelsea — about a 10-minute drive—and enjoy a meal at Mama Theresa's, which offers up the same quality Italian food that the famous Ottawa restaurant, with a beautiful patio space so you can take in the summer weather.
If you're in the mood for something more laid back, The Chelsea Pub is one of the nicest brew pubs, offering great craft beers, mixed drinks, and gastropub quality dishes like culinary fusion-based tacos, fish and chips, or sweet potato fries.
For those with a car full of kids, stop in Chelsea and treat them to some excellent handcrafted ice cream at La Cigale, perfect for a hot summer day.
Pack a lunch, bring a lawn chair and some sunscreen, and head to the beach at Meech Lake. With gas prices at record highs and air travel in shambles, there's never been a better time for a staycation.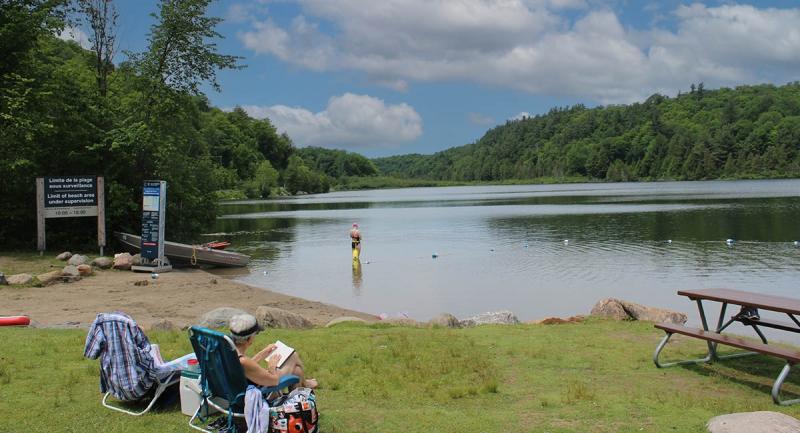 ABOVE: O'Brien Beach at Meech Lake is a relaxing spot to spend a day. (PHOTO: MCKENZIE DONOVAN)
Recommended Articles
The very private patio is undoubtedly one of the best in the National Capital Region.
Read full story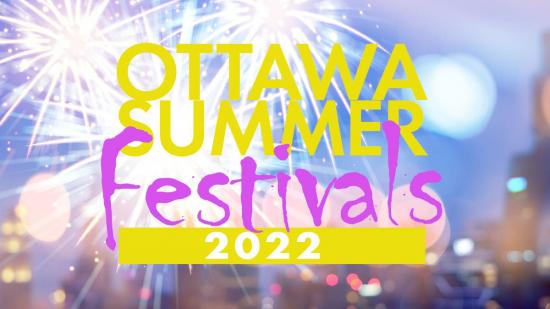 This summer alone, the city is expected to host dozens of festivals ranging from food to art and much more.
Read full story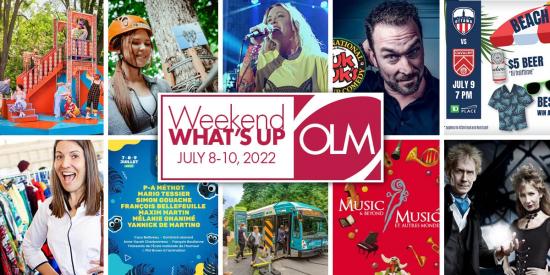 Check out our list of great summer activities happening in Ottawa this weekend!
Read full story
Comments (0)
*Please take note that upon submitting your comment the team at OLM will need to verify it before it shows up below.