Sports
Lance Galbraith: Ottawa's ultimate warrior gone too soon
Lance Galbraith: Ottawa's ultimate warrior gone too soon
This one hits like a ton of bricks.
My first season covering the Ottawa 67's for the Ottawa Sun was the first time I met Lance Galbraith. It was the fall of 1999 and I'd just spent the past 10 years in Owen Sound writing and broadcasting about the hometown Platers.
Did I know much about Lance, coming from the Western Conference as I did?
Well I knew he was – right alongside Sean Avery – the Ontario Hockey League's biggest and most effective irritator. I knew, despite his limited size, he'd take on anyone in the circuit . . . in other words, he backed up what he said.
"He was a peanut, but he was fearless. Absolutely fearless," said former 67's star and scout Tim Higgins.
What I didn't know when I landed in Ottawa was this: He was also one hell of a hockey player. When I think of compete-level, no one came close to Lance. He also was terrifically skilled.
When I arrived that fall, the 67's were coming off that wild Memorial Cup run the spring before. Lance was one of the team leaders that year, there with Joe Talbot, Mark Bell and Dan Tessier (among others). It was a tight group; the bulk of the roster having tasted glory just a few months earlier.
But the road back to success was a tough one. Ottawa was a middle-of-the-pack club and after a slew of injuries to key people, the team quietly went into the night in the second round of the playoffs.
The turnover due to graduation the next season was large. Gone were Tessier and Bell and Kevin Malcolm – the 67's entire first line.
Grabbing the reigns were a couple of grinders: Lance and Zenon Konopka. Brian Kilrea's club started slowly but picked up steam post-Christmas thanks to exceptional goaltending from Seamus Kotyk and the gritty duo up front.
Not much was expected during the playoffs, but boy did Ottawa surprise. The 67's shut down a powerful Plymouth Whalers group in the OHL finale – Konopka, Talbot and Lance leading the way.
Some forget who lead the league in playoff scoring that season. Reminder – Talbot and Lance tied with 13 goals and 28 points in the 67's 20 games (Lance also added in a lusty 74 minutes in penalties).
Ottawa didn't win the Memorial Cup but the fact the 67's were there was testament to the team's identity – grit.
Lance graduated that off-season after five years in the OHL. The competition likely was pretty pleased about that.
He went on to play pro at the minor level and went on to win an ECHL title with Idaho a few years later. His teammate? Konopka.
Go figure.
I got the word that Lance had passed Friday morning from former 67 Jeremy Akeson, who jumped aboard the team the season after Lance had left. The news rocked everyone in the 67's community.
It hit hard here too.
Lance, as many of you know, was one of my favourite guys to cover. Him, Dan Snyder and Brendan Bell are Top-3, no question.
The first time I ran into Lance was pre-season in 1999 when the team was practising at what is now known as the Brian Kilrea Arena.
I was pretty nervous walking up to the rink's doors where the 67's players were standing around prior to practice. Lance was one of the first to walk over and greet me, and to welcome me.
A kind and thoughtful gesture.
The competitive side of Lance I saw often, even off the ice. When the team blew a sizeable lead, oddly enough in Owen Sound, I opened the door to the dressing room post-game and there was Lance throwing his equipment down on the carpet and yelling at me to "put this and this and this in your story, Gross!"
Did I tell you he was a good quote?
Beautiful.
My favourite Lance story on the ice had Ottawa facing Peterborough at the Civic Centre. Lance had Matt Carkner so mad for the full 60 minutes, the future Senator tough guy did absolutely nothing except chase after him the entire afternoon.
Beautiful? You bet.
The last time I saw him was at a charity golf tourney a few years back. Wisely, the organizers put Lance – just retired from hockey - in a foursome with me, cause it was quite the show and I'm damn glad I didn't miss any of it. I've never seen a guy with the ability to chirp others standing 300 yards away. And I mean some great chirps. But that was Lance. Always riding his friends (and even his former coaches, right Bert O'Brien?).
I also remember sitting with Brian Kilrea at the banquet after golf (Lance was supposed to be at our table but he was, as expected, all over the place hopping table to table).
During a break in the proceedings I leaned over to Killer and asked him about Lance, whether he was one of his favourites. He looked at me and said, "Lance was the best competitor I ever coached."
Today the hockey world, and just the world in general, is lot quieter and a whole lot less interesting.
Lance Galbraith made his mark here in Ottawa and in a big, boisterous way. The ultimate soldier.
Photo: Zenon Konopka & Lance Galbraith Appearance THIS Friday - Ottawa 67s
Recommended Articles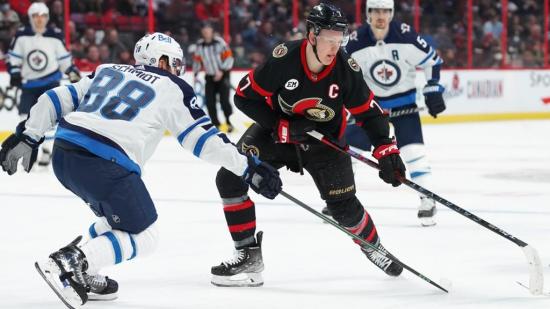 If the playoffs do eventually come knocking, who steps out of the Ottawa Senator's way?
Read full story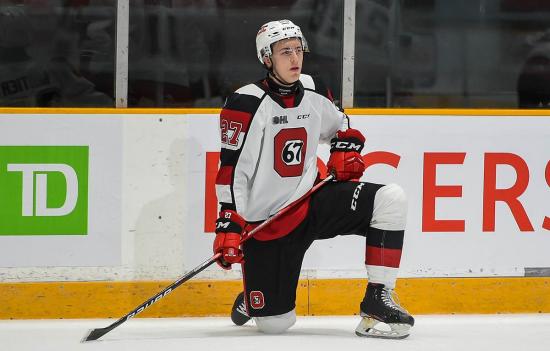 Your weekly round-up of sports in Ottawa for April 4-April 10, 2022.
Read full story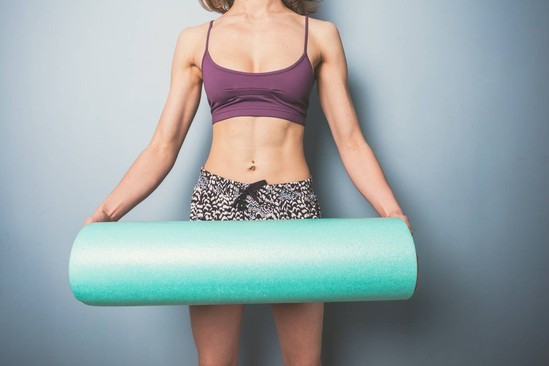 People have heard foam rolling is great for our bodies, but many are confused as to what it actually...
Read full story
Comments (0)
*Please take note that upon submitting your comment the team at OLM will need to verify it before it shows up below.