Travel
Le Boat — Close to home yet far from ordinary
Le Boat — Close to home yet far from ordinary
If you are looking for a summer vacation close to home, you can't go wrong with Le Boat.
After taking my first Le Boat excursion on the beautiful and historic Rideau Lakes and canal system I kept wondering why I had not done this earlier and am already planning for my next Le Boat excursion. This trip made me realize just how spectacular our region is — honestly, the Muskoka's have nothing on the Rideau Lakes and river system.
Le Boat provides boating holidays without the hassle of buying your own boat. You don't require any experience or license when renting one of their high-quality boats. Think of a high-end RV on the water that has all the amenities you would want for an incredibly comfortable and relaxed family vacation.
Amenities include a fully equipped kitchen plus towels and linen for all passengers. Ours had three lower deck bedrooms, a bathroom, an enclosed kitchen with windows and views on all sides, fridge, stove and sitting area, lots of storage, sound system for all decks, television for video movies, mountain bikes, lifejackets and some water activity gear. The upper deck featured a gas barbecue, sitting area and table. You can navigate the vessel from both the upper level and deck (kitchen level). You may travel wherever you want as long as you return home in time!
We ventured out on the popular Rideau Canal route, the oldest continuously operated canal system in North America that runs 222 kms between Ottawa and Kingston. There are 24 lock stations and 47 locks on the Rideau Canal.
'Le Boats' are designed for easy use and maneuvering a boat is like driving a car! Your rental includes a boat handling demonstration prior to departure, technical support, on-board maps, and visitor information. Le boats are carefully designed and manufactured to ensure a safe and accident free trip and can withstand some bumps and knocks while you adjust to using the controls. Navigating the Rideau locks was a hoot and after you get through the first few you feel like a pro. If you are with your partner or family, they can all participate as you navigate through each lock.
The smartly uniformed Parks Canada staff at each lock are friendly and helpful and help make it a fun experience. I absolutely loved driving the boat through the locks and being out on the open water of the Rideau Lakes system. The scenery is both exhilarating and calming.
We began our Le Boat adventure in the charming town of Smiths Falls which is less than an hour from Ottawa and is midway along the canal. You can either head back towards Merrickville and Ottawa or go the other way through the Rideau Lakes system toward Kingston.
The great thing is you can map out your own route stopping in the towns along the way at your leisure. Your trip can last several days to even weeks, whatever you desire! Depending on your chosen route you will undoubtedly pass by some of the charming and picturesque towns and lively cities of this UNESCO World Heritage Site.
Part of the fun is taking it all in — the variety of birds and other wildlife associated with this dazzling area are on full display as you make your way. The Rideau Canal offers a great opportunity for fishing Largemouth Bass, Northern Pike, Lake Trout and many more! You can stop in the many small towns to visit local attractions or spend a couple of hours on the scenic bike trails that are often directly along the canal system.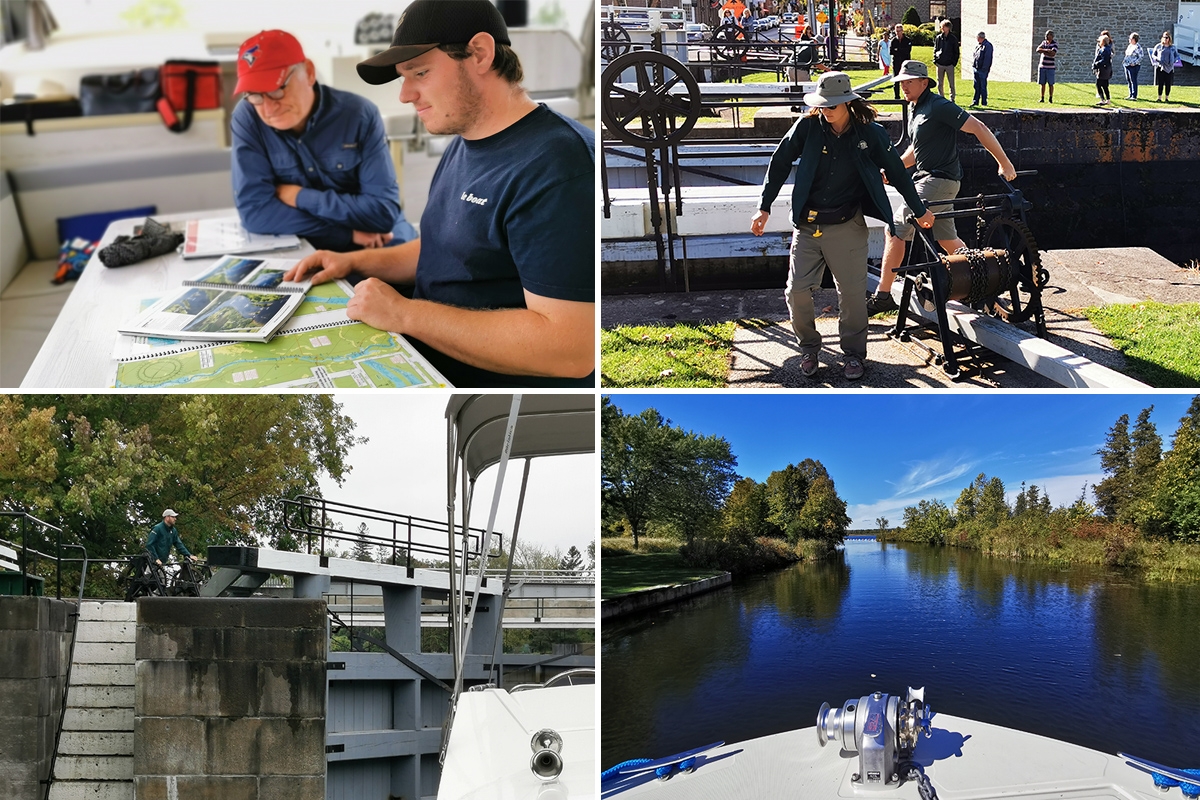 This type of a boating holiday allows you and your family or friends to enjoy a superb low key and relaxing trip. You are free to choose wherever you would like to explore. We loved cooking onboard and brought grocery provisions for several days. You can stop in the local towns to restock (and most have LCBO or Beer store outlets!), dogs are welcome on Le Boat too!
There are multiple opportunities every day to go swimming, fishing, biking, hiking, or just stop, float, and relax. Stop in one of the many towns for a tour or coffee or lunch or even dinner before heading back to your home on the Rideau. These trips are spectacular for families and couples alike and allow you to slow down and regenerate and take in the incredible beauty of our part of Canada. Le Boat allows you to experience the true natural beauty of our region with its wonderful waterways, historic picturesque towns, and stunning landscape.
A Le Boat vacation is close to home and truly far from ordinary. Le Boat is truly Le Best!
Recommended Articles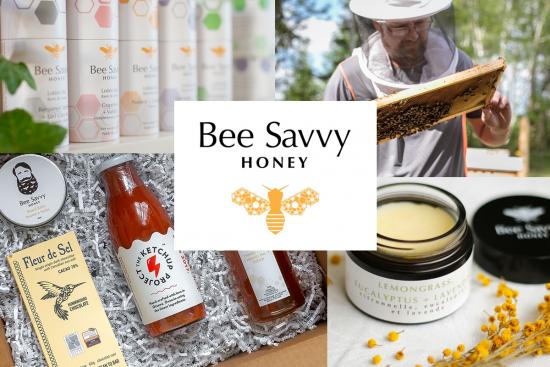 With healthy, all-natural and safe products, Bee Savvy is a perfect place to shop for yourself, your children and even your pets.
Read full story

There are many beautiful small towns waiting to be discovered by Ottawa residents who want to get out of the house.
Read full story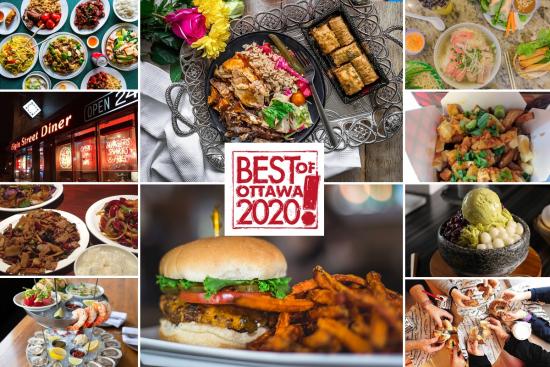 In this weekly series, we share our picks with you — our top hotels, live music venues, local brews, bands and more. Check, share and discuss #OLMBest every week!
Read full story
Comments (0)
*Please take note that upon submitting your comment the team at OLM will need to verify it before it shows up below.