Sports
Leafs entire self-perspective on the line . . . again
Leafs entire self-perspective on the line . . . again
ABOVE: Nylander has been the best Leafs forward.
When one school teacher unwittingly causes another teacher's dismissal, he is challenged to an after-school fight (premise).
Yeah, it was a truly awful film (Fist Fight) but doesn't it ring truly true for the Toronto Maple Leafs who have to face their own version of Ice Cube with the Habs tonight?
The Leafs have been beaten up enough during the past few seasons (hi there, Boston!). Another schoolyard dropping will certainly send Senator fans drooling and yucking (although, keep it together there Ottawa, how many last-place or near-last-place finishes has your club been through the last five years….hmm? And don't the kids call that 'throwing shade?').
But I digress, as I usually do in this space.
This is kind of a do-or-choke moment for the Toronto franchise. Etched permanently to be sure.
My best friend Denis always warned me: "If you want perpetual heartache, be a Leafs' fan."
So here we are.
Couple of things to note. One, Toronto is clearly the more talented and top-heavy team here. The Leafs have more depth than Captain Nemo.
Two, Montreal is banged up and susceptible. Think: Shea Weber and Brendan Gallagher.
But.
But.
But.
Montreal has the indomitable Carey Price.
The indomitable one has been just that in the past two games.
And where H-E-two hockey sticks has Auston Matthews been? Any sightings out there?
I can't fault anything with Mitchell Marner's game. The little muffett gives it out every night (with varying results).
Ditto for former Senator great Alex Galchenyuk (play along here, people). He has been outstanding, as has linemate Alex Kerfoot. But the best Leaf forward has been Willy Nylander . . . AKA: Taking your game to a new level.
Morgan Rielly and TJ Brodie have also been very strong.
But as many have opined – to win, your best players have to be your best players. Auston Matthews has not.
Heat is on there brother. Start cooking.
NOTES, NEWS AND NOTIONS: When the NY Rangers sign RFA Brady Tkachuk to an offer sheet this summer, does Eugene match? This could happen . . . Best upcoming series? Vegas vs. Colorado . . . It's all well and good that Ottawa keeps drafting these 'studs,' but who's going to be paying them their just dues 3-4 years down the road? Certainly not the current owner . . . Off the course: All these people whining about the latest lockdown involving golf (generally driving range/course owners) didn't witness (or turned a blind eye) towards what I saw two weeks ago on a course: Six carts rolled past me and my dog, Maggie. NONE had barriers between the driver and rider. All had ample beverages up on the front of the cart. Restrictions? Not a one. Self-serving like this hasn't been seen since the buffet at The Bellagio . . . For the record, my personal choice for playing golf in the GOO remains Greensmere near Carp (the newish back 18) . . . BTW, it is baseball season. Once George Springer gets back, the Toronto Blue Jays will carry the most dominant and imposing lineup in MLB . . . Is anyone in Canada watching the NBA post-season? Thought not (except you, AJ Jakubec) . . . And while we're veering off topic, that series on A&E where it feature the stories of legendary wrestlers like Randy Savage, Shawn "I luvs myself"Hickenbottom and Roddy Piper is absolutely gripping. Really well done . . . Speaking of which, I really miss my friendship with Lee Versage. Plenty of common interests. He's a good fella.
Recommended Articles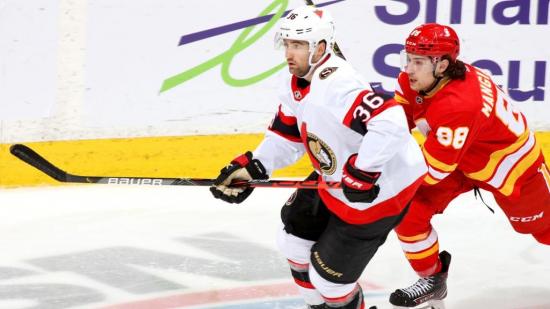 The Ottawa Senators in January, 2021 are hardly comparable to the Ottawa Senators in the spring of 2021.
Read full story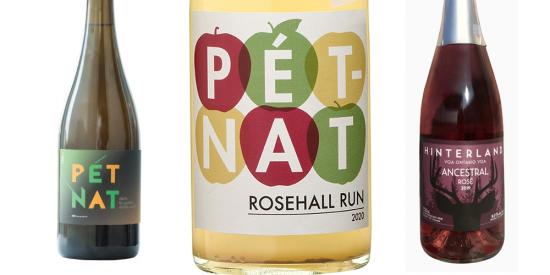 Wine trends come and go, but one trend seems to be sticking around with the cool kids— Pét-nat!
Read full story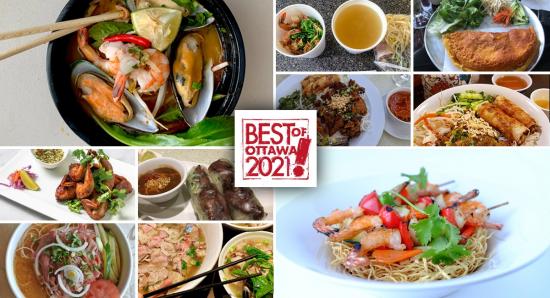 After over 20-years writing about life in Ottawa, we think we have a pretty good idea of the best of what this city has to offer. Check, share and discuss #OLMBest every week!
Read full story
Comments (0)
*Please take note that upon submitting your comment the team at OLM will need to verify it before it shows up below.