Sports
Leafs-Jets setting intriguing tone
Leafs-Jets setting intriguing tone
Maybe next year Johnny Senators Hockey Fan will be invested in the realm of baited-breath as well.
But for this year?
Enjoy what lies ahead . . . regardless.
The playoffs loom and for close followers of the all-Canadian division, it promises to be a Christmas-morning-style experience.
First off, the dogfight.
It's looking like the Calgary-Montreal chase for the final playoff rung will go down to the wire. You could not have said as much 3-4 weeks ago as the Habs looked to be squarely in the driver's seat. But April's been a cool customer as Montreal's dropped ninegames to just its five wins.
Meantime, Darryl Sutter's crew – after losing its first three games this month – has parcelled together a mark of 5-2 since.
Ironically enough it could be the Flames most-despised rival, the Edmonton Oilers, who decide Montreal's fate. The Habs' last three regular-season games are against the Oilers.
Calgary's fate will be decided by Vancouver. The two face off a whopping six straight to end the regular schedule.
As enticing as that battle appears, the idea of a Winnipeg-Toronto showdown which would most assuredly happen in Round 2 (if both survive the opening round of course), would be a delight.
Suddenly this season the Leafs are no longer being pushed around.
Add-ons like Nick Foligno, Zach Bogosian and certainly Wayne Simmonds are not only talented skaters, but they also come loaded with grit and gumption.
Even Auston Matthews and Joe Thornton (a power player in his heyday who's showing a flashback lately) have added some pushback.
The Jets and Leafs last few tilts have been the stuff of playoff hockey – unrelenting and mean-spirited.
Love it.
Toronto showed its new spirit and drive with a statement win in Winnipeg Saturday night.
That's back-to-back wins over the Jets. Simmonds was front and centre when Pierre-Luc Dubois piled into Toronto keeper Jack Campbell.
"The Wayne Train is the man. He brings it every night. He always is the first one in the pile sticking up for his teammates," said Campbell.
Thornton – meanwhile – was entangled in a fractious third-period back-and-forth with Nikolaj Ehlers after the Jet forward slashed Jumbo Joe.
"It's a different time of year, we're really gearing up here as a group," said Toronto head coach Sheldon Keefe to TSN.ca "(Thornton's) bringing more fire competitively on the ice, more fire in the dressing room, more fire on the bench, and just striking such a nice balance between energy and positivity with a level of seriousness and competitiveness.
"That combination drives winning."
Ehlers did end up scoring for Winnipeg, but the Jets find themselves immersed in a three-game losing streak for the first time this season.
"This is going to be a big character build for us," said goaltender Connor Hellebuyck to TSN. "You never know how much adversity you go through, and we seem to keep going through little spurts of adversity.
"Hopefully, we come back from this stronger."
By the way, The Leafs and Jets wrap up the regular-season schedule May 14 back in Winnipeg. As legendary broadcaster Ed Whalen would say: "Doncha' dare miss it!"
I won't.
OTTAWA SHINING WITH KIDDIE CORPS: Can't leave the column without a justifiable tip of the hat to the Senators.
Yeah, we get it, the heat is off and has been off arguably for months with no playoff hopes, even of the remote variety. So: no pressure at all.
Still, you have to like what you've seen in recent weeks as far as moving more of the kids into the lineup and seeing those youngsters thrive.
Hell, even public whipping boy Matt Murray has looked decent in goal.
A couple of smart moves from the general manager's office in the off-season should bolster a very troubled and vacuous blueline.
It is a necessity.
Doesn't take Scotty Bowman to tell you that.
Senators week ahead:
Monday, April 26: Vancouver at Ottawa (7 pm)
Wednesday, April 28: Vancouver at Ottawa (5:30 pm)
Saturday, May 1: Ottawa at Montreal (7 pm)
Recommended Articles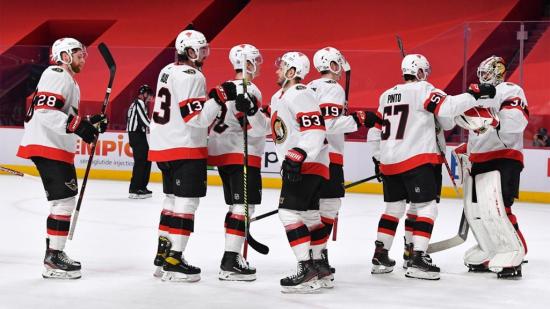 Just a little more than three weeks left to dip in and get a taste of what you like and – perhaps – don't like when looking at the Ottawa Senators' future up closely.
Read full story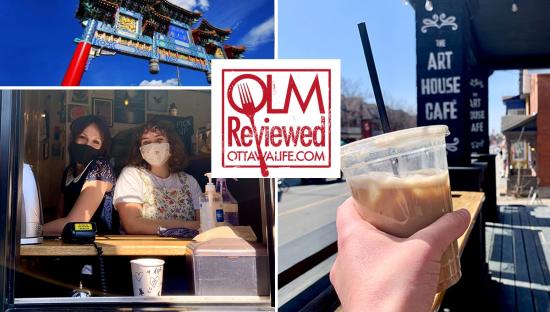 The original concept was a collaborative, community space for artists to work, complete with supplies, good company and good coffee. Now the concept is broader in scope and draws everyone in.
Read full story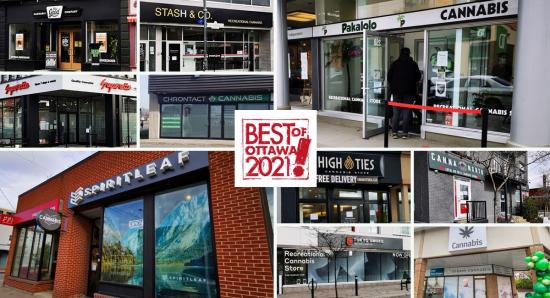 After over 20-years writing about life in Ottawa, we think we have a pretty good idea of the best of what this city has to offer. Check, share and discuss #OLMBest every week!
Read full story
Comments (0)
*Please take note that upon submitting your comment the team at OLM will need to verify it before it shows up below.