Sports
Leafs' killer instinct not to be found
Leafs' killer instinct not to be found
Here it is Ottawa, your absolute favourite subject . . . hello there, Toronto Maple Leafs.
I know what you're thinking: 'C'mon man, there's more than one Canadian team in the playoffs. I mean, c'mon!'
Agreed. But consider the bare facts (or Barefax depending on your positioning on certain matters): Nothing and I mean nothing stirs the drink around these parts more than the Toronto Maple Leafs. If it's an alleged 'home' game against the Buds at the friendly confines of Canadian Tire Centre where the rink's festooned in blue-and-white, or the pining, bitching, hand-wringing and moaning that TSN and Sportsnet are in cahoots in root-root-rooting for T'ranna, face it, the Maple Leafs are always in your head.
Taking up more space in the noggin than skyrocketing gas prices, the real estate market and purchasing a second mortgage just to keep the groceries rolling in, well, that's Toronto.
So, given all that, I understand there was an undeniable flavour of Schadenfreude (pleasure derived by someone from another person's misfortune. I like big words. Use it or lose it, people) flowing freely around these parts late Sunday night after the Tampa Bay Lightning laid the smackdown on the Leafs to tie up their first-round playoff series 2-2.
There's no shame losing to the back-to-back champs but the manner in which Toronto did is troubling, and evidence of a pattern. The team has, and is it seems, incapable of stepping on the air hose when its opponent is gasping for air.
The Lightning were on the ropes after dropping Game 3. Don't know about you, but the Bolts looked weary and out of zest to this corner when that one ended with a pair of empty-netters.
Game 4 was a terrific opportunity for Toronto to showcase what it insisted was a new, assertive attitude - the killer instinct.
Nope. Not on this night.
Same old Leafs.
On the other hand you have to applaud the Lightning for turning on the jets when it counted. A few years ago Tampa WAS Toronto – no finish. That's long been rectified, and this is frightening for Leaf followers. The Lightning KNOW how to finish teams off, they've been doing it for two straight seasons.
Safe to say then that Game 5 Tuesday night back in Ontario is not only the biggest game of the Leafs' season, but also - likely - the biggest game in general manager Kyle Dubas' young career. I cannot see another Toronto first-round failure being passed over. Sheldon Keefe would appear safe, not so much for Dubas.
The head coach was saying the appropriate things following Sunday's 7-3 pasting.
"We came on the road here; we got a split. We came out here it was a best-of-five series with three games in this building and two at home. Now it's a best-of-three with two in our building so it's a successful road trip in that sense."
Talk to me in four or five days there Sheldon.
THOUGHT, SEEN AND HEARD: I sure heard Darryl (Nostradamus) Sutter a few weeks back when he said being a wild card team and facing mighty Colorado was going to be "a waste of eight days." Looks like Nashville wasn't listening . . . As of this writing, my pick as a dark horse is being flogged. The New York Rangers appear lost and dysfunctional against a well-managed Pittsburgh club. Does Sid ever grow old? . . . I lack Sutter's prognostication abilities apparently . . . Maybe I am not the vaunted "true-hockey-fan" but if the second round has teams like Carolina, Tampa Bay, Dallas and Los Angeles carrying on, count me in for golf . . . All Ottawa eyes will be tuned in tomorrow (May 10th) though for the NHL's draft lottery. The Ottawa Senators have a 6.5 per cent chance of landing the No. 1 overall pick . . . You can watch the proceedings on Sportsnet starting at 6:30 pm ET . . . From Cup final to top pick? Montreal leads the pack with the best odds at 18.5 per cent . . . Followed by Arizona (13.5 per cent) then Seattle (11.5 per cent) . . . The draft itself is being labelled as "diverse" which will no doubt have virtue-signallers performing cartwheels . . . That draft will be held in Montreal, July 7-8.
Photo: CourtesyNHL.com
Recommended Articles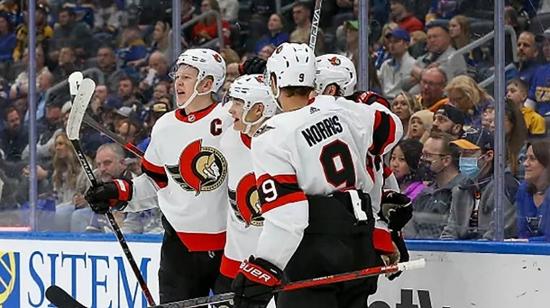 Pack up your things and head for the hills for the summer. The season, for the Ottawa Senators is done.
Read full story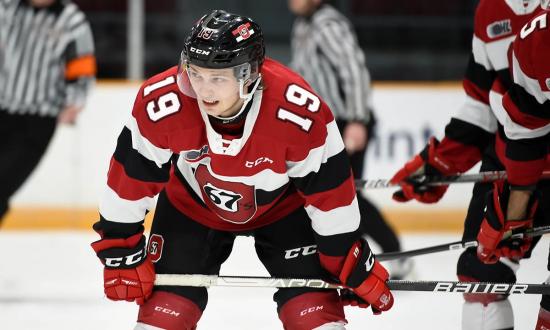 Your weekly round-up of sports in Ottawa for April 25 – May 1, 2022.
Read full story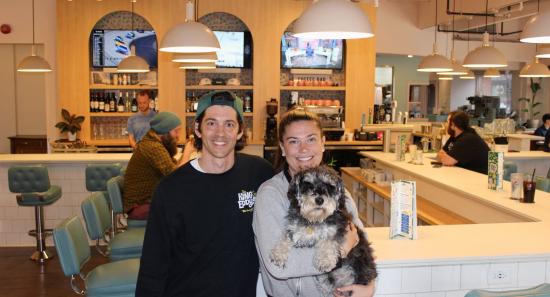 If you live in Ottawa, you've likely heard of The King Eddy, but you may not know that the popular eatery has moved to a new location
Read full story
Comments (0)
*Please take note that upon submitting your comment the team at OLM will need to verify it before it shows up below.