Sports
Leafs top Canadian club list
Leafs top Canadian club list
Brian Burke has always remained an interesting hockey icon.
Pull-no-punches, tell it like it is.
That's Burkie.
He's a quote machine too.
When he was dismissed by the Maple Leafs a few years back, here's what he quipped: "There's sometimes when you get fired and you see the vultures circling and you understand it's coming. You're not sure when you're going to drop dead in the desert, but it's coming and you can see the vultures," Burke said. "This one here was like a two-by-four upside the head to me."
Then in 2013 when he took over the Leafs, Burke offered this beauty: "We require, as a team, proper levels of pugnacity, testosterone, truculence and belligerence. That's how our teams play."
He's never dull.
He's also made himself into something of a star analyst for Sportsnet. Not to be missed TV.
This past weekend, Burke graded the Canadian NHL teams according to who had the best – and most immediate – chance to win the Stanley Cup. The former general manager made it a point to query five current NHL executives for their input.
The list:
7) Ottawa
6) Montreal
5) Winnipeg and Calgary
3) Vancouver
2) Edmonton
1) Toronto
Needless to say, but I'll say it anyway, this type of ranking is sure to draw the ire and fire for many a hockey fan.
Others will relish it, although if you're in Toronto you have to wonder how in the blue blazes Burke could have put the sad-sack Leafs at the very top. Toronto has shown very little 'compete.' Period.
Loads of top-end talent and finesse there but missing some gumption.
The list is sure to stoke discussion and debate at the local water cooler.
Burke indicated his like for the Leafs based on their star group of forwards and goaltending.
The defence needs a complete renovation though.
Edmonton, at No. 2, was his pick based on "the best 1-2 punch in the league." (Leon Draisaitl and Connor McDavid).
Again, defence is a great need.
Vancouver is young and talented at No. 3.
Calgary and Winnipeg both need defence (common theme?).
Montreal is getting long in the tooth at a few key positions. But the Habs do have some potential, particularly Nick Suzuki.
Ottawa?
Well, Burke praised GM Pierre Dorion for having the stones to do a complete rebuild. Losing key young cogs like J-G Pageau and Mark Stone doesn't do too much for faith for the faithful.
The ratings are fairly accurate in my book, as is the analysis of what each of the Canadian teams needs.
But since this is my column and I get the last say . . .
I'd make a few switcheroonies.
At the beginning of this post-season, if I had to stretch my limbs out on a limb and grab a Canadian contingent, it would have been Calgary.
The Flames really lost their steam though when Matthew Tkachuk went down with an injury.
It just shows his absolute importance to that organization. Yeah I get it, one man does not make a team. Tkachuk's importance though can't be overlooked or underrated.
Agree with the assessment of the Leafs.
Cue the refrain but Toronto has to see about a swap of one of those high-end forwards for a stud defenceman.
But they'll need more than one, and that's problematic in this day and age.
Love what the Canucks have done with their lineup. Bright days are indeed ahead.
The Oilers are the Oilers and you'd like to believe that someday they'll get it.
The Jets' defence is in need of major construction before they can move up.
Montreal's window appears short as Carey Price and Shea Weber tack on another year.
Ottawa meantime will be better but it's still a long way to Tipperary.
My list:
7) Ottawa
6) Montreal
5) Edmonton
4) Winnipeg
3) Vancouver
2) Toronto
1) Calgary
Recommended Articles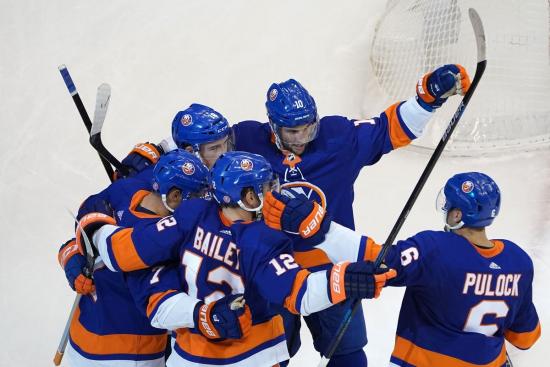 Anders Lee,Josh Bailey,Adam Pelech,Zack MacEwen,Ryan Reaves,Pittsburgh Penguins,Tampa,Colorado
Read full story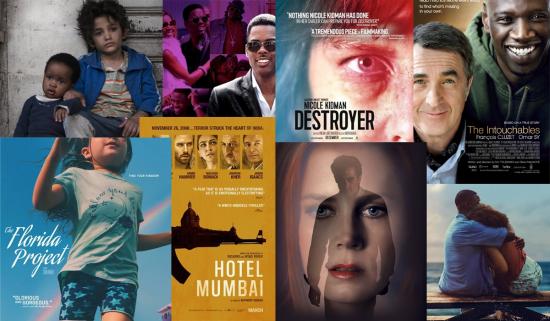 Keith Whittier brings you his list of 21 movies from TIFF that you may not have seen — but you should!
Read full story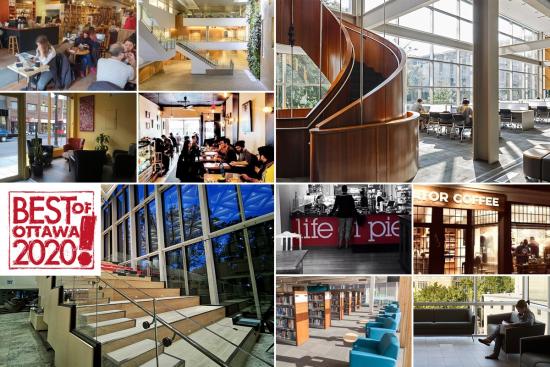 After over 20-years writing about life in Ottawa, we think we have a pretty good idea of the best of what this city has to offer. Check, share and discuss #OLMBest every week!
Read full story
Comments (0)
*Please take note that upon submitting your comment the team at OLM will need to verify it before it shows up below.