leMeow, A Purrfect Pair
Photos by Andre Gagne
---
You can find anything on Craigslist! An apartment, car, that human sized hamster wheel you always wanted. Ottawa musicians Gin Bourgeois and James Rooke found each other, found love, found their sound, and eventually found LeMeow.
But first, you have to step into your wayback machine and set a course to 10 years ago. Bassist Rooke was living on York St. with a guitarist. They had a lot of strings but they needed a voice. A drummer to keep the beat to the tunes he was working out would be a bonus. Ahhh, but what were the odds they'd find somebody offering exactly what they needed in the vast recess that is the interweb?
Pretty good ,actually!
"Drummer & Singer Seeking Bassist & Guitarist," read the eerily perfect Craigslist ad that turned out to be Bourgeois and her drumming friend. Even better, that drumming friend lived about two doors away from Rooke. He'd often hear the sound passing by their window as they practiced. And thus, one of those perfect celestial alignment moments began in cyber space. It'd take a bit longer, though, for one of those stars to go nova.
"After we found each other on Craigslist, we started jamming together and working on songs almost right away," says Rooke. "We never booked any gigs with that band though, and we actually lost touch for a while when Ginny moved abroad to pursue her master's degree."


Like a comet, fate sometimes circles back around if you missed it the first time. Once again York St. appears to be the centre of couple's universe as the two would randomly bump into each other at bar there a few years after that first meeting. He didn't have to reach very far to remember who she was. In fact, James Rooke didn't have to reach at all. He'd never forgotten Gin Bourgeois, her unique voice returning from time to time over the years alongside thoughts of "where is she now".
Where she was now was the recent recipient of a FACTOR grant to help develop some original songs she'd written. Rooke jumped at the chance to be part of the recording, loving the music she had been working on and eager to put some bass tracks down behind those vocals. But love was in the air in more ways than one. Though music had brought them together again something was developing between the two, something Rooke felt the moment the platinum blonde sung her way into his life.
"For me, it was something I wanted the first day we met," Rooke says on his attraction to Bourgeois. "I never acted on it and remained professional for jamming, etcetera. When we reconnected, I started seeing her more around the market and at shows, and then we were working on the recordings. We were spending a lot of time together. I was dumbfounded and caught off guard."

As the bassist plucked away during their jam sessions, Gin also felt the tug of him playing her heart strings recalling that "it was clear that we had some sort of chemistry going on outside of jamming. When we bumped into each other again after losing touch for all those years, we started dating and playing music together almost right away. It was sort of a two-for-one deal."
As the sparks began to fly, the two didn't lose focus of their musical aspirations through the glow of their growing romance. Though perhaps a little bit of amorous influence came into play when settling on a name for their band. Thinking of the lovelorn skunk Pepé Le Pew ("You are zee corned beef, and I am zee cabbage. Zee corned beef is nothing without zee cabbage.") from the Looney Tunes, Rooke jokingly suggested leMeow one evening over a few beers.
Adoring the suggestion, Gin persuaded him to keep the name and the newly christened band set out to develop a sound they would come to describe as "soul-infused indie pop smothered in sass". Listening to the two perform a set you hear just that. Rooke and Bourgeois weren't made for a certain music mold. If anything, they toss it all into a well brewed stew with diced R&B, chopped jazz, a splash of soul and a pinch of pop. Stir in some blues for taste and let it all simmer. Yowaza!
"We've never confined ourselves to one genre, which makes our sound tricky to pinpoint but it keeps things fun and interesting for us," explains Bourgeois. "Our two most common factors are having a big, strong chorus, and having a groove we dig. If we can achieve those two things then we're golden."

While they were enjoying the music they were making together and their relationship was blossoming, Rooke admits that early on they were having trouble unearthing just what the band needed to be. This would change as the two started on their first album. Considering the meaning for them behind this particular stretch of Ottawa's ByWard Market, they decided to call the recording York St.
"The sessions were what brought us together and the songs were basically skeletons when we first started. Making York St. really helped us define our signature sound," says Rooke.
Gin adds that while coordinating schedules and making sure the songs were ready was a lot of work, the end result was rewarding for them both. They had found their sound and it didn't go unnoticed. Broadcast/writer Alan Cross of The Ongoing History of New Music heard the band's first single "Evening Blues" and would go on to give leMeow the accolade of being in possession of some "sultry coolness". Yowza x 2! The quote was a jolt of confidence that the duo used to keep pushing forward. Their trajectory would lead them into unlikely (and for a new Canadian band, mainly uncharted) territory when Bourgeois entered the group in Yamaha Asian Beat Competition.
"Yamaha basically put out an open call to indie bands from around the country to submit a live video of themselves performing an original song," Rooke says. "Out of all the entries, our video for 'That's My Man' was miraculously chosen and we got to represent Canada at the competition finals in Japan. They flew us out to Tokyo, put us up in a nice hotel and took care of our food and drinks. It was an amazing experience and one that we'll never forget."
Back in Ottawa, the two along with their band would land shows at some of the city's premier festivals include both the TD Ottawa Jazz Festival and the RBC Bluesfest. They became a staple of the local live music scene. Rooke says it doesn't matter where they are booked, so long as there's a good vibe happening leMeow is happy to heighten it.
"We're both the same way. Music is on our minds all day, every day. I'm always hearing songs in my head...sometimes it's mine, sometimes it's not."
While Bourgeois admits there are challenges in being a couple and being in a band together, she doesn't hesitate to punctuate that with an "it's fantastic!"
"I can't imagine my life any other way," she says of her life with Rooke. "The benefits are that we get to spend more time together and share our mutual passion for music with one another."
Bourgeois knows that running a band is like running a business and the two often find themselves so invested in leMeow that they have to remind each other to take a break, step back and focus on other things from time to time. For her, it's a long, hot shower followed by a good movie or book.
"Sometimes I just need to shut my brain off and force myself to put my feet up."
James on the other hand...well, he's open to some kickback me time suggestions with a busy few weeks ahead for the band. Catch leMeow at the Jame Street Pub on Friday, April 13, The Barley Mow Westboro onApril 14 and a two night stand at the ByWard Market Heart & Crown on April 27 and 28! They're also back at Bluesfest this year with a performance on the Claridge Homes Stage at 6pm on Saturday, July 14.
Recommended Articles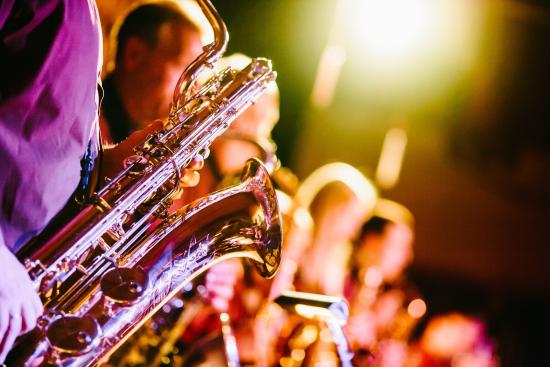 With 20-years writing about Ottawa life we think we have a pretty good idea of the best of what this city has to offer. In this new weekly summer series we'll share it with you. From our top picks of hotels, live music venues, local brews, bands and more, check, share and discuss #OLMBest every Monday!
Read full story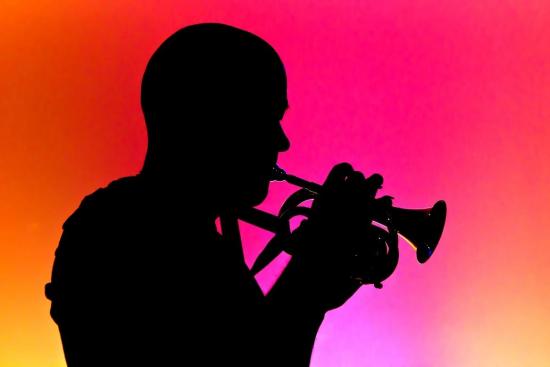 As Ottawa's music scene has grown into a place where artists no longer need to leave town to make a name for themselves, Ottawa's jazz community has been following suit.
Read full story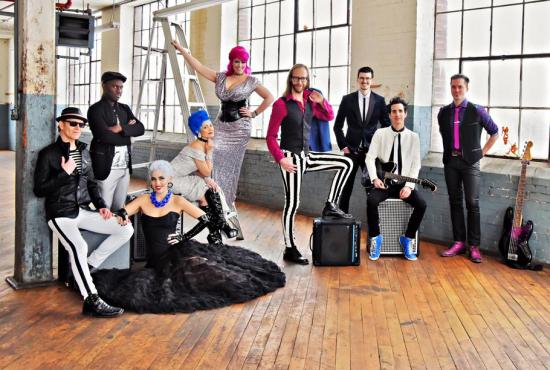 Are you bored of life? It's time to be no longer: The PepTides!
Read full story
Comments (0)
*Please take note that upon submitting your comment the team at OLM will need to verify it before it shows up below.