Leveling up during a downturn
The pandemic has closed many doors this year.
It has also uniquely spurred the opening of one here in the Ottawa arts scene.
With a creative enthusiasm behind it, a growing roster of talent and a game plan set to play off the collective's strength in numbers, Music.Art.Ppl is primed to shine in the new year with the manifestation of its latest endeavour: an indie label.
You might even imagine it as a portal, an artistic window into 2021 and beyond.
Picture a blend of local meets global.
Add in music, poetry, and visual art, all carefully curated and produced with purpose to stimulate the senses.
It's become a silver lining in an otherwise tumultuous year for the arts.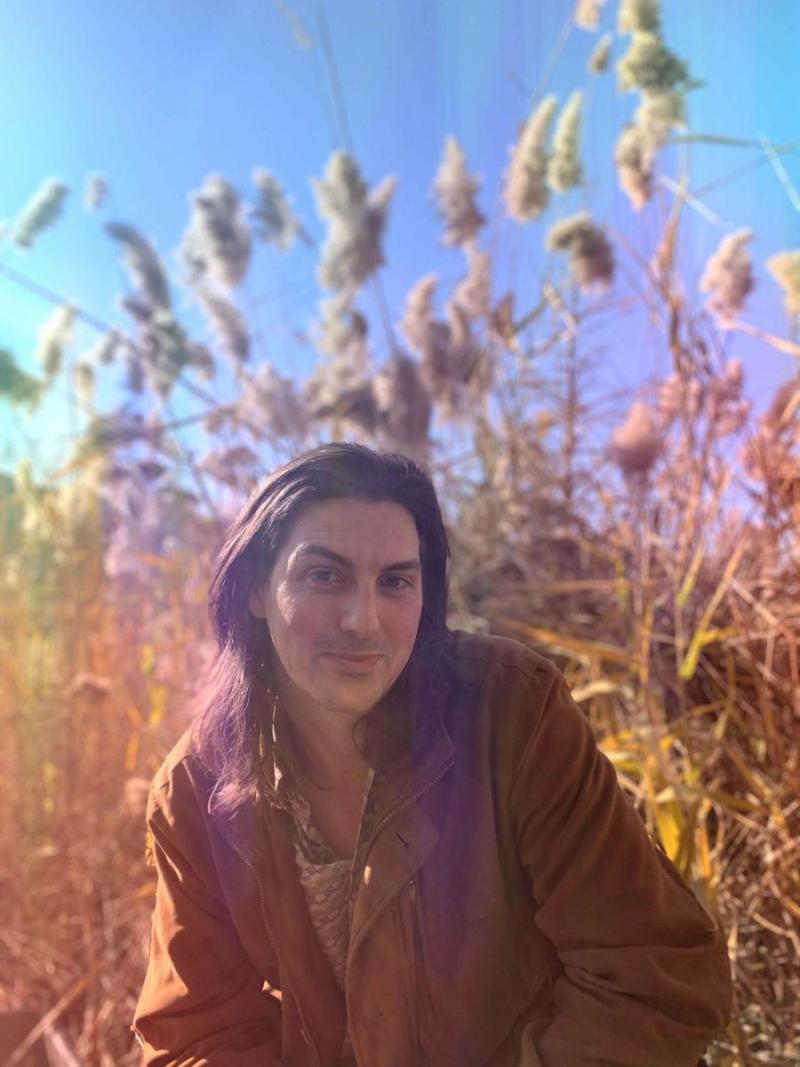 Michael Holmes
---
"Everything pointed to the label and then we decided to take that same intensity with the events and pour it into artist development and that side of things," Jordan David, co-founder of Music.Art.Ppl, said. "I think it was the right call because it just feels like we've rounded out the label and the collective and we were able to collaborate more with people around the world.
"That's always a nice feeling too, discovering artists within your city who are making dope stuff who are just looking for an outlet."
Perhaps best known for its staging of multi-disciplinary arts events in the before times, Music.Art.Ppl opted to see an opportunity where others saw an obstacle.
And it's really that simple.
Except that it isn't.
Who even thinks to start an indie label during a global event of this magnitude?
Music.Art.Ppl's Peter Albert explained it boiled down to a deeply rooted drive to creatively build community.
"We do believe as a collective it's a community effort and it's also a constant learning," he said. "To always improve and push more boundaries, you have to be open minded and willing to receive whether it's criticism, advice, feedback or just an internal effort of wanting to push boundaries and do more.
"We're always looking to the people who've been our inspiration, who've done it right, and taking that energy and that knowledge to inspire us to keep pushing."
The label signees to date include performer and poet Sarah Crookall, Joe McDonald's "flattop techno" project You Everyone Someone, Michael Holmes' emotive, expansive Leeward Hues alias and Gold Bonds, the rhythmic, experimental-pop duo of David Gervais and Matthew Gilmour.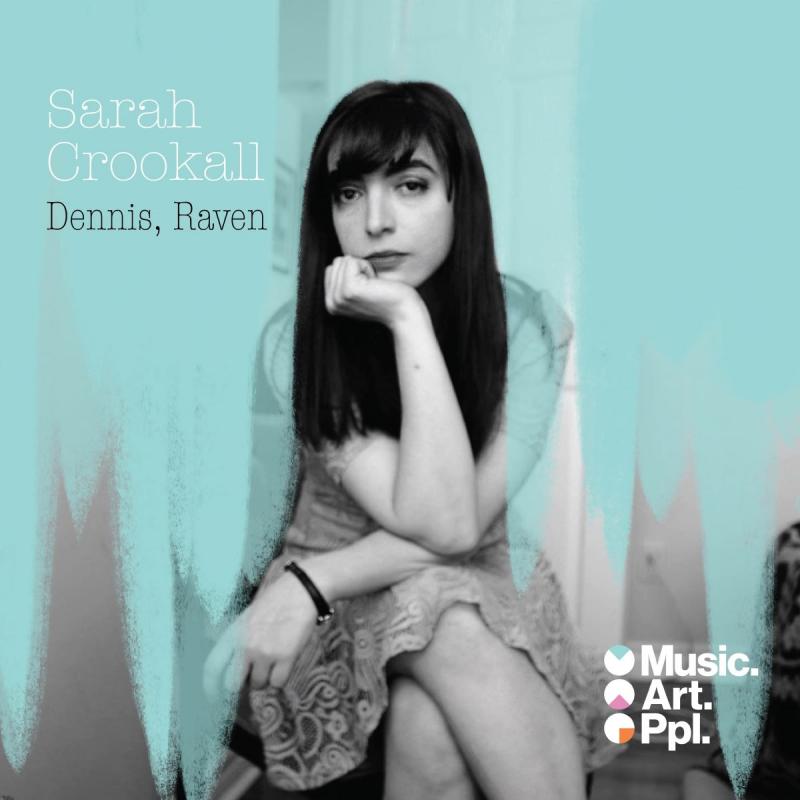 Sarah Crookall
---
Sarah Crookall joined forces with local creative Mike Scherling this past summer to produce a captivating video for "Dennis, Raven", a thought-provoking poem of hers that first came to light in the January edition of Bywords.
She explained being curious about the potential exposure offered via Spotify, but admitted to not knowing as much about the streaming platform from the artist perspective.
"They're doing a lot of their work on (Spotify) to get their artist's out there, so it seemed like a perfect fit to get my work out there at the same time they were launching the label," Crookall said. "I think that (Music.Art.Ppl) are doing really great things in the community, they're really active with events and I really appreciate that they combine a lot of different art forms."
Crookall will be releasing further audio work in partnership with the collective in February.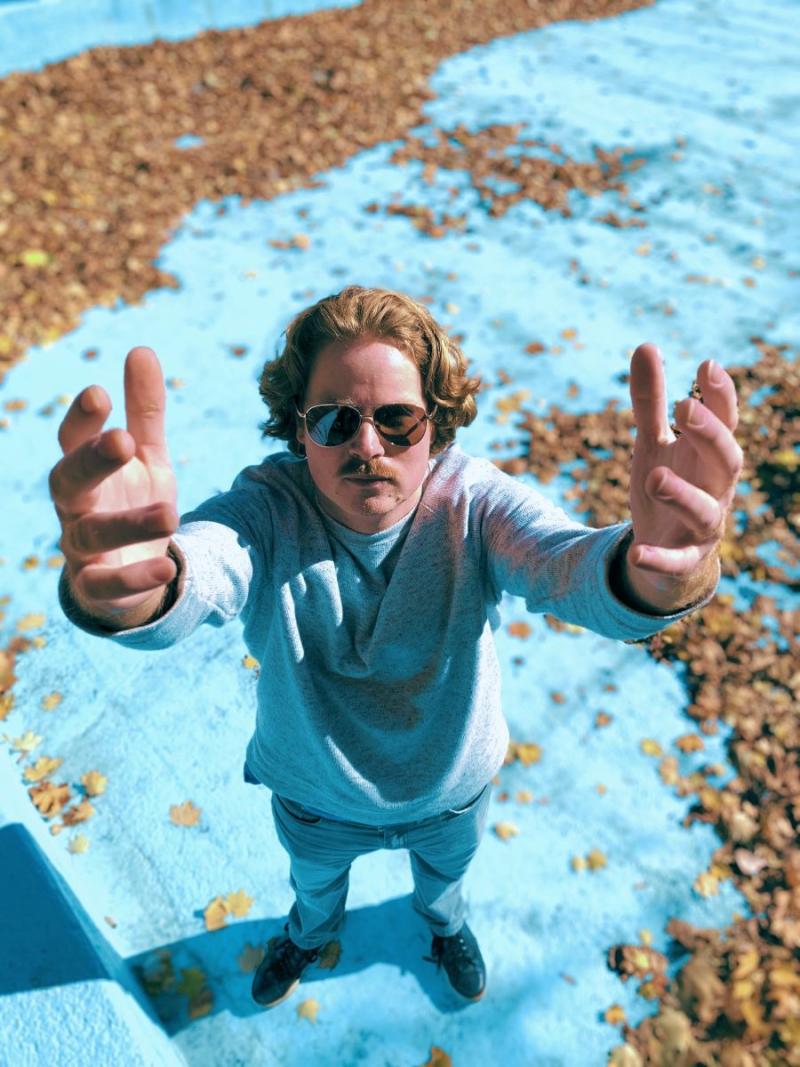 Joe McDonald
---
You Everyone Someone, musical chameleon Joe McDonald's pulsating, guitar-infused electronica, debuted his first single "YES" on the imprint in October.
After building a following in the roots, country and bluegrass scene as a member of The Ramblin' Valley Band, McDonald opted to dive into more production work to help keep himself busy while at home during the initial lockdown.
"I didn't know how long the lockdown stuff was going to go for, so I'm like I'm going to make ten electro tracks and then maybe release one of them," he said. "That was my goal at the end of March, I'll just learn what I can from it and if I don't release anything who cares, if I do, great.
"The one that I ended up putting out was the one I liked and I thought sounded pretty cool, and then when I was saying I was going to put something out I started talking with Jordan and Peter and then we decided to put it out together."
McDonald acknowledged he might have confused some people with his latest incarnation due to many knowing him as a country-blues picker, but said the response from most has been that they're digging the new sound.
You Everyone Someone's follow up to "YES" is entitled "Daylight Flying", another single from those earlier lockdown days, which is set to release on January 1, 2021. McDonald describes it as "less techno, but still dancey" akin to the stylings of French electronica artist Yuksek.
Sweeping, multilayered and diverse, Leeward Hues' ten track self-titled LP is the icing on the cake of a big year for Michael Holmes. He and his wife bought their first home together and welcomed their first born child prior to the album's release on November 25.
"I'm definitely excited to finally have put this out," Holmes said. "Technically, I had this mastered right when COVID hit.
"It was fun because I've just kind of been sitting on it, kind of like okay obviously I need to release this but like I said I was just trying to get my artwork and stuff together, obviously try to find a good way to put it out."
Holmes stated that as soon as Music.Art.Ppl approached him to inquire about his interest in putting the album out on their label, "it all just came together right then and there."
While he teamed up with his friend Arturo Brisindi to bring the song "Shimmer and Shift" to visual life in November — something Holmes plans to do more of with other Leeward Hues tracks in 2021 — the cover art came courtesy Minnesota-based collage artist Connor Dainty.
"It kind of has a sombre tone to it with the burnt orange, and then it also comes to life with the flowers," Holmes said. "I liked the lonely person down at the bottom who is kind of looking lost in a sense, because I guess this is my first solo record so it was just kind of funny, it's like a solo mission.
"I've had a lot of compliments, everyone seems to think it's pretty cool and trippy and all that sort of stuff."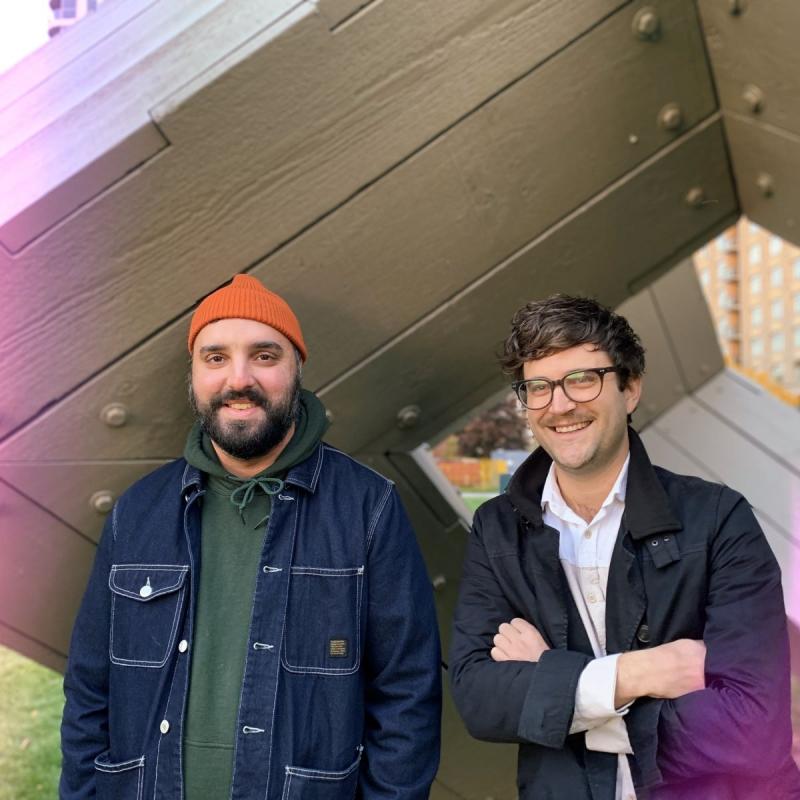 Matthew Gilmour and David Gervais of Gold Bonds
---
With warm, reflective lyrics, a resonating low end and an airy arrangement of guitar and synths, Gold Bonds' latest single "Growing Pains" strikes a familiar tone to what one might hear on Afterdark with Odario Williams.
A long-time friendship between David Gervais and Matthew Gilmour provided the foundational connection for what became 2014's "Gold Bonds", an LP comprising ten songs that was not the associated sound for either artist at the time.
"It started out as sort of a passion project that was a deviation from some of the more rocking punk rock bands that I've been in and he (David) has been in," Gilmour said. "We'd always had an affinity and kind of a soft spot for pop and R&B and electronic music, but we'd never formally experimented with it.
"I sent him (David) concepts for songs and then we would rehash them in his studio with all of his nice gear and then we eventually fully fleshed them out."
Fast forward to 2020 and the reissue of the "Gold Bonds" album in tandem with Music.Art.Ppl brings a more robust analog sound thanks to their use of vintage and what would be considered more traditional instrumentation.
For Gervais, the continuation of Gold Bonds has been a good way to keep focused on a positive — and nimble — creative outlet.
"Just having a one-on-one creative project back in the game was kind of like perfect timing," he said. "I had just written basically a full length for Mushy Gushy and we were getting ready to record it and then the pandemic happened and I wasn't able to have my band all in the same room at all.
"So with Gold Bonds, it was nice to just be like alright I'm going to drop a song that I've been working on for quite a while, and just start on brand new stuff. I've always liked doing small batches of songs at a time in bite-sized chunks."
Starting in February, Gold Bonds will stay true to that ethos by releasing a single a month and plan to later fold those songs into an EP.
Photos: Jordan David/Music.Art.Ppl
Recommended Articles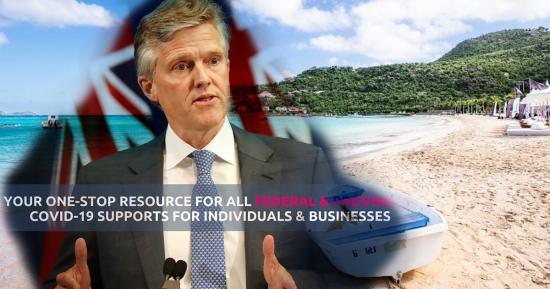 Ford has got to send a clear message and #FirePhilips. Now. If not, he is tacitly condoning the behaviour
Read full story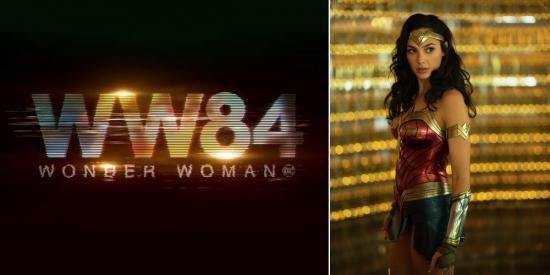 Gal Gadot stars in the sequel to the 2017 smash hit, Wonder Woman.
Read full story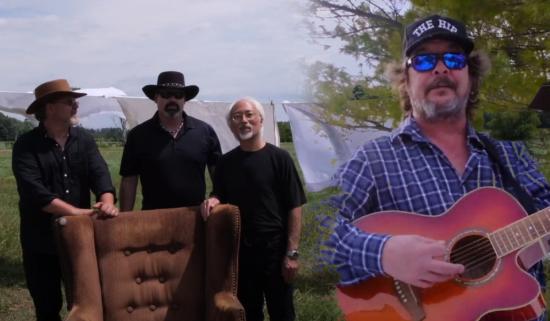 The tragic death of Ottawa musician and dedicated Hip fan Tim Schoorl pulled at heartstrings of Canadians
Read full story
Comments (0)
*Please take note that upon submitting your comment the team at OLM will need to verify it before it shows up below.