Life Animated! Top Picks for OIAF 2017
Ottawa Life's Festival City Series is back! We'll provide a unique look at some of your favourite events.
We'll go beyond the music with artist interviews, volunteer profiles, concert reviews and spotlights on
the tastes, sights and sounds of the festival season.

Your city! Your festivals!
Like a good sunscreen, Ottawa Life has you covered.
---

Remember those Saturday mornings when, sleepy-eyed and pajama-clad, you'd stumble downstairs, pour out your favorite bowl of sugar lumps they used to call cereal and plop yourself down in front of the tube for hours of cartoon awesome sauce? Don't you just wish every day could have moments like that?
Get ready because today the Capital becomes Toon Town again! The Ottawa International Animation Festival is back to give you a little slice of your Saturday mornings toon-athon with yet another stacked lineup of some of the best in world animated features and shorts. Better leave the Lucky Charms at home, though. Transformers Pjs optional!
North America's longest-running festival spotlighting animation really has something for everyone. There's toons for the kids, more adult-themed works, panels, parities and workshops. Actually, flipping through the festival guide is enough to make your eyes bug out Tex Avery style.
With hours upon hours of films to see or events to attend, Ottawa Life has a selection of picks to draw you in.
DAY 1
(Wed.Sept.20)

Startoon: Cartoons by Cartoonists
9:45 am - 10:45 am – Château Laurier - Big Jump Room (Drawing Room)
Last year Shaw Rocket Fund and Wildseed Studios combined to seek out an under-served group of Canadian animators. Their goal was to provide a showcase for the scenes new voices. This is your chance to hear first hand from the groups first finalists about bridging the gap between broadcaster and animator.
Night is Short, Walk on Girl
7:00 pm - 8:40 pm – ByTowne Cinema (GALA)
Set in Kyoto, this is a romantic comedy based on the bestselling 2006 novel of the same name written by Tomihiko Morimi. Fans of Masaaki Yuasa will be not be disappointed by this imaginative feature, as it shares a strong connection to his previous works and his innovative cult TV series. Eschewing the typical Japanese animation styles and typical anime conventions, Yuasa fully embraces the use of evocative colors and surreal storylines to weave an unusual and amusing tale of love.
Short Film Competition 1
9:15 pm - 10:35 pm – ByTowne Cinema (GALA)
This Gala (which also includes the opening ceremonies) features a mix of indie flicks, commercials, videos and student films. Selections include Boogie Stomp Pink, Any Road and Hi Stranger.
DAY 2
(Thurs.Sept.21)
Like, Comment, Share: How to Rock the Digital Content World
10:15 am - 11:45 am – Château Laurier - Big Jump Room (Drawing Room)
Let's be honest, we are in the social media age and the age is all about how many likes and shares your posts are getting. Online panelists and speakers join this discussion on how to choose the right channels and platforms for your content and just what you have to do to get it out to a wider audience.
My Dogs, Jinjin & Akida
11:00 am - 12:20 pm – ByTowne Cinema (GALA)
The film is set in the rapidly economically developing South Korea of 1983. A young teenage boy named Jaeyoung, who is struggling with a strained relationship with his rather remote father, has two dogs named Jinjin and Akida. It soon becomes obvious that Jaeyoung's father cares more for the two dogs than he does for his son. In an attempt to gain his father's attention, Jaeyoung releases one of the dogs into the wild, and this changes everything.
Eleven Moving Moments with Evelyn Lambart
5:00 pm - 6:20 pm – National Gallery - Auditorium
Late pioneering Ottawa animator Evelyn Lambart is the focus of a playfully contextualized film by Donald McWilliams.
Bob Sabiston: Walking Life
9:15 pm - 11:00 pm – National Gallery - Auditorium
One of two screenings of Sabiston's often dream like work combining hybrid animation to recreate reality.
DAY 3
(Fri.Sept.22)
Cartoon Network: 25 Years of Drawing on Creativity
5:00 pm - 6:20 pm – National Gallery - Auditorium
Come join Cartoon Network for a special screening of all-new original shorts from its critically acclaimed Artists Program, as well as some exclusive sneak peaks at favorites from past and present programming including Powerpuff Girls, AdventureTime, Steven Universe and many more!
Pixar's Coco: A Celebration for the Living and the Dead
5:00 pm - 6:30 pm – ByTowne Cinema
Get a sneak peek into the studios latest fim, Coco, with exclusive clips. Learn how the colorful and haunting backdrop of Mexico's Dia de los Muertos celebration will be brought to the screen by the artists and filmmakers.
The Breadwinner
7:00 pm - 8:40 pm – ByTowne Cinema
The Breadwinner is the newest masterpiece from the Academy Award nominated creators of Song of the Sea and The Secret of Kells. Based on Deborah Ellis' award-winning novel, director Nora Twomey's The Breadwinner tells the extraordinary story of an 11-year-old Afghan girl who finds strength in the love of her family and the power of storytelling.
Day 4
(Sat.Sept.23)

Animation Career Fair
9:00 am - 5:00 pm – Saint Brigid's Centre for the Arts - Kildare Room
Think you are ready to sharpen your pen and skills in the world of animation? This career fair is the perfect starting point to meet and great some of the giants of the biz. Don't forget to bring your portfolio.
Canadian Student Competition
1:00 pm - 2:20 pm – Arts Court – Theatre
A hidden gem in this festival, this out-of-the-competition competition shows of some of the best and brightest in Canada's young animation talent.
Lu Over the Wall
6:45 pm - 8:45 pm – ByTowne Cinema (GALA)
Masaaki Yuasa's most recent work revolves around a young boy named Kai, whose life is thrown into upheaval as a result of his parents' divorce. Kai finds himself displaced from his life in Tokyo and shipped to a small and lonely fishing village under the care of his father and grandfather. As Kai attempts to adjust to his new life in the small village he happens to meet a mermaid of local legend, Lu. Kai and Lu become fast friends and soon Kai feels he is able to confide his true feelings with Lu. Not all the villagers see Lu as the friend that Kai does, however, and trouble is on the horizon.
Nightowl
9:00 pm - 2:00 am – Innovation Centre - The Bayview Yards
The party of all OIAF parties with live music from a surprise act, techno duo Pelada and an all night dance off. Cosplayers will be on hand to sketch plus video games, treats and brews!
Day 5
(Sun.Sept.24)
Synesthetic Pub Crawl
5:00 pm - 6:30 pm – Arts Court – Studio
Synesthesia is a perceptual experience in which the stimulation of one sensory pathway leads to automatic, involuntary experiences in a second pathway. So what happens when you invite people to watch non-narrative animation films and serve them carefully selected beer samplers? Let's find out!

Best of OIAF17
7:00 pm – 9:00pm / 9:15 pm – 11:15 pm – ByTown Cinema
Catch up on anything you may have missed with these best of the fest showcase screenings.
Recommended Articles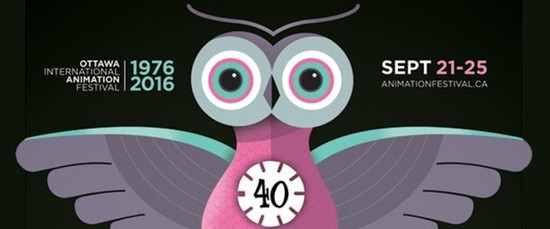 All photos by Andre Gagne. What do a recently unemployed Martian, a man who'd rather be a dog, a y...
Read full story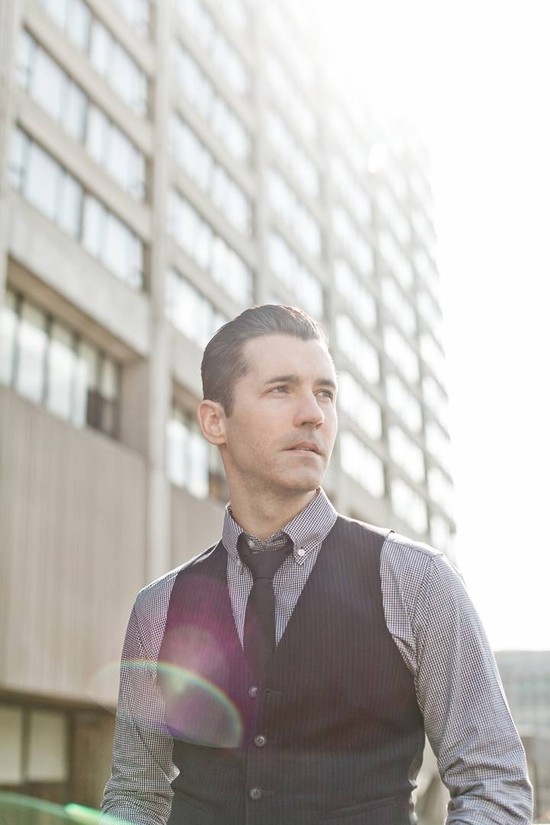 By Hank Reardon  "Every inch a king… The result is We Were Born to Glory, (Royal's) most upbe...
Read full story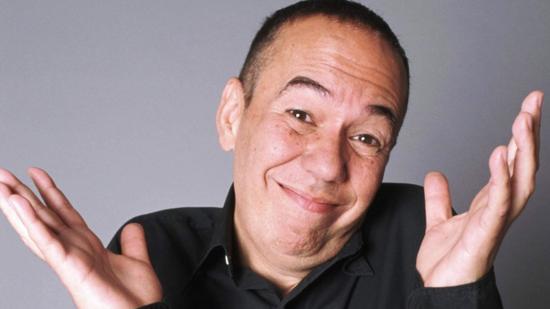 Comments (0)
*Please take note that upon submitting your comment the team at OLM will need to verify it before it shows up below.