Litterless Lunch Day
Photo: DALCINI section plate
---
At 8:00 a.m., when we are all already running late, trying to get the kids' lunches made and get caffeine into our veins, the last thing we are likely thinking about is the environmental footprint we are producing to get any kind of nutrients down our kids' throats and the BPA content of reusable packaging we might encounter in our kitchen (and that is only if we can find a top to actually fit the right container --- that is a parent's never ending battle).
However, when you think about it, there is a lot of waste that gets generated by lunch time. When you look at the big picture the numbers are staggering. There are approximately 5 million elementary students in Canada who have the potential of creating over 330 million pounds of garbage this year from lunches alone. That is a lot. And that is before we parents even contemplate that take-out salad or pasta or whatever we might eat.
That is just the waste side.
The story gets worse when you think about all the plastics and the nasty chemicals they have even when we try to be good consumers and reuse containers. I am at fault for using empty margarine tubs and yogurt tubs kicking around to send leftover food to school.
Nasty BPA leaching that wreaks havoc in our bodies occurs when the plastics are heated (which occurs when they are washed or heated in the microwave). So when you are trying to do a good deed for the environment by reusing plastics you could actually be causing harm to your family instead. It feels like you can't win.
Local sustainability expert and entrepreneur, Nita Tandon, has taken on the topic of both the waste and the chemicals. Until 2010, Nita had a career as a pharmaceutical and biotech professional but then stepped into another role which made her view the world in a new way: a mom. They say necessity is the mother of invention and so she put her skills to work.
She says that while BPA-free versions of plastic containers were out there, she says companies substitute BPA with two other hormone-disrupting chemicals which studies show are no safer.
So she set out to find a solution and so she created a line of durable, easy to clean and chemical-free food containers, Nita launched DALCINI™ Stainless housewares in 2015; a safe, simple, sustainable solution. Nita has won awards for her work, including the Startup Award at the 2016 Mompreneur Awards and earned a spot in the Top 25 Female owned Venture in Canada, in 2018. She lives right here in our incredible city.
Her products are stainless steel which means they are non-corroding, don't stain, are non-porous and have antibacterial properties (which is great if your kid leaves the containers in their locker and forgets to bring them home until what's left inside is ready to walk out by itself.)
In hopes of raising awareness of both these issues, Nita declared the third Thursday of September as 'Litterless Lunch Day' and that is today and so it is the perfect day to tackle the lunch dilemma.
So today, as Litterless Lunch Day, here are three simple ways to pack a lunch that's litter - and chemical-free and while they may seem obvious, they are worth repeating for sleepy parents and kids looking to make sure lunches are healthy.
Send fruit in its natural packaging - bananas, apples, and oranges are great options. If your child's school doesn't have a green bin, add an extra empty container in their lunch box for the organic waste that can be returned home for compost.
Batch-bake a week's worth of muffins, granola bars and healthy cookies. Made extra? Freeze what you don't need and you'll really be ahead of the game for the following week. These homemade goodies can be sent in your reusable containers and will avoid packaging altogether.
Invest in a set of stainless steel containers. Remember, even if your plastic containers say they're "BPA-free", it just means they're substituting one hormone-mimicking chemical for another and are actually shown to be no safer. Stainless steel is an excellent alternative that doesn't have any hormone-disrupting chemicals; plus it's easy-to-use, easy-to-clean, and easy-to-store.
That is music to every lunch-making parent's ears.
Recommended Articles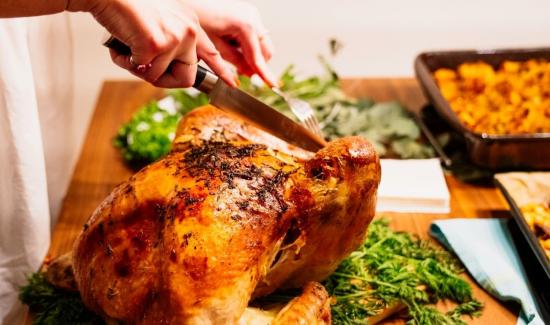 American Thanksgiving is nearly here, and with it comes a horde of happiness and joy at being with your loved ones.
Read full story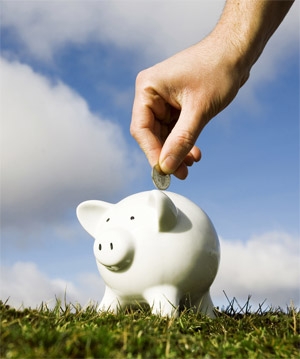 Pooled Registered Pension Plans (PRPPs) are Canada's latest pension-planning tool. To pool or not...
Read full story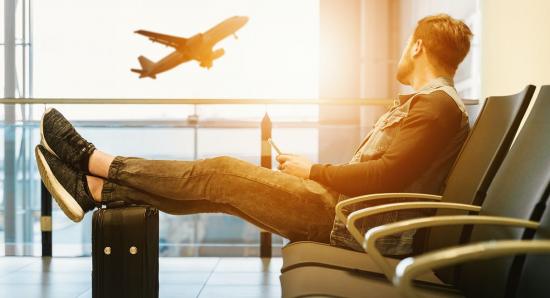 Travelling is more common for some men who do business internationally or have a strong desire to see the world
Read full story
Comments (0)
*Please take note that upon submitting your comment the team at OLM will need to verify it before it shows up below.