Politics
Little Risk Big Reward - Why Caroline Mulroney is the Smart Choice for Conservatives
Little Risk Big Reward - Why Caroline Mulroney is the Smart Choice for Conservatives
The four candidates running to replace former Progressive Conservative Party leader Patrick Brown will face off in Ottawa today in the second and final debate before the leadership vote begins this weekend, with the result to be announced March 10. The party was thrown into chaos after the resignation of former leader Patrick Brown over alleged (and unproven) sexual and financial misconduct concerns this past January. Two weeks after resigning, Brown re-entered the new leadership race in a bid to reclaim his position only to drop out yet again earlier this week. Former Tory legislator Christine Elliott, Toronto lawyer and businesswoman Caroline Mulroney, former Toronto city councilor Doug Ford and social conservative advocate Tanya Granic Allen are all taking part in the second and final debate taking place at Ottawa's Shaw Centre. The race is close and the decision Conservative voters make in selecting their new leader will most likely determine who will be the next Premier of Ontario. Liberal Premier Kathleen Wynne is widely disliked in the province and is currently at the bottom of the polls.
Ready Now
Christine Elliott is the 62-year-old former MPP, lawyer and mother of three adult sons. Her late husband, Jim Flaherty, was a former federal and provincial finance minister and a much admired and respected tour de force within the Canadian business, political and social circles. Elliott served honourably as MPP for Whitby-Oshawa for nine years and ran twice unsuccessfully for the party leadership - first in 2009, where she finished third and then again in 2015, where she lost to Patrick Brown. She then left politics to take a job as the Ontario Patient Ombudsman. She has a particular and personal interest with health-care and disability issues, mostly because one of her triplet sons, John, has special needs. By all accounts, she was an excellent Ombudsman and received high praise in this role from many quarters. After the Brown resignation, Elliott decided to leave this role and give politics one more go in a final bid to lead the provincial Tories. Elliott, a fiscal conservative, states that she is concerned about hydro rates and high taxes. She also has a real concern that Ontarians are finding it harder to take care of their families and to continue to do business in the province. She opposes a carbon tax and says that parents need to be consulted on sex education. She declares she is ready to be leader and to take the Conservative Party into a successful June campaign against the Wynne government. She believes that she can begin implementing the change required in Ontario starting from day one as Premier, unlike her opponents, Doug Ford and Caroline Mulroney, who have no legislative experience. Other than criticizing Mulroney and Ford for this lack of experience, she has been running a very positive campaign. She says that it is important for all the party leaders to share ideas and then present the best ideas to the Conservative membership, followed by the province.
Ford Nation
Etobicoke's Doug Ford is a 53-year-old businessman, father of four adult daughters and spouse to Karla. He is the son of the late Doug Ford Sr., MPP, and brother of the late Rob Ford, the controversial former Mayor of Toronto whose time in office was either a great success or an absolute disaster depending upon with whom you speak. Doug Ford served one term as a Toronto city councilor when his brother was Mayor, acting as his key adviser and staunch defender. He inherited the Ford family's loyal group of political supporters. The self named 'Ford Nation' is composed of people from across the political spectrum (mostly conservatives) who are just plain fed up with what they see as big spending liberal and socialist governments. Their solutions to problems usually involve the words "cut spending," "cut taxes" and "stop the gravy train." Regardless of what people thought of Rob and Doug Ford at City Hall, they did successfully cut 1 billion dollars from City of Toronto government spending within the first 18 months in office, without raising taxes. Doug Ford further built his political credibility with Ontarians when he placed second to John Tory in the 2014 Toronto mayoral race. Ford is the President of Deco Labels and Flexible Packaging and can speak credibly about the negative and erosive impact the Wynne government's tax and wages policies have had on the province's businesses and economy. For him, reigning in the provincial debt is a priority. He would kill any carbon tax and re-open the sex education curriculum debate so that parents would have more input. Ford believes parents always have the first say in what children learn. For many, Doug Ford remains a polarizing figure and whether or not his blunt and at times uncompromising positions would sell outside his base in the GTA is questionable. He could probably beat Wynne, but his selection as the Tory leader would definitely help the left to coalesce around an anti-Ford vote. To win a strong majority, Conservatives must sway the Liberal middle switch voters, those who are socially progressive yet fiscally conservative and more business oriented. These voters would have a hard time bringing themselves to vote for a Doug Ford ticket and that could hurt the Conservative party at the polls.
The Social Conservative
Tanya Granic Allen is the 37-year-old president of Parents as First Educators from Welbeck, Grey County, Ontario. Married to husband Jonathan and the mother of three girls and one boy, she is a political social conservative activist and professional organizational consultant. She is also a potential spoiler in the race. She is articulate and smart, but like Doug Ford, appeals to the right wing elements of the "progressive conservative" caucus and can come across as uncompromising and strident. Her main focus is to repeal the Liberal government's updated sex-education curriculum. She says she is "running for PC Leader to be a strong voice for those who have been shut-out — that includes opponents of Kathleen Wynne's sex-ed curriculum, pro-lifers, free speech advocates and social conservatives. They need a voice and I'm here to be that voice." Regardless of what happens in the leadership race, Granic Allen has already won a political victory by holding her own among the other candidates and clearly articulating a vision that some in the Conservative party share. She may bleed support from Doug Ford, but the idea that she would be appealing to Ontarians in a general election is fiction.
Low Risk High Reward
Caroline Mulroney is a 43-year-old lawyer and businesswoman. Married to Andrew Lapham and mother of four children (two daughters and two sons), she is the only daughter and eldest child of the former Conservative Prime Minister Brian Mulroney and his wife, Mila Mulroney. She is the officially nominated Conservative candidate in York Simcoe, located an hour north of Toronto. Caroline Mulroney launched her campaign with her family at her side on Super Bowl Sunday, saying she was committed to "running a positive, unifying campaign". She's shown that she can take a punch and give one when needed. Both Christine Elliott and Doug Ford took some serious opening round shots at her. Elliott was the first to suggest that Mulroney doesn't have the political experience as a legislator to be Premier. Mulroney countered this by stating that though she may be a political rookie, she will bring a different kind of experience to Queen's Park if she's elected not only as an MPP, but as leader of Ontario's Progressive Conservatives. "I've been working for 20 years in law and business, I started a charity, and I've been doing that while raising kids," she argued. She then took a soft jab at Elliott, criticizing her for "giving up on politics when she accepted the patient ombudsman job from the governing Wynne Liberals". Her response was a message from Caroline Mulroney stating that she is no novice and understands that politics is a contact sport. Opponents ignore at their peril the fact that Caroline Mulroney grew up at the heels of her combative father's campaigns as he won back-to-back Conservative majority governments nationally. So far, Mulroney has been very successful at attracting more support from sitting conservative MPPs than Elliott. That may be the clearest signal that the current provincial caucus may want the party to move away from controversy and turn the page to take on the Wynne Liberals with a completely fresh face and message.
This narrative is further evidenced in the response to Doug Ford's criticism of Mulroney "for living most of her adult life in the United States." Mulroney quickly shot back, dismissing his remarks by saying "I've lived the majority of my life in Canada and Ontario," before quickly pivoting to note that Ford's "on-the-fly" policies would cost the province billions of dollars. When Mulroney was asked about comments that a female Doug Ford supporter made to a CBC News reporter about not wanting another female premier, she responded saying, "I'm shocked. We have a female premier of Ontario right now. We need to have the most qualified person as the premier of Ontario, and that's what this is about. As a woman, I'd love to have more women represented in politics. But this is really about the most qualified person." Caroline Mulroney's qualifications are impressive. She has degrees from both Harvard and New York University. She is a former financial analyst, a lawyer, business fund manager and charitable foundation director. She is fluent in French, which will be an important factor with Franco-Ontarian voters in Eastern Ontario, and also speaks Spanish and Serbo-Croatian. In the 1990s, she worked as a financial analyst at Bear Stearns and then as a lawyer and associate at Shearman & Sterling before becoming an Associate Director of the NYU Center for Law & Business. She and her husband moved back to Toronto in 2005. She also co-founded The Shoebox Project, a non-profit that provides toiletries to women living in shelters. Mulroney retained her job as Vice President at Bloomberg Sen, a Toronto investment counseling firm, until she took a leave of absence in August 2017 as part of her campaign for the York-Simcoe seat. She has been a member of the board for the Sick Kids Foundation, a Governor of the National Theatre School of Canada and a member of the Board of Directors of the Fraser Institute.
In many ways, Caroline Mulroney is in a similar situation to her father when he ran for the federal Conservative Leadership in 1983. At that time, the Tories were in a rut and just couldn't seem to beat the tired old Liberals. Brian Mulroney presented himself as the voice of change, a 44-year-old charismatic lawyer with a young family, an easy charm, a strong disciplined political team, private sector experience and a winning personality. All these factors combined to help him win the leadership, unite the party and crush the federal Liberals in the 1984 election.
In an interview with Ottawa Life Magazine, Caroline Mulroney said that she brings experience and a new perspective on how to get Ontario back on track. "It's been 15 years of Liberal government and people are sick and tired," she says. "They really want something completely new, something different." She adds that "I talk to a lot of young people - university and college students and others and they tell me that they are very concerned about their future in Ontario. Most are worried about the cost of living and just affordability in general. Because of the housing crisis, many believe they won't be able to afford to buy homes where they live. After years of Liberal mismanagement, it's harder than ever to raise a family or take care of your loved ones, and that needs to change".
Mulroney says that the Liberal government has misspent and wasted billions of dollars, making debt and energy issues big concerns of hers. "With regards to hydro and the provinces energy agreements and related problems, I would first need to examine the books and see where we are at - you know there is an old saying that if you find yourself in a hole, stop digging. I would need to review what deals have been made before taking an action". She cites the Samsung deal as just one example of where the liberals made wrong choices that negatively impacted Ontarians. Mulroney is referring to the Ontario Liberal government's Samsung 2009 green energy agreement that took $10.5 billion from future Ontario hydro bills and payed it to a Samsung consortium over 20 years. In return, Samsung was to deliver green energy and build factories in the province, employing 900 people. In 2013, the Ministry of Energy advised the Wynne government that it could save hydro customers $5.2 billion by terminating the agreement because Samsung was in serious breach of the terms. Rather than terminating the agreement, the Wynne government renegotiated it, saving only $3.7 billion and leaving $1.5 billion in costs to Ontario taxpayers. Samsung never created the 900 jobs they promised in the original deal.
Mulroney says that her first priority in fixing the hydro problem would be to ensure Ontarians have access to affordable hydro. On the controversial carbon tax, Mulroney said she's "not in favour of taxes as a conservative," but adds that "if a tax is coming down from the federal government, it's likely best for the local government to decide where the money goes". She says she will not roll back the wage hikes imposed by the Liberals, but observes that the Liberals have been in government for a long time "and they only decided this was essential for Ontarians six months before an election."
When asked what she thinks about the Wynne government attacking the veracity of the Auditor General's reports the past three years running on matters related to government mismanagement, she says, "I don't know why this government is constantly attacking the Auditor General. She is widely respected and plays an important role and I would look forward to working with her and to being respectful about the reports and information she puts forward." On social issues, Mulroney is committed to ensuring that parents can find affordable, quality child care where they live. She would implement programs to reduce the strain on families by improving both access to and education about hospice and palliative care in Ontario. "We have to help families, make life more affordable and care for those in need," she says. She would not roll back Premier Wynne's sex-education legislation, but would consult with parents and communities on the policy moving forward." Ontarians are crying out for change and they are depending on the Conservative party to get things right this time," says Mulroney.
Caroline Mulroney is a smart, articulate, savvy, measured and compassionate leader. She would be a striking, formidable and substantive contrast in an election against Premier Kathleen Wynne and her very left agenda. Mulroney is the low risk yet high reward candidate in this race. The real issue is whether or not the Tories will do the right thing and elect her as leader or blow it a third time and take us back to the future.
Recommended Articles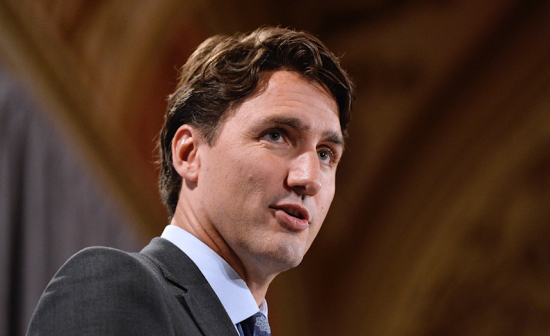 Pushing Wilson-Raybould to reconsider a deferral of the prosecution agreement, Trudeau placed his own agenda above the letter of the law.
Read full story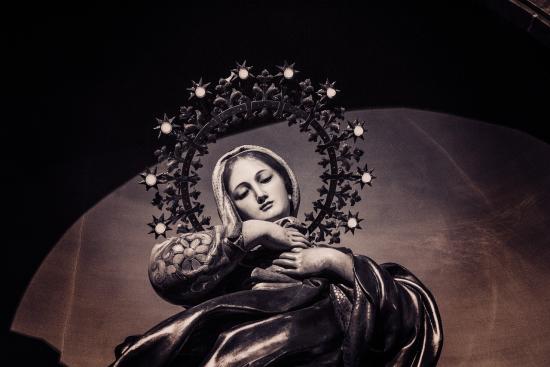 Ireland voted to repeal the Eighth amendment of its constitution on May 25th 2018, putting an end to the country's 35 year abortion ban in defiance of catholic conservatism.
Read full story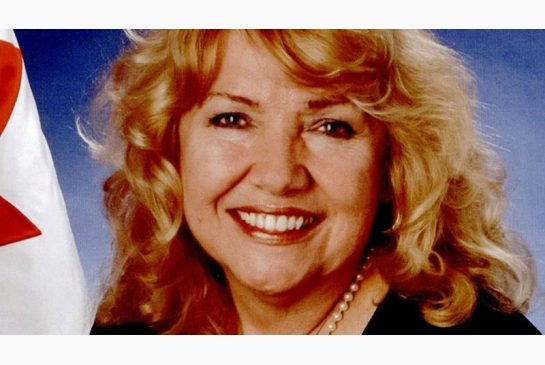 Lynn Beyak is not someone who would usually make much of an impression on the public world, with her background in real estate, insurance, and selling cars.
Read full story
Comments (0)
*Please take note that upon submitting your comment the team at OLM will need to verify it before it shows up below.