Travel
Livin la vida local in Puerto Escondido
Livin la vida local in Puerto Escondido
When touristic spots become overdeveloped it deters. With the impending reality that winter is here for many more months to come, plenty of us are looking to sink our toes into the sand at some far away, snowless haven.
Puerto Escondido is Mexico's best kept-secret, a destination that promises not to deter (or disappoint). Located on the southern tip of Oaxaca state's Emerald Coast, vacationers have access to the best swimming, surfing, and dining experiences unlike any vacation spot in North America.
Puerto Escondido's lauded Vivo Resorts is the brainchild of former Canadian alpine skier and two-time Olympian, Cary Mullen.
Over the span of four years, Mullen researched over 30 beachfront destinations and traveled to 15 of them before settling on 75 acres fronted by 20km of white sand beach in Puerto Escondido.
"When I went to Puerto Escondido on one of my scouting trips I just knew," said Mullen. "My heart and my gut told me this was the place."
The third-generation developer weighed each locale against 44 factors of which Puerto Escondido outshone popular destinations including Hawaii, Dominican Republic and the Bahamas.
The climate in the area is desirable for vacationers, with temperatures hovering around 30 degrees Celsius year-round and very little precipitation in winter months. According to Mullen's research, there have only been 4 hurricanes along the Oaxacan coastline in the last 165 years.
"I believe that vacationers are going to get more savvy with their online research and they're gonna say if I only have a week or two I am going somewhere I'll be guaranteed great weather," says Mullen.
Four years, 15 countries and 44 factors later, Mullen's vision has matured into a resort destination that promises a healthier, happier and more connected life.
The Resort
Upon arrival at the oceanfront, gated community, you will pass through the 53,000-square-foot clubhouse that is the social heart of the resort. A state-of-the art spa, kid's club, general store, yoga studio, library and sports lounge are just a few of the many amenities that can be found in the clubhouse.
The resort is made up of condos and private villas that can be both rented and owned. Each residence is built with the highest design standards in mind including granite kitchen counters, designer faucets, stainless steel appliances, custom lighting and wide angle windows so that the ocean is visible from every room on the resort!
Oaxacan cuisine redefines Mexican food and Vivo's Ernesto's is a great place to start! Led by executive chef Rene Martinez, Ernesto's stays true to their farm-to-table mindset by relying on regional markets for fish, beef, fruits and vegetables.
Mescal is the local liquor of choice in Oaxaca, so it's no coincidence that Vivo's sports bar is not only named Mezcalina's but also serves some of the best margaritas in town!
Vivo can facilitate a wide variety of adventure activities for guests, including sea safaris, fishing trips, ecological tours and scuba diving. While it might seem tempting to spend most of your time sipping cervezas from the resort's thatched-roof swim-up bar, there is so much more waiting to be discovered.
The Region
The culture and customs of the various ethnic groups in the region are still present today, making Oaxaca the most diverse state in Mexico. For those looking to discover the Oaxacan culture firsthand, the public market is a great place to start! Open daily and only 30 minutes from the resort, Mercado Benito Juarez features hundreds of vendors selling various goods and services. As you navigate through the adjacent rows of handmade clothing, baked goods, local meat and fresh fish you'll see how much of a timeless ritual this is for locals.
Laguna Manialtepec - about 20 minutes from the resort - is one of the most popular fishing and birdwatching spots in the region. The extraordinary ecosystem lined with mangroves is home to over 300 tropical birds. Many different guided tours are available, but Hidden Voyages Ecotours is highly recommended. As the boat navigates through the 15km long channel, an Ornithologist will guide you through the history of the lagoon and rich diversity of both its plant and animal life. When the channel begins to narrow and palm trees replace the mangroves, you'll hopefully have the chance to disembark the motorboat and sip from a freshly cracked coconut at the nearby coconut plantation. The motorboats hold between 4 to 12 people and the tour usually takes around 3 hours. If a whole
coconut wasn't enough to fill you up, La Puesto del Sol offers a range of classic Mexican dishes including tamales, chilaquiles, tostadas and deep-fried seafood.
If beach time is what you seek, Puerto Escondido is the place to find it! While there are many beaches to choose from, Playa Carrizalillo is a fantastic little cove with a white sand beach and vibrant blue waters to swim in. The 167 steps from the top of the cliff down to the sea are well worth it once you're floating atop the soft waves or lounging under a kaleidoscope of colourful umbrellas. Enjoy a hilltop lunch at Villas Carrizalillo Hotel's in-house eatery Espadin. You must try the sweet plantains to start, followed by the fish of the day.
As much as I have done my best to describe Vivo Resorts and the authenticity of the surrounding region to you, it is not something to be told. It is something to be experienced firsthand which is why snowbirds and short-time vacationers should consider Vivo Resorts for their next winter destination.
Recommended Articles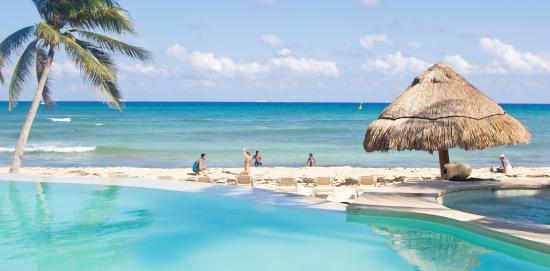 Refreshing swims, beachfront hammock snoozes, chic dining, Spanish guitar melodies, 5th Avenue shopping sprees, lush gardens and pampering spas are just a few of the things awaiting you here at Playa del Carmen's authentic Mexican resort hotel.
Read full story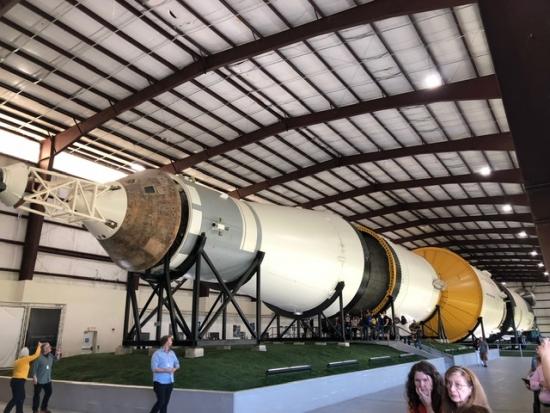 What makes Houston a great place for your family's next getaway isn't the opportunity to get away from it all – it's the chance to get right in the thick of things.
Read full story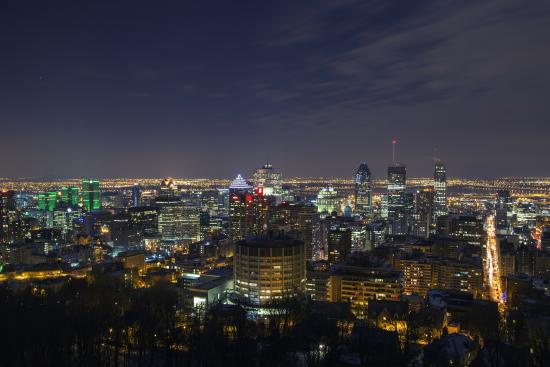 The city is always brimming with new restaurants, new bars, incredible hotels and unique cultural experiences.
Read full story
Comments (0)
*Please take note that upon submitting your comment the team at OLM will need to verify it before it shows up below.