Living Large at the Ritz-Carlton Montreal
A view of the Palm Court, leading into the opulent Oval Room. Photo by Moetreal.
When my girlfriend Kathleen and I stepped into the fantastically elegant lobby in the Ritz-Carlton Montreal last Saturday, I immediately thought of the book buried in my backpack: The Remains of the Day by Kazuo Ishiguro.
In the novel, an elderly butler named Stevens tours the English countryside and reflects on his long life serving lords and aristocrats. Most of the story is set in giant mansions and sprawling estates named 'Darlington Hall' or 'Easterly House.' So when I saw the Ritz-Carlton Montreal lobby, filled with plush chairs, marble pillars and golden trim, it was hard not to feel like I'd strolled right into the book.
Kathleen and I were visiting to explore the Hotel's 'Because Everyday is a Celebration' open house, set to showcase the long list of milestones you can celebrate in the Ritz-Carlton Montreal's lavish event rooms. I immediately realized how appropriate the open house's title was, I'd only been in the lobby a few seconds and I was ready to start celebrating.
Checking In
Things only got better after a concierge greeted me by name before showing us into our Junior Suite and explained how to adjust the lights and curtains by swiping our fingers on a small panel 'like you're using an iPhone.' Right then I realized the biggest difference between the hotel and the world inside The Remains of the Day. In the book, Stevens is looking back on his life as the world moves on without him, but the freshly renovated Ritz-Carlton Montreal is a hotel with its eyes set firmly on the future.  
Beyond the panel that adjusts lights, closes blinds, calls for service or sets the room to 'do not disturb,' the suite also had a 47' inch HD TV, a USB charge port built into the desk and a heated-seat toilet with a control panel that would feel right at home in an airplane cockpit.
The technology didn't take away from the suite's elegance one bit, or detract from its early 20th century aesthetic. The room exuded understated luxury. Its king-sized bed was beautiful but cozy, with a powder-blue couch at its foot.
The bathroom seemed to go on forever. It had two separate rooms, each with a television. The second room even had a towel-warming rack, something I didn't know existed but have needed all my life.
It was hard for us to tear ourselves away from the gorgeous room, but after a few hours we wanted to see at least a little bit of Old Montreal.  We walked down some of the narrow streets and found a fabulous restaurant called Les Pyrénées that had a fantastic veggie burger and borderline-telepathic servers.
The Open House
Sunday morning brought with it the reason for our trip. After what we'd already seen in the hotel I couldn't wait for the open house to start, so around 8 a.m. I leaned out of bed and opened the blinds with a slide of my finger to let the sunlight in.
By 9:45 the lobby was buzzing and vendors showcasing gems, coats and custom perfume stood below the Palm Court's sparkling chandeliers. Kathleen and I were a bit early, so Katia, the hotel's Public Relations and Sponsorship Director, whisked us off to the Green Room.
The idea behind the overall open house was that each room represented an important milestone. There was a room for wedding receptions, baby showers, bat mitzvahs and the second-floor green room was set up for that most noble tradition, the spa day.
The room was instantly relaxing, and served as a preview of the new Spa St. James, which is moving into the Ritz-Carlton Montreal from its old location a few blocks down the road. The future spa will have 5,500 square feet of space with 12 treatment rooms and a hair salon. The spa's Director, Jordan St. James was incredibly down to earth.
"We tailor to every single client that walks in the door," he said. "If it's a client that we see on a weekly basis and they come in, we can see if they're feeling sad and if they're needing a little extra TLC. And we provide that."
[wzslider transition="'slide'" info="true"]
Kathleen and I left the green room half-an-hour later with some candy, fresh makeup and in my case, slightly trimmed eyebrows. Our next stop was the open house's centrepiece, the wedding displays in the Palm Court Lobby and Oval Room.
To say that the inside of the Oval Room looked like a fairytale would be an understatement. It was absolutely glamorous, and drew you in with bright floral arrangements, purple lighting, painted ceilings and a swinging jazz band. It was the sort of venue that makes you want to immediately find someone to marry just so you can have your wedding there.
Outside, the Palm Court was warmly decorated and smelled like fresh perfume. A huge painting of Artemis the huntress looked over the sharply dressed guests who chatted and stared up at the ceiling's painted palm leaves.
Upstairs the rooms were outfitted for more private milestones. The blue room was set up to host a baby shower, and balloons and brightly-coloured desserts took up the entire back wall. Across the hall, the gold room showcased all the different styles of bar mitzvah or bat mitzvah the Ritz-Carlton Montreal can host. The diverse décor came from a party rental company called Celebrations, who provided an entire colour-wheel of kosher macaroons.
After a few more glasses of champagne and a fair few trips to the Oval Room to marvel at the reception, Kathleen and I realized that checkout time was approaching. We grabbed our bags full of notes, spa samples, candy, balloons and custom perfume testers and headed up to our room to start packing up. The weekend wasn't quite over — we had some ideas for lunch and a plan to hike up Mont Royal Park — but still, it was hard leaving the hotel.
Although the Ritz-Carlton Montreal open house did a fantastic job of showing how it could make some of life's greatest celebrations even more special, when you stay there, the gorgeous building, friendly staff and little perks, like the towel warmers, really make every moment feel special.
You can find out more about everything the Ritz-Carlton Montreal has to offer at ritzcarlton.com/montreal.
Recommended Articles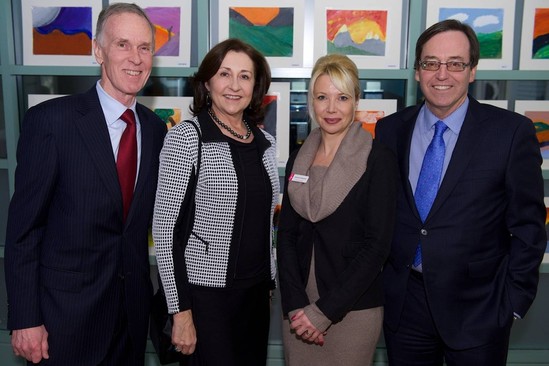 Left to right: Chris and Mary Ann Turnbull, OAG Director and Chief Executive Office, Alexandra Badza...
Read full story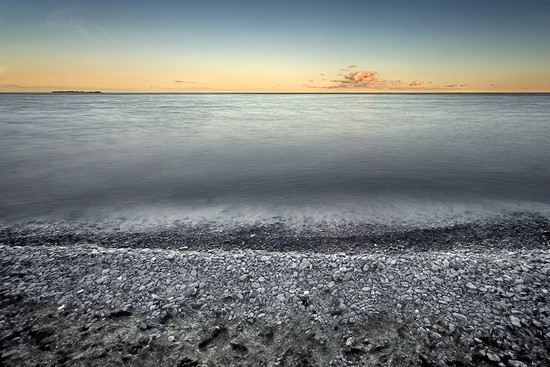 All photos by Mark Schacter.  After travelling the world and publishing three books of photography,...
Read full story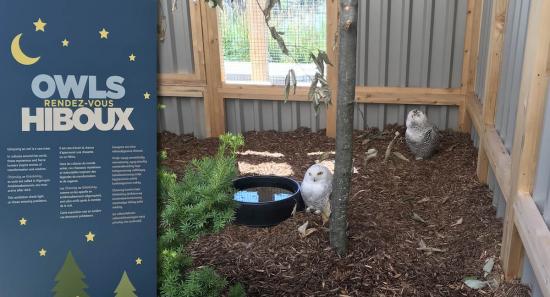 "Owls Rendez-vous" opens today at the museum's outdoor plaza and features a variety of live owls (and an eagle!) in specially constructed habitats.
Read full story
Comments (0)
*Please take note that upon submitting your comment the team at OLM will need to verify it before it shows up below.