Arts & Events
Lloyd Frost Provides Social Commentary with a Groove
Lloyd Frost Provides Social Commentary with a Groove
Photo courtesy of Ben Dionne © Blue Plazuela Music.
Lloyd Frost has many tales to tell.
Frost is a Montreal-born singer/songwriter and musician who lives and plays his songs in Ottawa.
Lloyd has recently released The Sun Is Rising and Other True Stories, an 11 track album. People have told Frost that it is a bit of an unusual album, and Frost agrees.

While each track features a different genre (ranging from rock to Latin), Frost says that the one thing that holds it all together is his voice.

The creation process was an organic one for Frost. While recording, it was suggested that Frost invite Latin musicians to play on the track "In Everyone's Eyes."  While on a trip to Nicaragua, Frost reached out to folk and protest Nicaraguan musician Luis Enrique Mejia Godoy.
After listening to Frost's recording of the song, Godoy agreed and provided Frost with a crew of musicians. Frost says that the band provided a great live and Latin feeling to the track.
Along with the record, Frost poured his soul into the creation of two films and a photo exhibit.  Frost describes the connecting theme among the projects as something that he likes to call "social commentary with a groove."

While we discussed Frost's pursuits, it quickly becomes clear that Frost has been very busy.
Frost's first film, In Everyone's Eyes, has been screened around the world and has won two awards: Best Music Video at the Awareness Film Festival 2014, a well as Best Art Short-Short Film at the Eugene International Film Festival 2013.  
Filmed entirely in Cuba, Frost describes the film as a poetic and slyly subversive look at the life of Cubans.
Although Frost acts as the singing narrator through the film, he believes that the real star of the short is the Presidio Modelo.
The Presidio Modelo is an abandoned Cuban Panopticon prison that is now derelict and open to the public. At one time, however, the prison had held brothers Fidel and Raul Castro.

Frost used the prison during filming, and describes it as very peaceful, very sunny and quiet.  
"I filmed there twice and nobody came in. All you could hear was the clip clop of horses' hooves. It's a very strange place. It's really emblematic of what Cuban people have told me: 'We live in an open prison.'"
The second and most recent  film, titled The Sun Is Rising, is a musical short based on two songs off of Frost's album: 'The Sun is Rising' and 'December 12/8.'
The film examines the armed conflict and fatal shooting at Parliament Hill, as well as Charlie Hebdo in France. Filming took place at the National War Memorial here in Ottawa in 2014, as well as in Paris and the French Pyrenees in 2015.
Frost explains that the film takes the audience through three stages: naïveté, awareness and question.
The film made its debut at The Toronto Independent Film Festival, and is currently in submission for many other film festivals.
After completing the album, Frost felt the need for a visual component.
"After the album, I knew I had to make a visual representation. I realized that I had to produce it myself. (The) Cirilo and Hebdo (shootings) happened, and I knew that I had to document it. For many years I've been doing travel writing and photography, so that was the natural outgrowth of the album."
Frost's photo exhibit can be viewed at Vistek Ottawa In-store Gallery until November 6th. Titled Singer of Songs and Stills, the photos on display are captures from Frost's visits to Cuba and France.
On October 24, Frost debuted his album The Sun Is Rising and Other True Stories at SAW Gallery. With a room full of attentive people and outstanding food being served by Le Caveau Mediterraneen, Frost says that the event was a success.
The Sun is Rising and Other True Stories can be purchased at www.lloydfrost.com and CDBaby.com as a digital download or physical copy. Physical copies of the record can also be found at both Compact Music locations in Ottawa.
Recommended Articles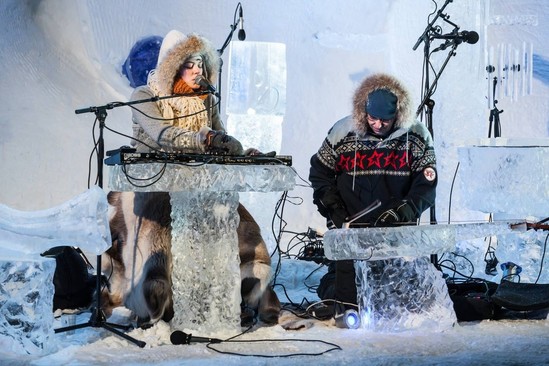 By Marie Harbo Dahle Norwegian percussionist and ice musician Terje Isungset creates music from ins...
Read full story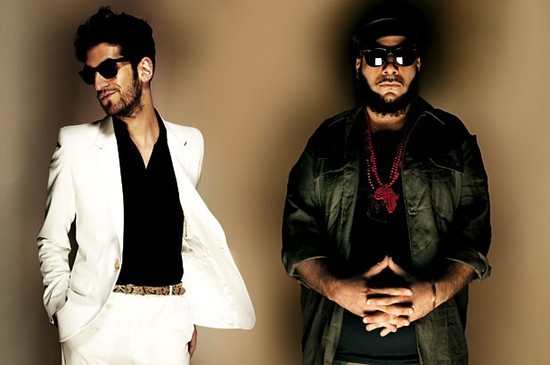 Chromeo...They're just as cool as they sound and consider themselves to be "the only successful...
Read full story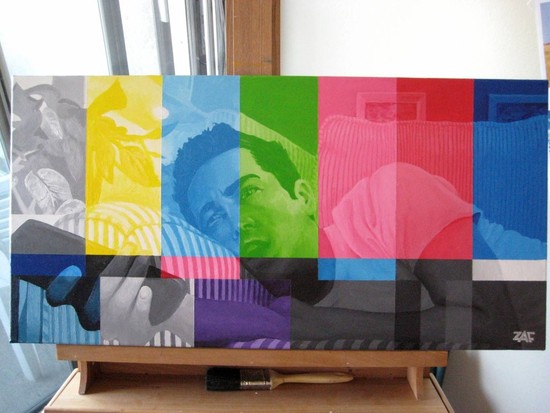 Ottawa, despite some rumours about its less-than-vibrant cultural scene, has a healthy art & ent...
Read full story
Comments (0)
*Please take note that upon submitting your comment the team at OLM will need to verify it before it shows up below.