Local Brews to Enjoy this Patio Season
Spring has finally sprung, so why not celebrate with some of the best craft beers Ottawa has to offer? There are over three dozen local craft breweries in Ottawa, but you can never go wrong with these top 10 OLM favourites.
Overflow Brewing Company-Landlocked IPA
This amazing brewery not only serves one mean IPA, but also entertains the masses with some phenomenal live music. With excellent customer service, five original beers full of Overflow charm, live entertainment, and a great atmosphere; Overflow is destined to give their customers the time of their lives. And the 'honey biscuit character' of the Landlocked IPA, with its citrusy aroma and its zing that's neither too sweet nor bitter perfectly encapsulates the Overflow experience.
Dominion City Brewing Company-Sunsplit
The Sunsplit at Dominion is well-loved by the community, and for good reason. It is hands down one of the best IPA's in town. Having been inspired by Vermont and New England and then revamped, this beer is nothing but sunny and hoppy. With a rich malt, a bitterness that's just strong enough to add some flavour without being too overpowering, and brewed with lots of oats; you can never go wrong with a Sunsplit.
Beau's Brewing Company-Lug Tread
Being the largest craft producer of organic beer in Canada, you know Beau's has got to have some good options to choose from. But of course, you can never outdo the famous Lug Tread Lagered ale, the brewery's flagship beer. The hybrid style's creation leaves the drinker with the special lager crispness with light ale notes, accentuated by a country-side aroma, which leaves the Lug Tread to be the best of both worlds.
Kichesippi Beer Company-Car 696
Kichesippi was one of Ottawa's first craft breweries when it was founded, and the family-owned business has since continued to grow with their loving patrons. This brewer's professionally friendly staff works hard to make the best they can, and does their best to make sure everyone has a great experience. To add onto the Ottawa pride is their spring-seasoned Car 696, a tribute to the old Ottawa street cars and a drink that is sure to give you an early spring feeling.
Lowertown Brewery-Lowertown Lager
The newest addition to the Ottawa Craft beer market, Lowertown prides itself on its on-site brewery and comfort food. But by far their greatest beer has too be its title-sharing Lowertown Lager. Inspired by the authentic German-made lagers, this pale beer is light-bodied with a crisp taste that makes for smooth, easy drinking. A great drink to have anytime, in any setting. Pro tip: pair this lager with Lowertown's Kettle Chip nachos.
Beyond the Pale Brewing Company-Aromatherapy IPA
Inspired by classic Vermont beers, this American IPA lives up to its name. With a citrusy grapefruit/lemon scent, with hints of pineapple and mango this drink packs a delicious smell that carries over to its medium-bodied taste; perfect for the fresh spring season. This strong-scented beer's home, Beyond the Pale, is a purely independent brewery in the heart of Ottawa with numerous craft brews that rotate year-round.
Tooth and Nail Brewing Company-Vim and Vigor
Although public opinion on pilsners has varied over the years, the Vim and Vigor Pilsner from the Tooth and Nail Brewing Company has always remained great since the brewery's establishment in 2015. Tooth and Nail sells traditional craft beers, focused on balance and quality rather than intense new flavours. The German style Vim and Vigor Pilsner, a favourite among customers, is described to be refreshing and crisp with a malt backbone and a hop presence.
Waller St. Brewing-Waller St. Black IIPA
Waller St. Brewery, hidden underground in the centre of downtown Ottawa, creates refined and exciting craft beers, including a tasting bar and a speakeasy environment. Located in the basement of a Heritage building, Waller St. Brewing aims for greatness with each flavourful, balanced and innovative product. Their Black IIPA is a flavourful craft beer with fruit aromas, mild roasted malts and hints of chocolate and coffee with a medium bitter finish and mild hops.
Stalwart Brewing Company-Dr. Feelgood IPA
Stalwart welcomes you for an outing full of games, craft beer, and fun. Made with a generous helping of hops, the Dr. Feelgood IPA (or Snake Oil if you buy it at your local LCBO) blends barley, wheat, rye, and a generous helping of hops in order to create a dry, tangy taste with undertones of citrus and resin. Strong-bodied and available year-round, if you're looking for a classic-style IPA this is the place to go.
Bicycle Craft Brewery-Bloom Pale Ale
The Bicycle Craft Brewery's spring seasonal beer, Bloom is juicy and refreshing and just what one need to celebrate the blooming spring. Its fruity aroma is mixed with a subtle pine smell, and its taste is rich with mango, pineapple, and oranges with a bitter finish. Bloom is one of Bicycle's two current seasonal beers, but they also offer lots of colourful seasonal milkshake IPAs. Why not bike in and try some great spring-themed ale to really appreciate the warming weather?
Recommended Articles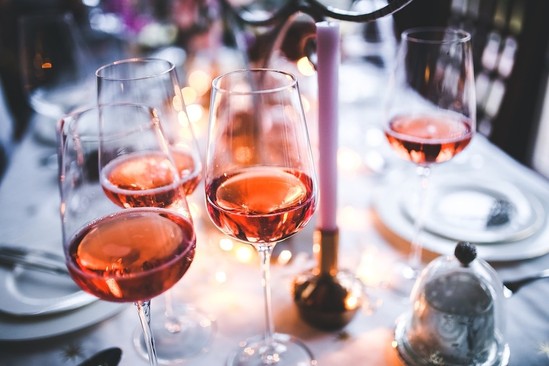 All photos courtesy of Savvy Company. Which wines will you be serving this Thanksgiving weekend? Har...
Read full story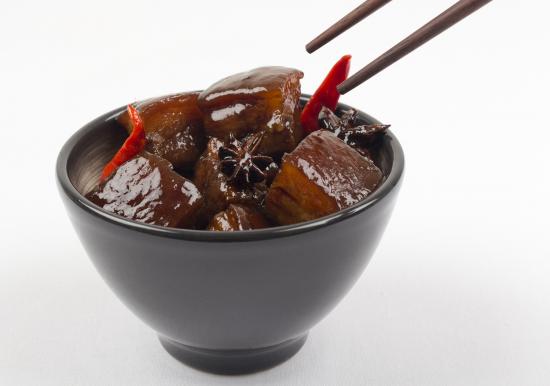 Celebrate this long weekend with crêpes. This versatile dessert can be topped with anything from Nu...
Read full story
Comments (0)
*Please take note that upon submitting your comment the team at OLM will need to verify it before it shows up below.