Fashion & Beauty
Local business Boxhim makes underwear sustainable and recyclable with hemp
Local business Boxhim makes underwear sustainable and recyclable with hemp
ABOVE: Boxhim currently makes men's underwear, long johns and socks too! (PHOTO: @Dlmengistab)
---
Hemp, a variety of the cannabis plant that is grown specifically for industrial use, has been found to have a variety of uses and, because of how fast it grows, is highly renewable. Hemp has gained popularity over the last few years and is now commonly found in cosmetics, bath and body products, paint, textiles, and much more.
Local musician and businessman Karl Acelin, who we chatted with last summer about his work as bassist and a founding member of popular Ottawa band BLAKDENIM, has been interested in the power of hemp, and cannabis in general, for over 15 years. This inspired him to launch Boxhim – a line of men's underwear made of hemp and organic cotton that is 100% recyclable and renewable. The line includes the essentials: socks, boxers and long johns. And, although targeted towards men, I was lucky enough to try out a pair of the boxers and they work really well as breathable, comfy sleep shorts!
About the influence for the line, Acelin says "When I was young, quality fabric wasn't something I thought of or even researched. It was all about the brand names you wore and how they fitted on you. I was born in the 80's where hip-hop fashion was becoming part of pop culture." It was through this love of pop culture and brand loyalty that he grew up with that inspired him to create his own fashion line. "As a brand developer, I've always been fascinated by the relationships and the feelings people have with brands," he continues, "Wearing a brand is somewhat an extension of who you are because a brand equals lifestyle. Yes, Nike sells shoes but, most importantly, they sell a lifestyle. So, as a young boy, I understood the aspect of standing out and being original and that's what hip-hop was all about. Along with being a musician, I have always found a way to express myself through fashion as well. With this new venture, I wanted to do something different and unique."

With the numerous benefits and uses of hemp, it came as no brainer to Acelin that this would be the focus of his line. "We want to be the Calvin Klein of sustainable underwear and we want to use hemp to achieve this goal. Hemp has the power of cleaning and taking Co2 out of the air, which is great for us and the environment. As a fabric, hemp is comfortable, durable, sustainable and grows fast without destroying your soil. Furthermore, the more hemp is washed, the more comfortable it becomes."
On why he launched the line with just the essentials, Acelin says that he wanted to focus on quality over quantity and a smaller collection ensured that the customers were getting the utmost bang for their buck. Also, these essentials are what people wear everyday and seek comfort in. "We decided to start with the basics that are essential to our daily lives, such as boxer briefs, socks and long johns for the cold Canadian winters. It's a niche market but people's buying habits are changing to a more quality-driven consumerism. At the end of the day, quality underwear and socks really go a long way. Having boxers or long johns with a poor waistband or socks that stretch out after a few washes is uncomfortable and annoying. However, with Boxhim you won't have to worry."
However, that isn't to say that Boxhim won't see an expansion at some point Acelin hints saying, "The beauty of hemp is the options are endless. We are going to develop and increase our product line in due time, but for now, we want to focus on our current items. Furthermore, streamlining our products to be fully manufactured in Canada is also part of our goals."
You can browse the line at boxhim.ca and for a limited time get 10% off your first order!
Recommended Articles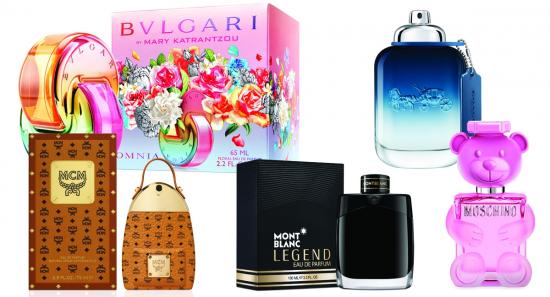 Spring is here and I can't wait for you to discover and try new scents that are guaranteed to make a statement!
Read full story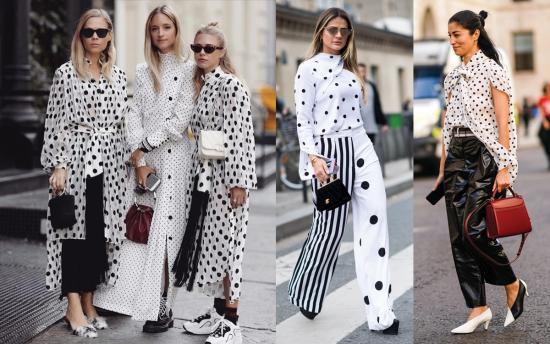 Whether you're looking to add some colour to your wardrobe or simply want to try something new, this selection of enduring trends will carry you through the summer months and beyond.
Read full story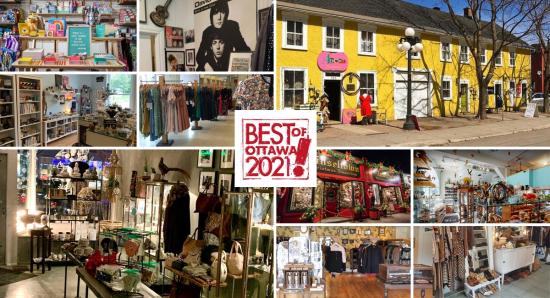 After over 20-years writing about life in Ottawa, we think we have a pretty good idea of the best of what this city has to offer. Check, share and discuss #OLMBest every week!
Read full story
Comments (0)
*Please take note that upon submitting your comment the team at OLM will need to verify it before it shows up below.