Arts & Events
Local History Gets Musical with Paul Weber's Ottawa Song Project
Local History Gets Musical with Paul Weber's Ottawa Song Project
Photos by Brian Cote
---
August, 1870. The smell of cedar is in the air. It's been a dry summer. Rain hasn't fallen for months. Not terrible news for the men working on clearing the brush for the Central Canada Railway. The dry spell meant they could spend their days on the task at hand without worry of being soaked to the bone by a sudden Ontario downpour. Close to the village of Rosebank, between Almonte and Pakenham, they would set ablaze a collected pile of bush and branches alongside the tracks. By the end of the day they'd be praying for rain when that pile began to devastate Carleton and Lark Counties in what was to be known as The Great Fire.
While we can look back now on the mistake that caused the catastrophe, local troubadour Paul Weber has turned his focus on the heroes who saved Ottawa as the flames neared the Capital.
"The fire was stopped when a group of workers broke a dam at Dow's lake to flood the area that is now Preston Street," says Weber, recalling how a rush of water 300 yards wide thundered towards the Ottawa River to form a barrier strong enough to salvage the city and prevent more ruin.
Then there's the tale of the men who had to run survey work for the coming Rideau Canal. In 1826, the woods between what is now Parliament Hill and Dow's Lake were filled with swampland and dense forest. Today this is a five minute drive. For the men doing this work it would be a grueling two day trek.
"The suffering and hardship that went in to building this UNESCO heritage site we all now take for granted is really quite staggering—1000 workers died, many of malaria and accidents," says Weber.
These are just two of the stories the singer-songwriter has turned to an effort to place some of Ottawa's history down in song.
Looking back into Weber's own past we find a musical house. His mother would hang melodies on the air like Sunday washing. Her son was listening and dreaming teenage rock star fantasies. He'd start writing his own songs young but when realizing the path to superstardom is not a smooth one he'd start to imitate his heroes. People like Neil Young and Bob Dylan, both who made their trade on writing and performing their own works. By the time he was 15, he was picking up some gigs around town mostly playing weddings. He was also teaching others how to play. It was a trip to West Africa, however, where he says his lifelong love of the musical world began.
"Over the years the journey has been towards finding my own voice and perspective—a lifelong process," Weber says, acknowledging how much his song writing process has changed as different influences came into his life.
"I think I originally saw song writing as a mysterious personal process that I couldn't discuss or reveal or share with others. Now, thanks to people like North Easton and his workshops, I have learned there are techniques that can be applied to the process that can help you write better songs. For example, I've done a lot of research for some of my new songs and spent a lot of time trying to construct engaging stories."
With that stronger want to tell stories through his lyrics in mind, he's embarked on what he's called The Ottawa Song Project. While many musicians may want to chase their dreams in other pastures, Weber has been content digging in his roots where he was first planted. Ottawa, he has discovered, has many tales to tell. Strangely enough, it wasn't here where his journey to want to start telling them began.
"Part of my interest started when I came across a cache of Ottawa history books on a visit to Victoria, BC of all places. Apparently the archivist of the City of Ottawa retired to Victoria and sold his collection of books to a local book store, where I then came upon them."
Weber goes on to say that it's not just what has been placed down in the history books that interests him but, also, the spaces in between, stories about the regular lives or regular people who lived and died here.
Some characters, like Gerry Barber, have entered local legend. As a kid, Weber remembers him as the giant bouncer keeping order at the Chaudière down on Aylmer Road. It was a job he'd do for 30 plus years.
"Ottawa is not the dull, bureaucratic government city it's often made out to be. This town is full of great stories and people who were characters and who did amazing things," Weber tells Ottawa Life. "It's also full of people who have dedicated their lives to making it a better place. I'm also interested in telling the stories of these people and what they have done. Celebrating this in song seems important to me."
To cull material for the project, Weber has done a good lot of digging. He's reached out to historians, neighbors and social workers. He's poured through books and papers, researched online and has started visiting some of the sites themselves. When able, he talks with the people who lived through the events to get their perspective.
"I like being able to not just tell the facts of a story but to make the stories human, about real people. I want to share the stories of our community, accomplishments, tragedies, and forgotten tales. Too often it seems to me that they don't get told, that people aren't even aware of what has gone before to make this beautiful city we live in."
Weber says he understands most, when young, are focused on the future, not the road behind them and who walked it before they did. However, age and memory, nostalgia or, in this instance, curiosity tend to have you glancing back more.
"As you get older, you start seeing that even the things you live through, become part of the collective history of the city," he says. "We need to have our own stories told, in all art forms."
Recommended Articles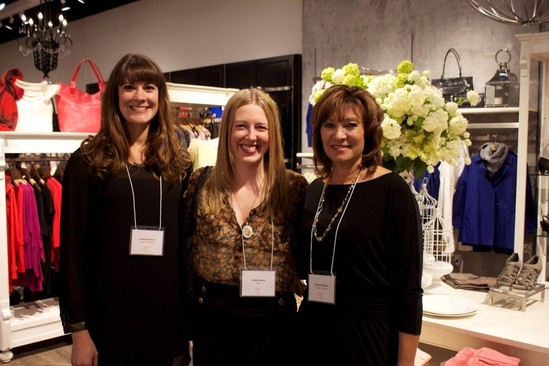 Women. We're strong, inspirational and beautiful. We represent the complete package of charm, inte...
Read full story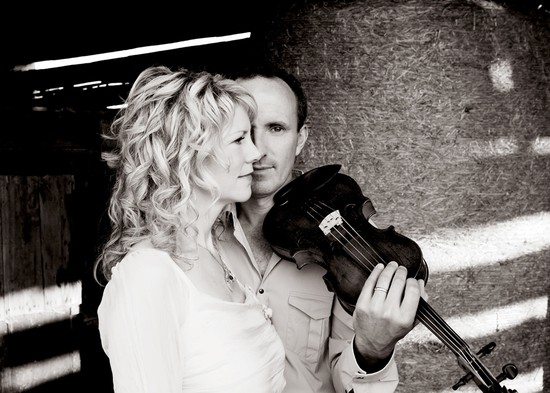 Natalie MacMaster needs no introduction. Over a recording career now spanning 25 years, this Order o...
Read full story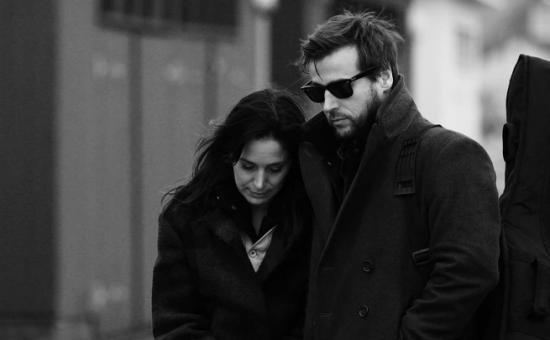 Singer-songwriter Chantal Kreviazuk and Our Lady Peace frontman Raine Maida take the NAC stage in a collaborative performance.
Read full story
Comments (2)
*Please take note that upon submitting your comment the team at OLM will need to verify it before it shows up below.