Arts & Events
Local painter, Zach Flaman, talks about inspiration, style and art in Ottawa
Local painter, Zach Flaman, talks about inspiration, style and art in Ottawa
Ottawa, despite some rumours about its less-than-vibrant cultural scene, has a healthy art & entertainment community, offering world-class music, theatre, dance and visual art. More specifically in terms of visual art, Ottawa is home to the National Gallery of Canada, the Ottawa Art Gallery, the Ottawa Art Association, Art in the City, the New Art Festival (formerly Art in the Park) to name a few. But more significantly, the city boasts an array of talented artists who live under the radar, playing into Canada's national modesty.
Local painter, Zach Flaman, tends to feel uncomfortable with any undue attention, fitting into Ottawa's unassuming art scene, but despite his quiet nature (or perhaps because of it), he has an individual style influenced by different places and experience. Born in Saskatchewan, he moved around to British-Columbia, Germany and Nova Scotia before settling in Ottawa where he has lived for the last eighteen years. His paintings can best be described as pop art and his unabashed use of colours and commercial appeal are reminiscent of Andy Warhol.
He may find it harder to hide his head in the sand once more people become exposed to his work in an upcoming show at the OZ Kafe on Elgin Street this coming February. The art exposition, entitled "Couch Potato" features a series of paintings of human and canine subjects lounging in front of a television test pattern. A possible commentary on modern-day laze, it is bound to sell out and launch a lucrative career for Flaman.
I had the pleasure of sitting down for an interview with Zach, who has an uncanny resemblance to Ethan Hawke, and chatted over coffee about inspiration, style and art in Ottawa.
How long have you been painting?
I've been painting for approximately seven years. I really got into it over the last three years, as I made it more of a priority in my life.
How would you describe your artistic style? What inspires you? Have you been influenced by any artist or movement in particular?
I'm very weary to name a style since I think it is best to leave that to the critics. While I did study art history, I am by no means an expert. I know what I like when I see it. Over time, I've embraced a more modern aesthetic. I really enjoy street art these days.
What mediums do you use? Do you have a favourite you like to work with and why? Is colour important to you?
I use acrylic paint mainly because it is water soluble and easy to clean off my carpet. It doesn't hurt that it dries quicker than oil, which is great for layering paint. I love using bright colours because it draws your eyes and makes a painting the focal point of the room.
How does music influence your art and productivity?
When painting, I always have music playing on shuffle. The genre doesn't really matter. There is a zone that can be reached when you allow the right side of the brain to take over. I've always found that music helps the process.
Some artists have said that art is their channel for expression, decompression or escape. Why would you say that you have been drawn to art for so long? What do you get from it?
What I like about painting is making what I see in my head a reality. That challenge is what keeps me visiting art supply stores. When I was young, I used to draw my dad with a mustache above his nose. I can't remember when I figured out that, while funny, the hair was slightly misplaced. I guess if you spend enough time on anything, you get better.
I've practiced some form of art all my life and it comes easily to me now. I've always said that everyone can create art, the main ingredient is patience. Nobody starts out creating amazing pieces. It takes practice and a critical eye. If you draw something and notice that it doesn't look right, then you have to spend the time figuring out why that is and what it takes to correct the oddity.
Does your art carry a message?
My early work didn't really carry any messages. Over time that has changed because I've found that if there is some sort of underlying meaning or depth to your art, it isn't as predictable; therefore people can contemplate and interpret it a bit. I've found in doing so, it allows the audience to form their own story around the piece and makes it more personal to them.
Do you ever feel that a painting of yours is completely finished?
I don't think that any of my paintings are ever brought to completion. I'm always thinking of the next project and am eager to move on. I won't, however, leave a project until I'm pretty happy with it. In my experience, you can always find something to improve on.
What do you find interesting about the art scene in Ottawa, specifically?
There are plenty of venues for artist to showcase their work here in Ottawa - whether it be at the smaller galleries and restaurants, or at the festivals such as 'Art in the Park'. I love seeing other artists' work and have found it to be a strong and supportive community. Not to mention we have a wonderful resource in the National Art Gallery as inspiration. How lucky are we?
Do you think you will ever find a day job that could satisfy your artistic appetite?
I studied graphic design in school and loved it. Illustrative work appeals to me the most. I've done freelance design for a few musical bands and have really enjoyed that particular work because it combines my passion for art and music. It would be great if I could continue doing that kind of work full-time.
What are some of the venues where you hope or plan to expose your art?
Showing my work in restaurants is perfect for the time being. At this point I don't produce what I think to be enough to have a full gallery show of my own. If I build enough interest in my work, I could free up more time and produce more. I would love to try out a small gallery one day soon.
Thank you, Zach. Keep your eyes peeled for the signature ZAF.
Links for Zach Flaman
zachflaman.com (as of January 2012)
ZAF Painting Design
Recommended Articles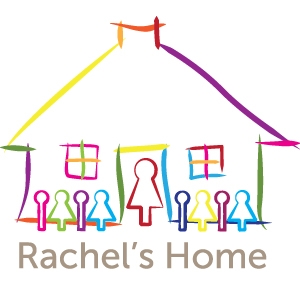 Persona Non Grata is an art show to benefit the orphans of Rachel's Home taking place on October 1...
Read full story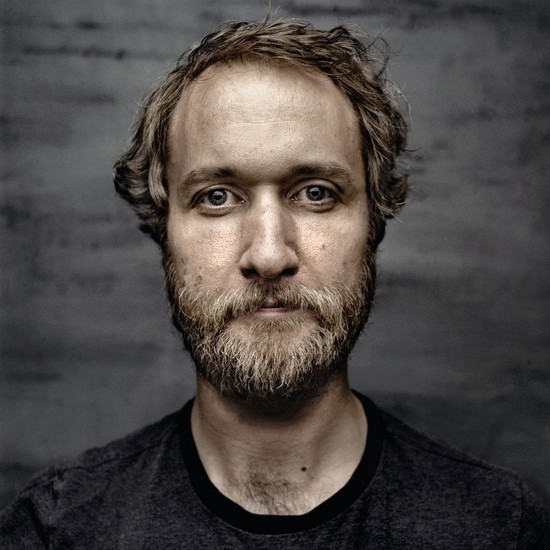 For Craig Cardiff, playing live music is all about the connection. Creating that electric moment whe...
Read full story
This incredible tale made its first appearance as a television 'movie of the week' in 1954. It was later made into the 1957 Oscar-winning film
Read full story
Comments (0)
*Please take note that upon submitting your comment the team at OLM will need to verify it before it shows up below.