Top Stories
Loft Studios Open House is a September "Must Do"
Loft Studios Open House is a September "Must Do"
Stephen Perry. Dog with Flock of Swallows 32?x 48?.
Beginning September 22, the Loft Artist Studios on Gladstone Avenue are opening their doors and sharing their work with the public. The open house will run for two weekends, giving visitors the chance to explore the workspace where 17 local artists create a dazzling array of diverse pieces.
"It's one large open concept space with multiple artists doing everything from stained glass to mosaics, painting [and] working with fabrics," says Stephen Perry, one of the studio artists. When people arrive at the open house, they'll get a chance to explore the open concept space and speak with the artists who work there. This gives visitors who buy art a rare chance to see where their piece was created and learn more about the process it went through.
For Perry, the Loft is a great source of inspiration.
"I have two artists on either side of me…one is an abstract artist whose use of colour has inspired my use of colour. There's an artist on the other side whose subject matter has influenced me as well," he says. "And I can see that with a lot of artists. It's kind of a cross-fertilization."
Attending the open house is free, and the price of different pieces will be all over the map. The open house's first weekend runs from Friday, September 23 to September 25, and the second weekend is from the 30th to October 2. Friday hours are 6 p.m. to 9 p.m., and on Saturdays and Sundays the hours go from 11 a.m. to 5 p.m. You can find the Loft Artist Studios at 951 Gladstone Avenue, Third Floor.
Scroll down to get a glimpse of the artists' work and find out more about them.
Margery Leach
Margery Leach grew up in Ottawa and has been painting since she was a child. She completed her Bachelor of Arts degree at McGill University and has evolved as an artist from producing landscapes, still lives and portraits, to now focusing on abstract interpretations of her views on the world.
She has displayed her work at local venues like the Old Town Hall, Trella Bar and Grill, The Loft Artists, Art in the Park, Bess and Marge at the Ministry of Art, Arts Court, the Green Door Restaurant, and the Studio 59 pop-up vernissage.
Find our more about her at margelart.blogspot.ca.
Elizabeth Marshall
Elizabeth Marshall combines her love of poetry and the visual arts with her commitment to youth. She has shared her art through bi-monthly painting workshops at the Ottawa Children's Aid Society for youth in care as well as an intensive art workshop for disadvantaged youth focused on painting, drawing, poetry, and book making. She is currently teaching scriptwriting at Algonquin College in the Media and Design Department. She alternates her time between teaching creative writing and working at the Loft Studios developing her latest series of paintings.
You can find out more about her work by visiting maryelizabethmarshall.com.
Justy Lisa Dennis
"Everyone needs art and sometimes they don't even know it's art," says Justy Lisa Dennis. She creates art focused on the needs of the community around her, and tries to give locals every chance to have a look at it and interact with it. Her favorite way to do this is yarnbombing with her crew, The O-Town Bombers. "People either love it or hate it, but mostly they love it. It just brightens up Centretown." She says.
Justy also has a serious approach to her art: what she calls "Giantangles". They are large tangles of design that stem from one single line in the centre of the painting. She is currently working on the third of her series of Giantangles.
You can find more of Justy's work at justydennis.com.
Miki K.T. Chart
Miki Chart is a contemporary realist painter trained in 19th century European classical techniques. Chart's medium is mainly oil paint, but she also has experience with clay sculpture and pottery. Chart uses her work to express her ideas, stories and feelings. The canvas is her theatre, and viewers are encouraged to find their narrative in the pieces.
"If my work takes a moment away from viewers, I consider it as my success," Chart says.
You can find more of Miki's work at mikichart.wordpress.com.
Giulio Perroni
Giulio Perroni is a Canadian artist currently living in Ottawa. Self-taught, he paints primarily in oil.  His work is often centred around a simple image evoking a deeper reality or feeling. His underlying themes are the balance between masculine and feminine, and the inner wrestling with life. He says that "each painting is the recording of a dialogue of trust in oneself."
You can find out more about Giulio at giulioperroni.com.
Vanessa Coplan
Vanessa Coplan is a mixed media artist who introduced textiles in into her work in 2009 and began working with them exclusively in 2014. Currently she is working on the "I, Canada" project, a series of hand-sewn patchwork blankets made in a Contemporary Canadiana style. Some of these works will be exhibited this Fall in a group show at the Annex Gallery in Ottawa (Sept 29, 2016 to Dec 2016) and then again in a larger solo show at the Mississippi Textile Museum in Almonte (June 6, 2017 to Sept 2017).
You can find out more about Vanessa's work at vcoplan.ca.
France-Marie Trépanier
France-Marie Trépanier embraces the spirit of the abstract expressionists in her work. She tosses out most rules and conventions, instead focusing what her gut says about each piece. Since her first solo show in 1998, Trépanier has shown her work in Ottawa, Toronto, London and Montréal, as well as Wisconsin and New Hampshire in the United States.
"In the last four years, I explored all kinds of media on unprimed canvas to convey more depth and spirituality to my work," she says. Trépanier teaches part-time at the University of Ottawa.
You can find out more about France-Marie at francemarie.ca.
Nicole Allen
Born in Oakville, Ontario, Nicole Allen developed an early appreciation for painting the Canadian landscape from her father. Allen has an undergraduate degree in Art History from Queen's University, and an honours diploma in Applied Museum Studies from Algonquin College. Allen and her husband Jeff settled in Ottawa in 1997.
In her art, Allen seeks out "purity and truth in the natural world" for motivation. Her goal isn't to paint an exact copy of the subject, but to convey its essence through colour, texture and simplified form. She loves to paint and is always striving to find new ways to convey life's beauty through her work. Her method requires layers of acrylic paint to compose structure and depth. The work is then further defined through the use of ink, conté or charcoal.
You can find more of her work at nicoleallenart.com.
Anne-Marie Battis

A weekend workshop at an art gallery in Cambridge, Mass. inspired Anne-Marie Battis to start creating mosaics in 2002. In 2005 she attended a week-long session at a mosaic school in Italy, where she learned some of the ancient techniques. Despite this training, she prefers modern materials (mostly stained glass) and likes to include recycled frames and windows in her work. Her designs are sometimes abstract and sometimes geometric, with an emphasis on color and texture.
You can find more of her work at annemariebattis.com.
Stephen Perry
Stephen Perry's background in commercial photography and graphic design informs his highly detailed painting style. The sense of light and colour and the stylized composition keep each work from being too photorealistic. He is a realist painter, but his work falls more closely to "conceptual realism." There are often concepts and story lines at work in his paintings. A number of evolving themes thread through Perry's work— both personal and universal.
You can find more of Stephen's work at stephenperrystudio.com.
Recommended Articles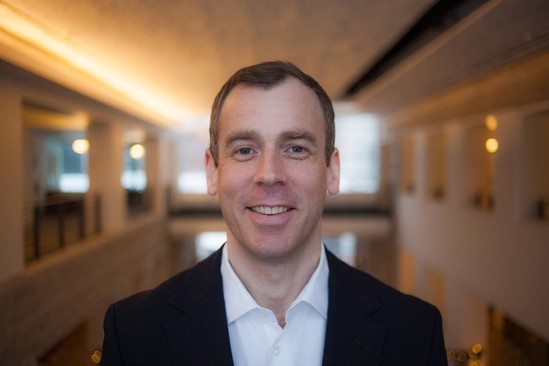 There is a change happening in Ottawa, according to city councillor hopeful Martin Canning, and he w...
Read full story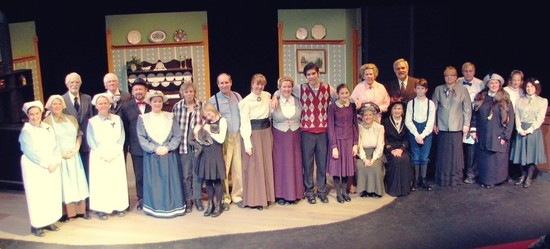 Enriching lives through the magic of theatre, Phoenix Players is a registered charity dedicated to b...
Read full story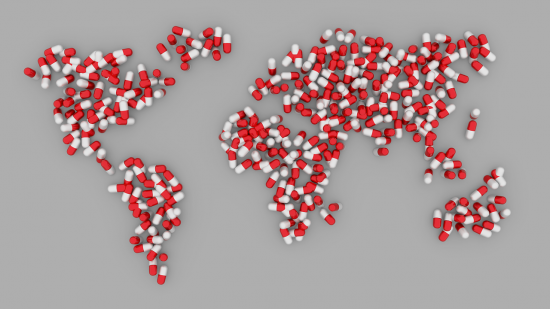 Managing tobacco smoking of Ottawa's most vulnerable residents led to reductions in opioid use and improved quality of life
Read full story
Comments (0)
*Please take note that upon submitting your comment the team at OLM will need to verify it before it shows up below.