Sports
Losing culture could be problematic down the road for Senators
Losing culture could be problematic down the road for Senators
PHOTO: Courtesy NHLI via Getty Images
---
We realize over here in this corner that two games is indeed a small sample size, however it is troubling to watch this year's (early) rendition of the Ottawa Senators creating, what you would hope, is not a template.
Yes, it's wondrous to fill the roster – for the most part – with youth and exuberance, but there are concerns.
The biggest being: Building a culture of losing in these impressionable hockey minds.
You certainly don't want the first two games to become a pattern, if you're a Senators fan. Or Senators ownership and management.
This is where D.J. Smith needs to spin some magic.
The coach, like many of his players, is also new to this particular job. He's been an assistant in the big leagues, and he's coached in the Ontario Hockey League. This is his first kick at being a full-fledged boss at the NHL level.
It's going to be a tricky manoeuvre getting the Senators to where he wants them.
Granted they are not going to win much and there's a pot of gold for the ultimate losers next summer (the entry draft is stocked and stacked with high-end talent).
So, how do you lose continuously and still build optimism?
It's the million dollar question.
One thing you want to avoid is poor structure which leads to mistakes. There was plenty of that on display through Games 1 and 2.
Getting this club to play smarter is Smith's challenge. You're going to lose to the better teams nine times out of 10, but in this instance it's going to be more about 'how' you lose.
A culture of mistakes makes the losing sting that much more.
Smith had better be a quick educator.
Thoughts, news and notions: Folks like to grumble about THE SCHEDULE being unfair around these parts. If you're Toronto, you hold bitching rights so far this early season. The Leafs burst out of the gate with three games in four nights. They face St. Louis Monday night; that makes it four in six. That's an early workload. That's complain-worthy . . . Chris Phillips gets his number retired. I'm neither for-or-against it but one memory sticks out regarding No. 4. Back in 2012, Phillips was playing in his 1,000th game. For a guy who never scored a lot, the big blueliner picked a good time to break out as he scored twice against Nashville that night. "This is unbelievable," Phillips said at the time. "The whole hype around it was fun and exciting to be in my 1,000th game and to top it off with a couple goals and one ended up being a game winner? You can't write that stuff." . . . As good as Auston Matthews has been early on, how about Morgan Rielly? I'd lobby for him being the Leafs best skater through the first week . . . As one analyst put it, Matthews is playing like he's supremely pissed off. That's scary for the opposition. Looks good on him . . . Caught my first glimpse of Montreal Saturday and they come as advertised – on the slight side but razor sharp and quick. Max Domi was a great steal from Arizona. Few have a higher compete level . . . Speaking of Domi, I read his pop's book (Tie) during the summer. Here it is in a nutshell: "I fought that guy and I won. I fought this other guy and I won. This other guy? I won." Yeesh . . . Carey Price was absolutely Carey Price in Saturday's win over Toronto, meaning? Simply the best goalie in hockey . . . When Mika Zibanejad was traded out of Ottawa in the summer of 2016, seems like any guy with a microphone in front of his face was quick to shoot down the centre, claiming he didn't have the 'work ethic' to amount to much. Now 26, the former Senator continues to prove his doubters incorrect. Last season Zibanejad struck for 30 goals and 74 points. Through two games this year? Give him four goals and eight points . . . As pointed out on HNIC this weekend, for all the trumpeting that Ottawa is a very young team, here's a fun fact: Toronto's roster actually averages out to being 1.5 years younger than the Senators'. (Mind you having Ron Hainsey – who's like 59 – on your team doesn't help the balance sheet).
The week ahead:
Thursday, Oct. 10: St. Louis at Ottawa (7:30 pm)
Saturday, Oct. 12: Tampa Bay at Ottawa (4 pm)
Recommended Articles
On June 6, the world's top rated soccer players arrived in Canada to compete in the 2015 FIFA Wome...
Read full story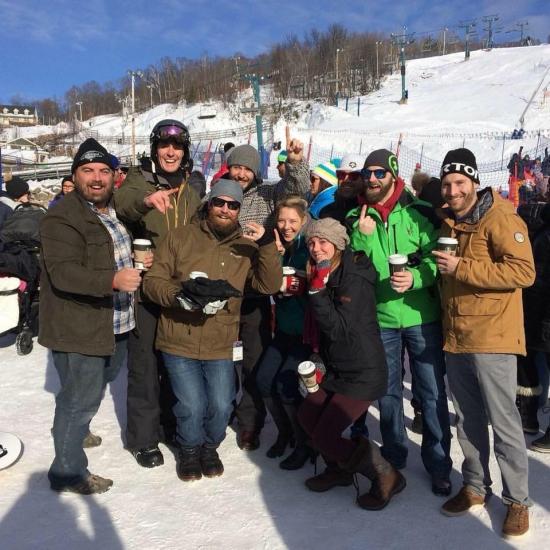 Inspired by Switzerland's Grand Prix 24 Heures De Villars, 24h Tremblant is the largest fundraising event in the ski industry in North America.
Read full story
Comments (0)
*Please take note that upon submitting your comment the team at OLM will need to verify it before it shows up below.