Business
Lovers of the Sea – Conscious Lifestyle Brand Aims to Help Reduce Plastic Footprint
Lovers of the Sea – Conscious Lifestyle Brand Aims to Help Reduce Plastic Footprint
We met with Omar Itani to get all the details about plastic pollution and his new initiative that's putting a stop this epidemic
---
"Lebanon is a country on the coast, so the sea means a lot to me."
Earlier this week environmentalists collectively let out a long-held breath as a small weight was lifted given the long awaited news that Ottawa will be moving to ban single-use plastics as part of waste reduction by 2021. Included in this group of do-gooders, and passionate about the cause, is Lebanon born and self-professed lover of the sea Omar Itani, who did something, well, kind of crazy. "I was so moved by the plastic pollution that's killing our oceans," Itani reasons. In the name of helping to save the environment, and inspired by the magic of the sea, he quit his corporate job at Google, because why not do something about it. The hard-hitting truth about plastic and its detriment to the environment has been proven to be astronomical. Think about these facts (taken from National Geographic) for a moment:
more than five trillion pieces of plastic are already floating in our oceans
each year 1,000,000 seabirds and 100,000 marine animals are being killed by the plastic pollution in the sea
annually 8,000,000 metric tons of plastic end up in our oceans. If nothing is done today, by 2050, the ocean will contain more plastic than fish.
Itani was living what can only be described as the millenial, jet-setting dream life you only ever see portrayed on Instagram, spending time in India, Paris and Hong Kong. Although he's the nomadic free spirited type, loving the idea of living in different places, he did end up settling for a while in Dublin as an Account Manager for Google, where he worked with clients and media agencies, devising digital strategies to reach new customers. But, like every millennial, he wanted to make more of an impact. And, most importantly, he isn't afraid of change - "I think change is good", emphasizes Itani. Leaving Google, Itani had a vague idea of what he wanted to do: he knew that he wanted to move back to Ottawa (where he had completed his undergraduate degree) and do something for Canada; he knew he was moving towards the field of sustainability; and he was so committed to figuring out what that was and building a business model around it that, after travelling for three months through Central America, he moved back in with his parents, cut all of his expenses, and dove headfirst into his forming his brand and business, Lovers of the Sea.
Lovers of the Sea is a one stop shop for everything non-plastic – a place where you can purchase bamboo products galore (think toothbrushes, cutlery, and straws), coconut bowls, and mesh tote bags. Itani suggests starting out with the bare necessities box or the bamboolicious box, a solution set of everyday products that are all plastic-free, replaced with bamboo because it's the perfect natural alternative and an environmental wonderplant that is completely 100% natural and biodegradable . Idealistic, passionate, and simply wanting to initiate change via awareness and education, Itani is holding on to the hope of a plastic free world in the next five years. Don't get it twisted though, there will always be plastic around, and it's not necessarily a bad thing (in fact, at one point it helped shape the economy) - we just need to move away from single use. And that's all up to you - it's your job to consciously and actively reduce your individual plastic footprint, in even the smallest of ways.
You can get a head start on going plastic free by entering our Giveaway to win your very own Bamboolicious Box, which comes with a tote bag, two toothbrushes, one travel case, a straw set, cutlery, and a pack of cotton swabs. Visit us on Facebook, Twitter or Instagram for all contest details and help reduce your use of plastic! Contest closes Friday June 28th at 12:00pm. Good luck!
Shop more plastic-free alternatives at Lovers of the Sea.
Recommended Articles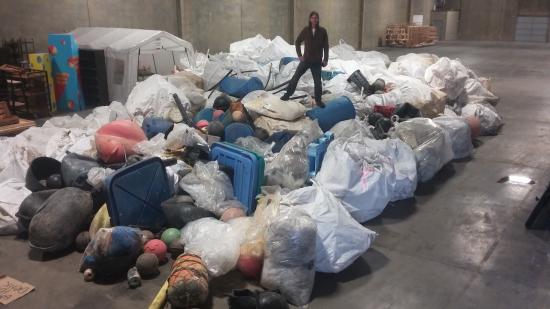 Following through with their request would allow the federal government to pass laws requiring producers of products containing plastics or using plastic packaging to collect and recycle them.
Read full story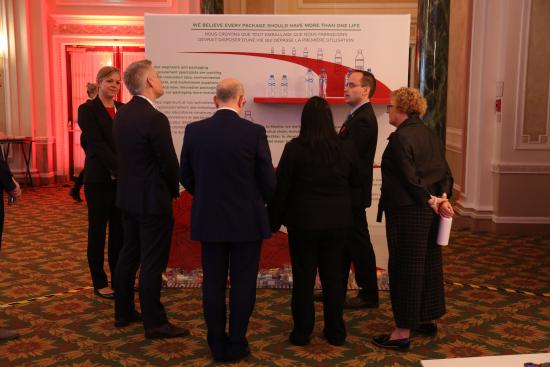 Earlier this week, Coca-Cola Canada held their first-ever Innovation Lab for Parliamentarians in our nation's capital. We got the chance to meet Nancy Quan, Chief Technical Officer for Coca-Cola North America.
Read full story
The Egyptian-born and Canadian-raised icon's career spans over 30 years and he is known for his sleek, modern designs of goods such as furniture, household accessories, footwear and much more.
Read full story
Comments (1)
*Please take note that upon submitting your comment the team at OLM will need to verify it before it shows up below.