Loving and Losing Lachlan
Photos courtesy of the Cordonier Family
---
Even when you know it's coming, even when you think you're as prepared as you're ever going to be...nothing can really prepare you for the loss of a child.
It has been one month since my husband and I had to say goodbye to our baby boy Lachlan. December 29, 2017 marked the one and only day we got to spend with him in our arms. That date capped off the hardest nine months of my life. It's hard to believe how much your life can change, and indeed how much you as a person can change, over the course of nine months.
Those nine months began with such joy and hope. An early ultrasound confirmed our family would be growing, and not just by one baby, but by two! We were expecting twins! My husband and I were slightly overwhelmed but also thrilled at the idea of adding two babies to our family. At 14 weeks pregnant we felt confident we could share the exciting news with our four year old son Lucas and two year old daughter Rowan.
However, just two weeks later our excitement turned to grief as an ultrasound revealed that Twin A no longer had a heartbeat. Despite the miscarriage, the doctors assured me that everything should be fine for Twin B, and that could continue as a normal pregnancy. But, that would be far from the truth. Subsequent ultrasounds revealed that something was very wrong with the heart of our remaining twin - Lachlan.
Termination was an option provided to me but at more than 20 weeks along, with a very active, kicking baby in my belly, I just couldn't bring myself to consider it. In the months that followed I underwent countless tests and echocardiograms both here in Ottawa and at Sick Kids Hospital in Toronto, only to have the outlook come back more and more grim.
As I entered my third trimester it became clear that I would be delivering our baby boy only to have to say goodbye to him. My husband and I tried to face that reality and come to some sort of acceptance that we would not be coming home from the hospital with a baby in our arms.
We did our best to prepare our two kids for what was expected to happen to their baby brother. Lachlan's heart would stop functioning at some point after birth. Doctors told us we could expect to get at least one day with him, but maybe more, even weeks possibly.
We tried to have the kids view Lachlan's impending birth as a celebration. Our son Lucas chose some special outfits for his little brother, and matching stuffy elephants for each of our children. We even planned to get Lachlan a birthday cake.
After delivery, the plan to head over to Roger Neilson House – Ottawa's fabulous palliative care home for children. In the weeks leading up to Lachlan's birth we had received such wonderful support and counselling from the Roger Neilson House staff. I felt confident we would have a loving place to gather as a family and hopefully make some memories in the short time we had. It helped us get through the Christmas holidays with joy in our hearts as we tried to focus on the positives.
Little did I know 2017 had one more heartbreaking curveball for us.
My induction was scheduled to take place on the afternoon of December 28th. As I packed my bag for the hospital and got ready to leave, I realized in all the hustle and bustle that I had not felt Lachlan kick since the night before. Lachlan had been a very active baby throughout pregnancy, so this was unusual and alarming. But I thought, "life couldn't really be that cruel, right?"
However, when we were admitted to the hospital the doctor confirmed that as of that morning, Lachlan had died. I would now be delivering him stillborn. We would never get to see his eyes open, or hear his little voice. I had just wanted one day with him. That was how low my expectations had sunk, and even that was being taken away from us.
After a long night of induction labour, Lachlan was born on the morning of December 29th. He weighed 8 lbs 11 oz, with a lot of hair, a button nose, and a strong resemblance to his older brother and sister.
Although we no longer qualified to go over to Roger Neilson House, the wonderful staff didn't forget about us and they came over to the hospital to visit. Our counsellor Carol held Lachlan and fawned over him, just as one would any newborn baby. A volunteer photographer came and respectfully took wonderful photos. Two other lovely staff members came to make hand and foot casts of Lachlan, and our other two kids as well.
Later that morning Lucas and Rowan were brought to the hospital by my parents. Leo had to break the difficult news to them out in the hallway - that their baby brother was already gone. As sad as it all was, it still meant so much to see both of my children hold their baby brother.
In the end, we got to spend 8 hours with our baby boy. He was cuddled, washed, sung to and loved. As the sun was setting, Leo and I knew the time had come to say goodbye. I can honestly say I made it through most of that day without crying. But, having to say a final goodbye and hand Lachlan over to the nurse, truly shattered my heart and the tears wouldn't stop coming.
It has been hard to come to terms with the final disappointment of losing Lachlan on the very morning we were supposed to meet him. It all seems so unfair, but I have tried to think about it differently. I like to think that he was holding on that long for us. Lachlan held on through Christmas, so we could have a happy holiday all together. He held on until my parents flew in from Vancouver, just the day before, so that his big brother and big sister would have someone to take care of them and comfort them.
And, perhaps, in some way, Lachlan just knew it would be too hard for his mom and dad to watch his final breaths. Maybe he knew that it would be too difficult to just watch him slip away without trying to use extreme measures to keep him around for longer.
This past month since Lachlan's birth and death has been the hardest and longest month of my life. Together, my husband and I are finding our way through our grief. We have already learned so much about what can be helpful to a family who has lost a child. We know how much it helps to hear our baby Lachlan's name. Even though tears may roll down our cheeks, we still love to talk about him and share his photo. We also know how valuable those photos with Lachlan are. We don't have a lifetime of memories to remember him by, but we have these beautiful photos and a few other mementos to hold onto. These tangible reminders of Lachlan mean so much to us, and I think they will mean even more as time goes on. We don't want to push our grief away and try to forget he ever happened. Our memories of Lachlan are so few. The only way to keep him alive in our memory is to share with others who he was, and what he meant to us. Lachlan is as much our child as his older brother and sister. We believe he is our angel looking down on us, along with his twin who we lost months before.
Until we meet again sweet boy. Lachlan, we love you.
Recommended Articles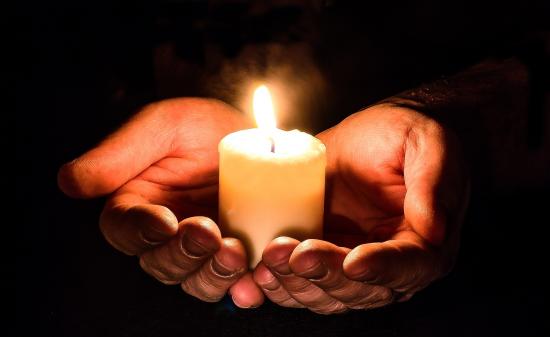 I grew up, a doubter, serving mass at the cloistered convent on Richmond road in Ottawa.
Read full story
There are tons of things to do so you can guarantee that you'll be entertained from start to finish.
Read full story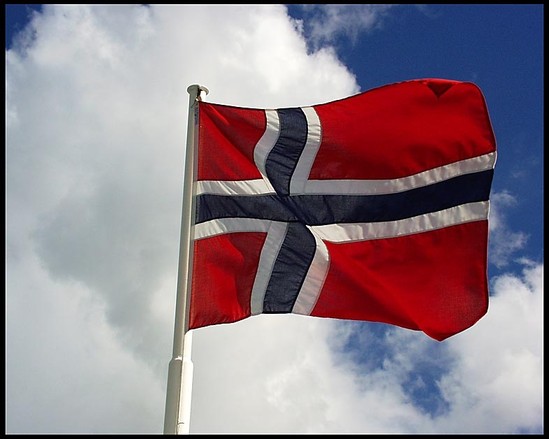 Continued from: Norway Shows Canada a Better Way On the entire issue of environ-ment policy, the Nor...
Read full story
Comments (0)
*Please take note that upon submitting your comment the team at OLM will need to verify it before it shows up below.