LutherCountry
Images: Wikipedia & visit-luther.com
Martin Luther, Johann Sebastian Bach, Georg Frideric Handel, writers Goethe and Schiller … all are well-known German cultural icons. However, what is less known, is that they all come from the same general region of Deutschland: the area currently known as LutherCountry. Two states, Saxony-Anhalt and Thuringia make up LutherCountry and over the next two years, there is no better time to take a tour of history-drenched part of Germany.
2017 marks the 500th anniversary of the Reformation that was launched on October 31, 1517. On that day, Martin Luther nailed his 95 Theses to the door of a church in Wittenberg. Martin Luther revolutionized Christianity and regardless of whether or not you are Lutheran, travelling in his footsteps is spectacular — but Saxony-Anhalt and Thuringia are magical for many other reasons.
Start at the world-famous 900-year old plus Wartburg Castle that towers over the village of Eisenach (about 2 hours from Frankfurt by train.) It is here that the Luther translated the New Testament into German between 1521 and 1522. He was actually hiding out in the Castle as the Great Reformer was a bit of a troublemaker in the Catholic Church. The practice at the time was that anyone who had money could buy their way out of sin. Luther thought this was reprehensible and said so. Luther preached that  humans need not an intermediary to get to God and that confessions could be made directly to God. That ruffled Catholic feathers. A lot. And he became a pariah in the Church. But the fact of the matter remained that Luther revolutionalized Christian thought.
The Castle also holds appeal for musical types as well as Wagner wrote his romantic opera "Tannhäuser" here. Walk down from the castle into the beautiful, quaint village of Eisenach. Luther attended school here as a child and the house where he lived, Luther House, is now a museum. It's a quick pit stop. It seems natural that Luther chose to escape persecution and hide out in Eisenach. He had a strong attachment to the place.
Eisenach is also a pilgrimage for Bach fans. He was born in Eisenach in 1685 and you can visit the house where he lived. Each visitor is treated to live demonstrations of Bach's music, played on era instruments. While you can visit Bach's original house, there is also a modern addition with high quality stereos where you sit in comfortable chairs and chill listening recordings and learn more about his life and times. Luther was a huge fan of music in worship and the one composer who epitomizes Lutheranism was Johann Sebastian Bach. Much of his music was written for the church.
You can lay your head down for the night with Jesu Joy running through your head at the Gobel's Sophien Hotel. It is an extremely clean and comfortable and quiet hotel. The staff is nice and typical German buffet breakfast will prepare you well for the day.
About an hour from Eisenach you can get a hit of nature. As Canadians this may not seem to be a huge attraction at first, but what is amazing is that you can climb to the roof of a forest in Hainich National Park and follow the Treetop Trail. It consists of a 44-metre high tree tower and a 310-metre trail above the tree line.
There are information plaques along the way to offer insight into the treetop ecosystems and creatures that inhabit on high. It's all quite fascinating.
Grab lunch at the Forsthaus Thiemsburg in the park and sample potato dumplings like you have never had before, a regional dish for Thuringia.
If flowers are your thing, head to Bad Langensalza, known as the City of Roses, a small quiet town which was known in ancient times as the spa area of Germany. It has recently become well known for its flower obsession. Residents come together and beautify the town. The city won the gold prize in the yearly flower competition organized by the European Association for Flowers and Landscape.
Do not miss a visit to Erfurt. It was an influential commercial and university town in the Middle Ages and the place is magical. Merchants' Bridge (completely built with half- timbered houses—much like London Bridge was back in the day) on the River Gera, has survived 500 years as a market and still has stores lining the bridge. It's quaint and touristy but well worth seeing because of the history. Make sure to pop your head into the puppet-making shop.
The heart of the old town is Cathedral Hill and is a truly awe-inducing ensemble of churches that first date back to the 8th century. Inside St. Mary's Cathedral is the Gloriosa, the world's largest medieval free- swinging bell. There is beautiful art inside as well. Napoleon had a thing for Erfurt, for good reason. The place is stunning.
Erfurt is also home to the oldest intact synagogue building in Central Europe, dating from around 1100. It had many incarnations, with many layers of construction. You can still see one of its past lives, a dance hall that rests above the synagogue below.
Erfurt is an important place in terms of Luther's journey. You can visit the Augustinian Monastery that he entered in 1505. He took his monk vows here in 1506 and was ordained in 1507. He studied theology in Erfurt, much to the chagrin of his family who wanted him to be a lawyer. The monastery was an important centre of the Reformation.
Lay your head at the end of the day at the Mercure Hotel. It is centrally- located, is clean with comfortable beds. Again, start the day with an amazing Euro breakfast buffet.
For a traditional regional meal in a fabulous courtyard setting, head to the restaurant Köstritzer Zum Güldenen Rade. You won't walk away hungry.
If UNESCO World Cultural sites are your thing, head to Weimar. The entire city was declared a UNESCO World Cultural Heritage site in 1998.
There are three sites with over 16 UNESCO objects. There are three Bauhaus buildings (Bauhaus architecture/art movement from is of interest). Highlights include the Goethe Residence, Schiller's home, Belvedere Castle, its park. Weimar is a great place to just sit in a café and enjoy the creative vibe of the place. Take a walk along the River and marvel at the beauty. Stay at the Familienhotel Weimar if you have the kids.
It caters to families. The restaurant,Gretchens, serves up some incredible gourmet meals and while you eat, the kids can play in a wooden play structure located in the restaurant itself.
The city of Halle is two hours away and has a bigger city, more urban feel to it. First stop? The Halloren Chocolate Factory. It's the oldest one in Germany, dating back to 1804. It has a unique history so take the tour. And of course, you get to sample the goods. The store is a chocoholic's mecca.
Halle is another classical music lover's dream. Georg Frideric Handel hails from Halle and you can visit his house. It's a religious experience for any fan. To crank up the spiritual experience, head to the Market Church of St. Mary in the city's main market square to see the large organ upon which he played. Turn around and look at the less grand organ that none other than Johann Sebastian Bach's son played on. Interestingly, while Bach Sr. tried to connect with Handel, it is said that the two musical geniuses never actually met. That church also has Luther's death mask and a pulpit from which he preached.
The Halle Zoo is a huge hit with the younger set, and their parents too. It boasts over 250 species of animals and close to 1,700 animals on its 9-acre site. The zoo is designed so you can get up close and really see the animals in all of their glory. In some cases, you can even touch them.
There is no better place to stay in Halle than the Dorit Charlottenhof Halle Hotel. The staff, the restaurant is delicious, breakfast buffet plentiful and the rooms are spacious and comfortable.
If architecture is your thing, Dessau is a must. It is home to the Bauhaus. Dessau is also the only place in which the three Bauhaus directors – Walter Gropius, Hannes Meyer and Ludwig Mies van der Rohe – were active and where almost all the Bauhaus buildings were built. These are now regarded as icons of 20th century architecture. Take a tour, grab lunch in their outstanding cafeteria and soak up the creativity and artistic buzz that exists there.
The City of Magdebourg is best explored on foot. Stroll along the Elbe and visit the St. Maurice and St. Katherine Cathedral. It is enormous and happens to be the oldest in Germany and one of the tallest in Eastern Germany. Originally a Catholic church, the cathedral was ultimately influenced by the Reformation and held its first protestant service in 1567. It was a rebellious city and backed Luther, much to the chagrin of the Catholic Church.
While Magdeburg is steeped in history and you could fill your time visiting churches where Luther preached, it would be a mistake to miss the Jahrtausendturm. At 200 feet, it is the third highest wooden tower in the world. Inside you will find science exhibitions with highly-interactive experiments you can perform. It is quite honestly, one of the best science museums in the world.
After a long day exploring, stay at the MARITIM-Hotel Magdeburg. It is a classy five-star hotel, is enormous and fun for everyone with a great pool.
There are so many other places to visit and see in LutherCountry and you could spend weeks following in the footsteps of Luther and discovering new places as well. This area of Germany is brimming with culture, history and spiritual meaning and is the perfect place to feed your mind, body and soul. With all of the Reformation commemorative activities going on until 2017, now is the time to go.
Recommended Articles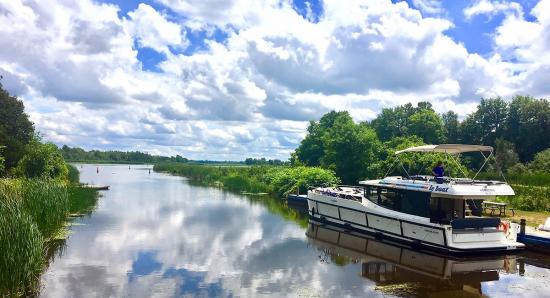 The Le Boat Ownership Program is similar to a 'time-share' or boat share program and is suitable for travelers who enjoy boating more than once a year and is an affordable alternative.
Read full story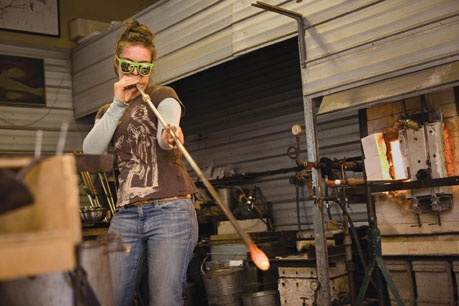 As summer days slide into brilliant Fall colors there's no better time for a cozy weekend getaway....
Read full story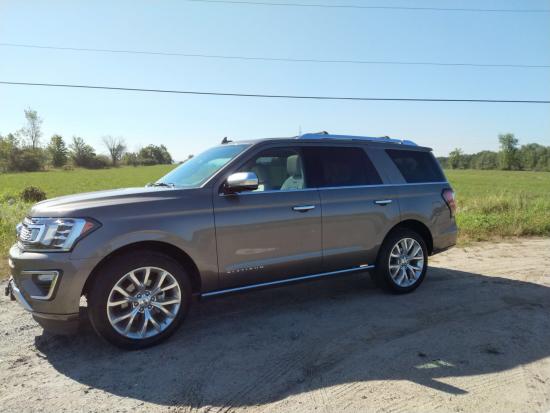 While I am no fishing expert, I was fortunate enough to embark on a two day adventure hosted by Ford Canada.
Read full story
Comments (0)
*Please take note that upon submitting your comment the team at OLM will need to verify it before it shows up below.