Luxury at its finest comes to the Capital
Photos by Anne De Haas
---
Meet Ottawa native Micki Mizrahi and her husband Sam who are adding a wow factor to the local condo market.
Ottawa is a city of hidden gems. Whether it's the cool and quirky neighbourhoods, restaurants, cafés, bars, shops, sports facilities, museums, parks, universities, colleges, green spaces and bike paths or the live music scene, this city is on a roll like never before. Ottawa Mayor Jim Watson was even voted the most popular mayor in Canada, scoring a 79 per cent approval rating by Mainstreet/Postmedia in 2017.
After a celebratory Canada 150 year, the capital is now stepping into high gear as the city experiences a renaissance not seen since Confederation. Ottawa is booming and a growing number of new developments are shaping the city skyline.
With 2018 comes the LRT finally zipping its way through the city and making neighbourhoods feel closer than ever, as well as the new Lebreton Flats development — the most monumental in recent local history.
The real proof of the capital's golden age is the introduction of 1451 Wellington, a new luxury residential building delivered by Mizrahi Developments.
Located on the bustling corner of Island Park Drive, this residence is so much more than your typical crash pad. A feat of design, the limestone building is an architectural statement destined to become a local landmark.
Timeless elegance is mixed with important architectural achievements, such as a copper mansard roof with a striking copper spire.
Residing at 1451 Wellington gives you your own secure luxury space and with every hassle handled, you can concentrate on more important things than worrying about home maintenance.
Amenities include a 24-hour concierge service, all-day valet parking, state-of-the-art gym facilities, a catered entertainment suite, an overnight guest suite, secure surroundings, soaring ceilings and expansive windows with unbeatable views of the Ottawa River and the downtown core. Plus, it will stand next to a newly rebuilt park.
"It's like living in a five-star boutique hotel," said Sam Mizrahi, president and founder of Mizrahi Developments."…but with the same feeling, the same soul and the same freedoms as you would find in your home."
Mizrahi Developments, renowned for its thoughtfulness in design, is recognized as one of the top developers in the country, with an unwavering dedication to excellence. The company name is synonymous with exceptional quality, built on the pillars of responsibility, integrity, inspiration, standards and vision.
Sam Mizrahi was a born entrepreneur: "I love starting things from scratch," he said. "I would look at market sectors that hadn't been modernized or where there was a missing element . . . where they were under-serviced and where nobody was really serving a demand that I felt was present. What I looked at doing was to serve that market in a way that no one else was at the time and to become the best at it — to bring the best practices, the best technologies and innovation into that sector."
Starting in real estate back in 1989 in Toronto, Sam spent more than a decade working in draft-plan approval, rezoning, and selling lots to builders, as well as learning all he could about land planning uses and zoning in different markets.
In 2007, he decided to fully divest himself of most of the other businesses he was part of in order to focus solely on real estate development and started the construction arm of Mizrahi Developments. Sam began to look not only at purchasing and rezoning properties but construction as well, taking the process from the very start right to the end and creating a niche in the high-end luxury market.
The company is and always has been constantly on the lookout for ways to exceed every building code regulation and expectation to build a better product.
"Being able to build and design . . . it's one of the best ways that I've found that I can express my art," he said. One thing's for certain — the residences at 1451 Wellington are a definite masterpiece.
Choosing Ottawa for the project was far from coincidence. The city not only holds the eyes of the world, given its status as Canada's capital, but also has a special place in the company's heart given their family connections.
Sam's wife Micki Mizrahi was born and raised in Ottawa. "Ottawa is always going to be the capital of Canada and it's always going to be a city that the world looks at," said Micki. "Because of that, the arts and culture in Ottawa is just exceptional and it always has been."
"With Ottawa being the capital city of Canada, it's important to see more buildings that share the same architectural values that we see in the buildings like the Supreme Court, the art galleries and the Parliament buildings," Sam added. "It's important to mirror that with residential buildings that share that same philosophy."
The hope is that this project will inspire others to create similar buildings across the city.
For Mizrahi Developments, it was all about making a meaningful contribution to the landscape and creating a development that would make a positive impact in the community. In fact, 1451 Wellington has already received official landmark status from Ottawa's Urban Design Review Panel.
"Ottawa has some of the best buildings in Canada from an architectural standpoint," said Sam. "We were looking to mirror the type of architectural quality that you see in government buildings and to serve the community by creating a landmark and an iconic statement that would emulate a lot of the other buildings you could see in the city, but that you could live in."
For Micki Mizrahi, every return to Ottawa feels like coming home, though it's changed considerably since she last lived here.
"Every time I come back, I'm more impressed with what's been developed," Micki said. "Whenever we're getting involved in any kind of project, Sam always says 'Micki, would you live here? I would.' That was that feeling we had standing at that corner. I think it's going to change the way that development happens in Ottawa and we're really excited about that."
There could not be a more perfect location for such a landmark building than stylish Westboro. This year's Ottawa Life Award winner for Best Neighbourhood in Ottawa is the best of both worlds — a hot spot for both families and businesses.
A tight-knit community with an active BIA, Westboro is upscale with thriving arts and culture and a vibrant foodie scene. Close to both the lush and scenic nature of Gatineau Park and the majesty of the Parliament buildings, it's a transformative residential neighbourhood that manages to be simultaneously private while being in the centre of everything.
"It's a nice neighbourhood to be part of," said Micki.
"Very proud" to be doing something in Ottawa, Sam Mizrahi said the project was accomplished with the collaboration of the city and neighbourhood, building not only the residence but also strong relationships that helped create a better product.
Mizrahi Developments is always searching for projects where it can benefit the community — sites that are challenging and ripe for redevelopment that are going to have a meaningful impact and create a significant community benefit.
"Ottawa is on the cusp of this incredible new energy, this urban lifestyle that has really cool restaurants, fun places to hang out and when we're walking on Wellington, we feel it," added Micki. "This energy is new to Ottawa and we believe that 1451 Wellington is perfectly situated to enjoy all of it."
1451wellington.ca
mizrahidevelopments.ca
Recommended Articles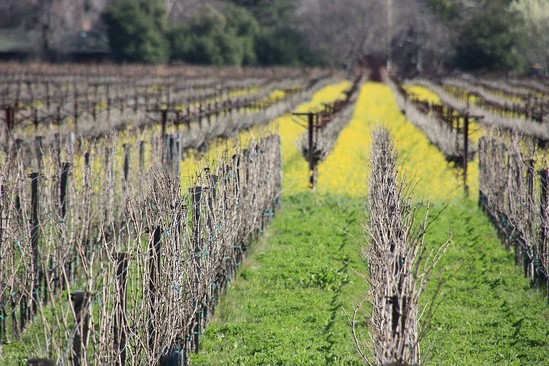 It is harvest time in wine country! The Savvy Bus is heading to Prince Edward County on Saturday Se...
Read full story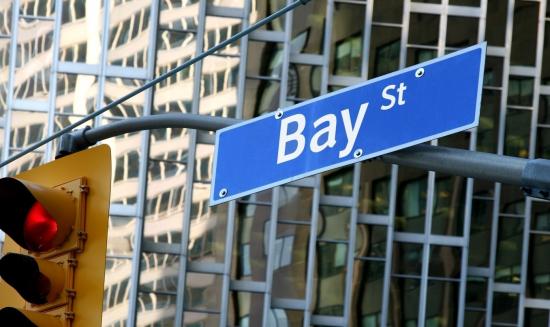 The Liberal budget failed to implement measures that would force Canada's big banks to pay their fair share of taxes.
Read full story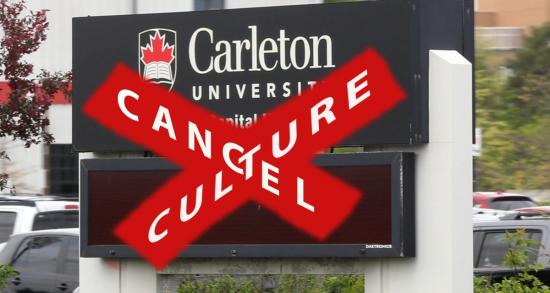 Professors at Carleton's Institute of Criminology and Criminal Justice have have unilaterally decided to cut student internships with the RCMP, Ottawa City Police, the Correctional Service of Canada and the Ottawa Carleton-Detention Centre.
Read full story
Comments (0)
*Please take note that upon submitting your comment the team at OLM will need to verify it before it shows up below.