LYDIA PÉPIN: The Artful Composer
"I've always had an inclination towards art, even as a kid. While most other kids were probably playing, I was drawing," she said.
Thinking back to her first experience painting, Pépin compares the trans-formation from blank canvas to vibrant display as an incomparable experience – as love at first glance. But turning painting into a full-time job was not so instantaneous.
First, she found work in government, then in animation; the latter providing her with a surprising amount of artistic instruction.
"The beauty of animation is that even when you take the sound off, you still know what's happening, because the composition is very thought through. They put time into the lighting, thinking about how to best tell the story," Pépin explained.
She talked about how she would watch Disney's Beauty and the Beast as a child, and even though she only spoke French at this point, it became her favourite movie, even without understanding the English dialogue.
"It was so well composed, I understood everything," she said.
Pépin brings this same ethos into her painting, weaving full narratives through thoughtfully composed images.
This is easier said than done: whereas a film is composed of thousands of individual frames, a painting is but one.
The challenge for the artist is to convey an entire narrative, with all of its complex emotions and concise themes, into one single frame. And just like animation, this is all done through painstaking attention to lighting and to composition. Thus, Pépin's work is often impressionistic in its nature.
"Sometimes I see something that I find really beautiful. It's often a moment and time, and I'll paint to extract this moment's essence and put it into one painting," she explained.
If this sounds romantic, it's because Pépin is an old soul at heart.
Her portraits, her landscapes, the scenes she paints all feel lost in time. They are not a conscious channeling of any specific era; Pépin does not wish to alienate herself from the present. Rather, her romanticism is seen in how she captures her subject in a way that is almost spiritual.
"Maybe you're walking and having a coffee. It's the perfect lighting and the coffee is amazing. And you find yourself thinking, 'life is wonderful, life is great!' My paintings are like that, those moments of perfect relaxation, those moments of serenity. Those moments that everybody wants and everybody has."
When it comes to painting people, she focuses on the intricacies of body language.
While words can sometimes veil the truth, Pepin sees body language as transparent.
She views it as a purveyor of personality, tell-tale of an individual's true nature.
How do they react to a shocking comment? How do they laugh? It's not just about physical appearance, but the way they express themselves.
"It's in the more subtle features where the real depth of an individual lies. The way they smile, the way they arch their eyebrow: these are the elements that form the finer portrait of an individual's humanity," she said.
One painting where Pépin's attention to body language is on full display is The Conversation, which depicts three older men in deep discussion around a café table. It was inspired by a scene which Pépin had witnessed on a trip to Italy.
"I couldn't hear what they were saying, but they were clearly passionate about what they were talking about," she said. "I really wanted to capture that it wasn't [just] three men at a table, but three men who were having a moment together."
She was especially taken by the most aloof of the three. "[He] was just sitting there, smoking his cigar, like he was saying, 'I'm not going to interject; I just want to listen.' I really wanted to take all these elements and put into one [single painting]."
Pépin has gained con-siderable recognition for portraitures, recently she painted the official portrait of Ottawa Mayor Jim Watson.
She has painted a multitude of other faces, some of them familiar (like Watson) and some of them personal.
Her current endeavour is an upcoming series of roughly 20 paintings of inspiring Canadian women. The entire series will be unveiled in 2018 at Women's Festival Toronto.
"The whole point is to bring light to women who are helping, shaping Canadian society. They're either breaking through what we would consider a man-oriented world or really working hard to make a change," Pépin explained.
The Inspirational Canadian Women series speaks to Pépin's second objective as an artist. As much as she wants to capture the beauty around her, she also aims to instill a deeper purpose into her work.
"I want to do art that makes a change, brings light to things. Something that contributes to society."
Take note, however: Pépin does not want to be known strictly for her portraits.
"I like portraits, but I don't want to constrain myself to just that. I want to have fun growing as an artist as well. I want to capture everything. There are landscapes that take my breath away and I want to be able to capture anything that inspires me, whether it be a person or a landscape."
Recommended Articles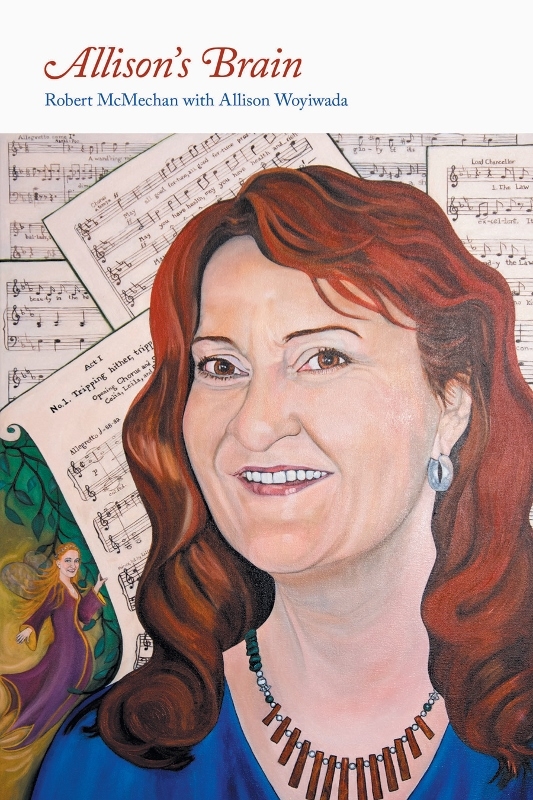 Robert McMechan and his wife Allison Woyiwada recently released Allison's Brain, a book they wrote...
Read full story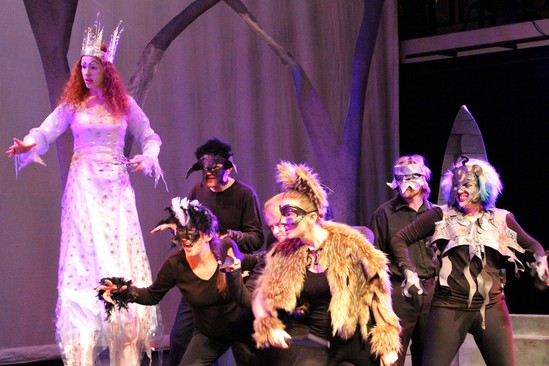 If you are looking for a great family night out with a meaningful story this holiday, head to Centre...
Read full story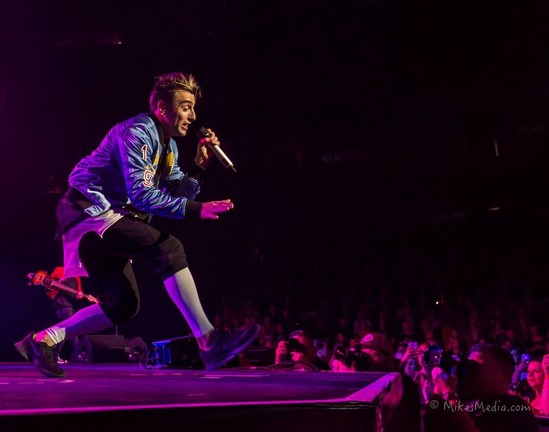 All photos courtesy of Michael Wing. On Saturday the 23rd, Hedley rocked the Canadian Tire Centre t...
Read full story
Comments (0)
*Please take note that upon submitting your comment the team at OLM will need to verify it before it shows up below.