Top Stories
MacLean's and Others Get it All Wrong in Ottawa Top Neighbourhoods Survey
MacLean's and Others Get it All Wrong in Ottawa Top Neighbourhoods Survey
Ottawa Life Magazine says MacLean's and other media outlets got it all wrong when referencing a report published last Monday by MoneySense on "Ottawa's top neighbourhoods".
OLM Publisher and Managing Editor Dan Donovan said many people in the city are chuckling at this article which makes no sense and is obviously driven by real estate agents who are trying to hype up less developed areas to sell homes. MacLeans's and many other publications said the Top 5 Ottawa Neighbourhoods were determined by a "Where to Buy Now Survey" from MoneySense that was based on "proprietary metrics, including momentum in recent real estate transactions, values relative to nearby cities or districts, health of the local economy and a survey of real estate agents" ... blah, blah, blah.
"If you peel back the so called report, it's all based on where real estate agents want to sell homes," says Donovan adding that "it's interesting that the only people quoted in this MacLean's article are Re/Max real estate agents. It's like the real estate 'Alternative Facts'. I think our team and our writers have a pretty good sense of this city and what they are pitching in this list is a pig in a poke."
Donovan said the survey should be more accurately titled the "TOP 5 Areas Where Real Estate Agents are Trying to Sell Affordable Homes in Ottawa".
"It's quite disingenuous and cynical of real estate agents to pitch things this way," he says. "It's like saying yes you are getting a Vet and then it turns out they are showing you the Chevette not the Corvette."
The neighbourhoods listed in the survey "are all part of the region but they are not the top neighbourhoods in the region by a long shot when you look at lifestyles, commuting, parks, recreation, shops, restaurants, quality of life, accessibility, traffic flow and amenities," says Donovan.
Readers should be aware that these selections are all seen through the prism of Re/Max agents who are trying to sell homes. Some of their comments are hilarious. For example, stating that Constance Bay, Carp, Dunrobin, Huntley, Fitzroy & area is the #1 Top Neighbourhood because: "Constance Bay is one of the rare places where homeowners can feel like they're at the cottage while just 20 minutes from Kanata's high-tech cluster — It will appeal to people who enjoy life on the water without the hefty price tag of waterfront closer to downtown".
While true — Kanata is at least a twenty minute drive to Ottawa, and Constance Bay is at least 35-40 minutes with public transit being even longer — you'll need to drive to get anywhere, even milk. And yes, you will feel far enough away because it is far away. However, according to Re/Max, real estate is more affordable here than in other neighbourhoods, so that is good enough to make it the #1 neighbourhood in Ottawa.
Now let's look at Carleton Square. According to MoneySense (and Re/Max), the reason this is the #2 neighbourhood is because of its "relative proximity to Carleton University". Interestingly, Matt Richling of Re/Max told the magazine that, "It appeals to investors looking for cash flow machines while being close to downtown".
So, according to the realtor, this neighbourhood gets #2 on the list because of student housing possibilities.
"I can put him in touch with dozens of homeowners in Sandy Hill, near Ottawa University, who have seen their neighbourhood turned into a massive student ghetto in the past decade negatively impacting lifestyles, crime and property values," says Donovan.
"Of course, there is the other matter that there are few restaurants, shops or pubs in the area until you head towards either Merivale Road or towards Little Italy and Preston Street or Westboro. None of these made the list but, of course, not as many houses are for sale in those areas."
Next on the list is Fringewood (Stittsville, Munster, Richmond, Goulbourn Township). It appears to be ranked #3 because, according to Tracy Robillard of Re/Max, even though it's "near an industrial area and newer subdivisions — buyers can get a 1,200 sq. ft. bungalow here for under $300,000 on a good-sized lot while taking advantage of all of the amenities of nearby Kanata."
Of course it would be nice if the #3 neighbourhood on a Top Neighbourhood list actually had some amenities. It probably did not occur to these experts that "nearby Kanata" requires a car to get to or irregular public transit. But at least there's some groceries within driving distance in this "top" neighbourhood, right?
Coming in at #4 is Ottawa East. We do not disagree with this one. That said, according to the survey, Ottawa East is similar to the popular Glebe neighbourhood but "not as pricey just yet" and seems to have made the list not because it has wonderful parks, bike lanes, recreational facilities or restaurants, but rather because you can save $100,000 on a home purchase. There's much more to offer here.
#5, Plantagenet (Rockland, Russell, East Quebec Border), is really mind boggling. This "neighbourhood" is not even an Ottawa neighbourhood. In fact, Plantagenet is a township in eastern Ontario an hour east of the city! To be fair, Joanne Labelle of Re/Max did say "It's very much a country setting" after they declared it #5. So, sure, book your flight to jazzy, snazzy, only a little over an hour away Plantagenet today!
To make a long survey short, if you are looking to learn about the Top 5 Neighbourhoods in Ottawa we highly recommend you do not follow the advice of MoneySense, MacLean's or the other publications parroting this survey. Our city shouldn't be defined by a Re/Max agent nor should you listen unless you have an app in your brain for this spin cycle. While undoubtedly all the places listed have great things to offer, don't be misled by the "Top Neighbourhoods" moniker they assign. This is really a survey focused on what real estate agents are trying to sell. Otherwise, you might find that after you've paid them and moved in you're in for a few big surprises.
In the meantime, please read our list of Ottawa Life Magazine's Top 10 Ottawa Neighbourhoods. Unlike the current one making the rounds, we base ours on quality of life, traffic, restaurants, pubs, amenities, parks and lifestyles. We freely admit this is a subjective list based on our 20 years of covering the city and we are open to adding more at anytime.
Why?
Because, we love all of Ottawa no matter where you are building your home.
1.Westboro
2.The Glebe
3. New Edinburgh/ Rideau-Rockcliffe
4.Old Ottawa South
5. Alta Vista
6.Centretown/The Golden Triangle
7. Carlingwood-McKellar Park-Laurentien View
8. Kanata Lakes/Marchwood-Laeside
9. Mechanicsville
10.Orleans Village
Recommended Articles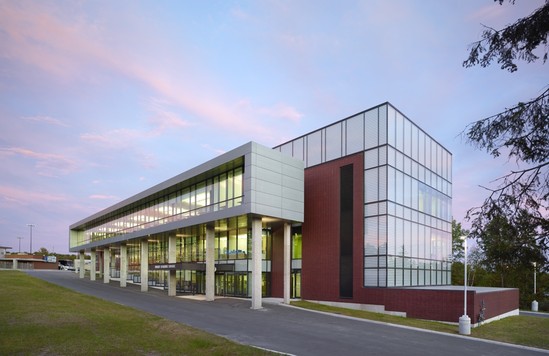 Continuing with our Aboriginal Pathways series, these two students are participants in programs offe...
Read full story

Is your home currently on the market or are you considering listing your home? Since market value is...
Read full story
Photos courtesy of Charlevoix tourism. Hiking Before the first snowfall and the temperature drops i...
Read full story
Comments (0)
*Please take note that upon submitting your comment the team at OLM will need to verify it before it shows up below.