Sports
Making the grade – your Ottawa Senators
Making the grade – your Ottawa Senators
A new year, and for a change, the Ottawa Senators head in with a modicum of hope.
Couldn't say that on the brink of 2019, or 2018.
Been a while, eh?
Face it, the farm is filled with potential plums and if you've been watching the world junior tourney, there appears to be a decent harvest there as well.
But enough with the gardening tips.
The Senators finally have a plan fully in action and it would appear to be a good one.
Let's have a look at who's leading the charge for Ottawa as we head to 2020 . . . and have a hard look at who isn't pulling their weight.
GOALTENDERS:
Craig Anderson (B): A good trade-bait piece in that there are plenty of clubs in or near the playoff picture who could use a quality goalie. Anderson's only knock is an inability to stay healthy which could turn potential trading partners shy. He's unrestricted this summer.
Anders Nilsson (B+): A bit of a pleasant surprise. For a player hailed as being inconsistent, Nilsson's been the opposite – steady and rarely has an off-game.
DEFENCEMEN:
Mark Borowiecki (B+): Boro with such a high grade? Go figure. Give the 30-year-old cruncher credit, he's relishing a leadership role. Still not the most capable blueliner, but he's adding an offensive element to his usual physical presence.
Erik Brannstrom (C-): Big growing pains here. Still not sold on the 'incredible' upside touted by the local media that surrounds this guy.
Thomas Chabot (A-): Would have been a much higher grade if the giveaways weren't so prevalent. Should be given more ice time (this constitutes humour, I think).
Dylan DeMelo (A): Ottawa's best and most dependable defenceman. Boy, could San Jose use this guy right about now. DeMelo is a coach's dream – smart and steady.
Andreas Englund (C-): Meh.
Cody Goulabef (C-): Meh, the sequel.
Ron Hainsey (C): Slow as black treacle, Hainsey does what he can, which isn't terribly overwhelming.
Max Lajoie (D): The forgotten man? Lajoie was lights out for the first couple of months last season. This year? Ouch.
Nikita Zaitsev (B-): Not as mistake-prone as he was the past two seasons in Toronto. Zaitsev clearly plays a little better sitting out of the spotlight.
FORWARDS:
Artem Anisimov (D): Plenty of talent but not a lot of presence. Injuries have played a role too.
J.C. Beaudin (B-): Limited talent who works hard.
Mikkel Boedker (D): Who?
Connor Brown (B+): A solid, hard-working veteran who gives it his all every shift. He's never taken his offensive game to the same level he enjoyed in junior, however, any coach would love having this swiss-army knife in his lineup. Terrific penalty killer.
Logan Brown (D): Ugh, as in ugly. This was supposed to be the break-out season for the former first-round pick. Instead there is the same turmoil that followed him around the OHL. Both sides – the club and player and his agent – are extremely unhappy.
Anthony Duclair (A): Has his fabulous skill and speed finally synched with some hockey sense? Duclair's been 'the' story in Ottawa this season. He leads the team in scoring and sits 9th in the NHL in goals (21). Who saw this coming? Well, apparently not Columbus, Arizona, Chicago or New York.
Tyler Ennis (B): The little engine that could. Ennis is limited given size and skill-set issues. Effort-wise, he's right up there with Brown (. . . that'd be Connor in case you're confused).
Vladislav Namestnikov (B-): All the artistry and pizzazz that you need, yet he leaves you wanting a whole lot more.
J-G Pageau (A+): Umm. Having a decent contract year . . . Ya think?
Nick Paul (B-): This would have been an 'A' about two months ago, but Paul has struggled mightily, offensively. Just four goals in 34 games – not good. He works hard. That's good.
Scott Sabourin (B): Was a feel-good tale emanating from fall camp. A bad-luck injury has limited the Ottawa plugger to 12 games played.
Chris Tierney (C+): Unnoticeable on most nights, to be honest.
Brady Tkachuk (A): Can't help thinking back to the draft of 2018 and the Habs picking Jesperi Kotkaniemi one pick ahead of Tkachuk. Tkachuk (with no disrespect to Kotkaniemi) would have been the perfect fit for smallish Montreal. Ah well, Montreal's loss is Ottawa's gain.
Colin White (D-): Where is the compete with this guy? Zippo confidence in his game right now. Three goals in 33 games and he's put out as the third skater in overtime Sunday night? As pointed out in this space last week, White seems to inspire confidence in the coaching staff for some reason whereas the equally unproductive Logan Brown inspires none. I surmise that contract money counts for much with the Senators.
COACH:
D.J. Smith (A): Despite all the hue and cry that he's a former Leaf, Smith was clearly the right man for this job. Smith has this youngish team playing up-tempo, assertive hockey . . . and that's refreshing. Give him credit for getting the most out of a team without a tonne of talent.
The week ahead for the Senators:
Monday, Jan. 30: Ottawa at Pittsburgh (7 pm)
Thursday, Jan. 2: Florida at Ottawa (7:30 pm)
Saturday, Jan. 4: Tampa at Ottawa (7 pm)
Recommended Articles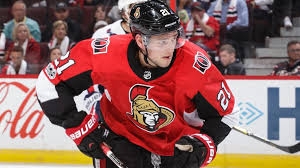 You have to start wondering at this point – if you haven't already - just what the heck is the game plan for one Logan Brown here in Ottawa?
Read full story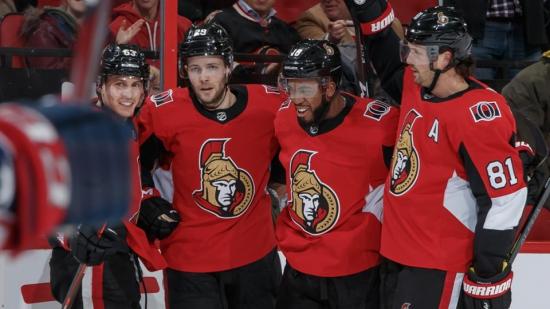 The thinking has changed quite a bit since September and October this past fall. Hanging onto assets like Pageau and Duclair makes a tonne of sense for a team
Read full story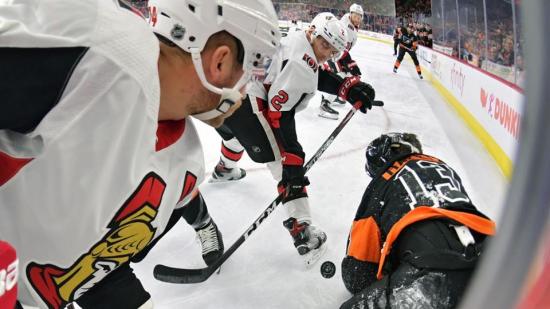 To Johnny (. . . and Jenny) Senator Fan, a few pressing internal thoughts and proposals and questions that need your attention . . . Have a look.
Read full story
Comments (0)
*Please take note that upon submitting your comment the team at OLM will need to verify it before it shows up below.